Personal Loan | 01 January 2019-14 January 2019
Enjoy interest rate as low as 4.00%p.a. with our Monday Special

---
Enjoy fixed flat rate of 8.00%p.a.
50% rebate on total interest for paying on time
Affordable instalments for tenure of 2 -5 years
Fast approval within 48 hours
Eligibility
Malaysian citizens aged between 21 and 60 years old
Minimum annual income of RM24,000
Minimum loan amount is RM100,000
Maximum loan amount is RM250,000 (RM150,000 for Financing-i)
Interest rate
Our rate is on a flat rate basis

Note: Effective interest rates vary from 14.13%p.a. to 14.68%p.a. depending on loan tenures of 2 – 5 years.
0.50% of the Facility Amount will be deducted for stamp duty payable.
On top of the promotional rate, you will get 50% rebate on total interest when you pay on time!
Assuming you borrow RM100,000, choose to pay over 5 years, and are eligible for the rebate: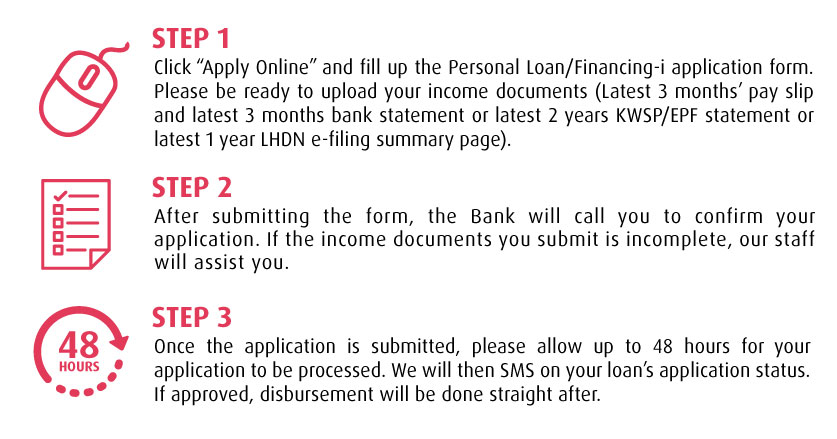 Alternatively, visit any of our branches today.

For enquiries, connect with us online or drop by your nearest Hong Leong Bank Branch.