Hong Leong Bank Berhad, Hong Kong Branch ("HLBHK") commenced operations in 2004. We are the first bank in Hong Kong to launch an Islamic Banking window and provide a wide range of services including treasury, wealth management and business & corporate banking etc.
Hong Leong Bank Berhad ("HLB") (listed in Bursa Malaysia) is a regional financial services company based in Malaysia, with presence in Hong Kong, China, Singapore, Vietnam and Cambodia. HLB is technology-focused and emphasizes on the development of financial capabilities to serve its clients across the five geographies. Headquartered in Kuala Lumpur, HLB has a strong Malaysian entrepreneurship heritage.
HLB reaches out to its customers within the communities in which it operates through various channels. This includes a distribution network of approximately 300 branches in Malaysia; sales and business centres in Malaysia, Singapore, Hong Kong, Vietnam and Cambodia as well as a comprehensive range of complementary and electronic channels which include self service terminals, the Hong Leong Call Centre, Hong Leong Online Banking and Hong Leong Mobile Banking. HLB also has a strong presence in the provision of Islamic financial services in Malaysia through Hong Leong Islamic Bank Berhad, which was established in 2005.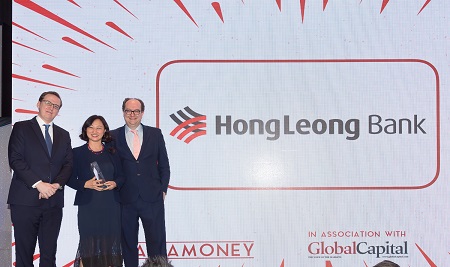 Asiamoney Best Bank in Malaysia Award 2017