信用卡 | 01 April 2017-30 June 2017
25% Off Selected Aviance Products!
---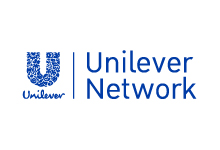 Available at: • PJ8, Jalan Barat, PJ (03 7960 2037) • Taman Patani Jaya, Sungai Petani (04 422 8550) • Permas Mall, Masai (07 382 1130) • No 49, Jalan Daud, Muar (06 954 2320) • Park City Phase 5, Bintulu (086 316 399) • Batu Kawa New Township, Kuching (082 685 291) • Pusat Pedada Sibu, Sibu (084 320 463) • Lot 1314, Jalan Bulan Sabit, Miri (085 420 510)

*Terms and conditions: Payment must be made using Hong Leong Credit/Debit Cards issued in Malaysia only. Offers are not exchangeable for cash or other items and not valid with other promotion items. Offers are subject to stock availability, on first-come-first-served basis. For product and offer enquiries, please contact merchant outlets directly. Pictures shown are for illustration purposes only. Unilever Malaysia Aviance Sdn Bhd reserves the right to change these terms and conditions at anytime. Hong Leong Bank makes no representation or warranty for product and services offered by Unilever Malaysia Aviance Sdn Bhd and shall not be liable or responsible for any changes, claims, loss or damages resulting from these offers.
For enquiries connect with us online or drop by your nearest Hong Leong Bank Branch.