存款 | 01 April 2017-31 July 2017
PowerSME And Hong Leong Connect BIZ Rewards You And Helps Your Business.
---
Be rewarded with a Toshiba External Hard Disk when you open a PowerSME Current Account and subscribe to Hong Leong Connect BIZ, or increase your current account balance to receive a Condotti Luggage Trolley Bag.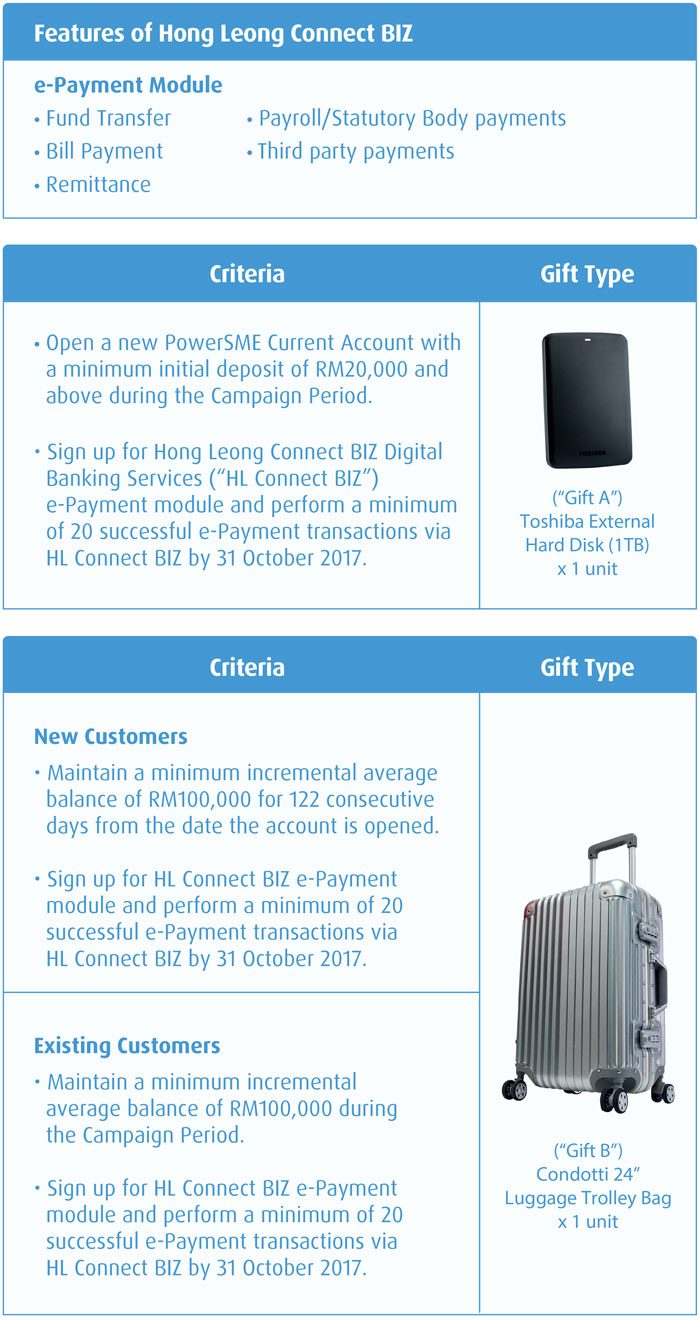 PowerSME Current Account is eligible for protection by PIDM.
Pictures shown are for illustration purposes only.
Terms & Conditions apply.


For enquiries connect with us online or drop by your nearest Hong Leong Bank Branch.