What is Foreign Exchange Booking ?
Foreign Exchange (FX) booking is a function that allows you to book FX Contracts for your company accounts via internet banking.


Book FX contracts in HLB ConnectFirst

View FX transaction history
Step 1:
Log in to HLB ConnectFirst > Other services > FX Booking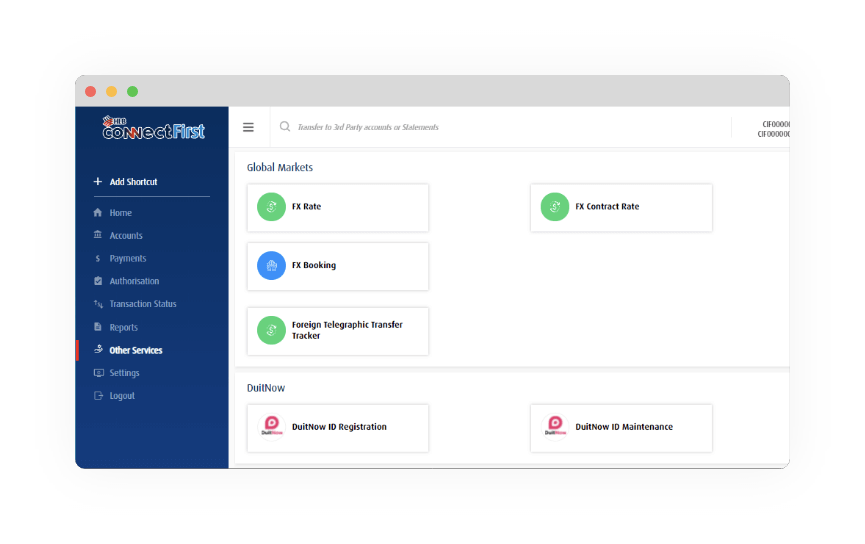 Step 2:
Select Company Name > Select Currency Pair and choose "Bank Buy" or "Bank Sell"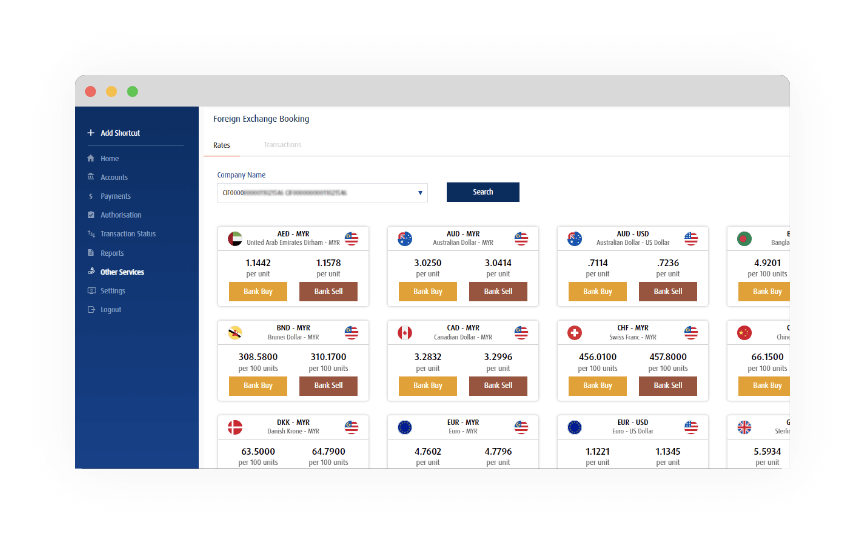 Step 3:
Key in all required information > Confirm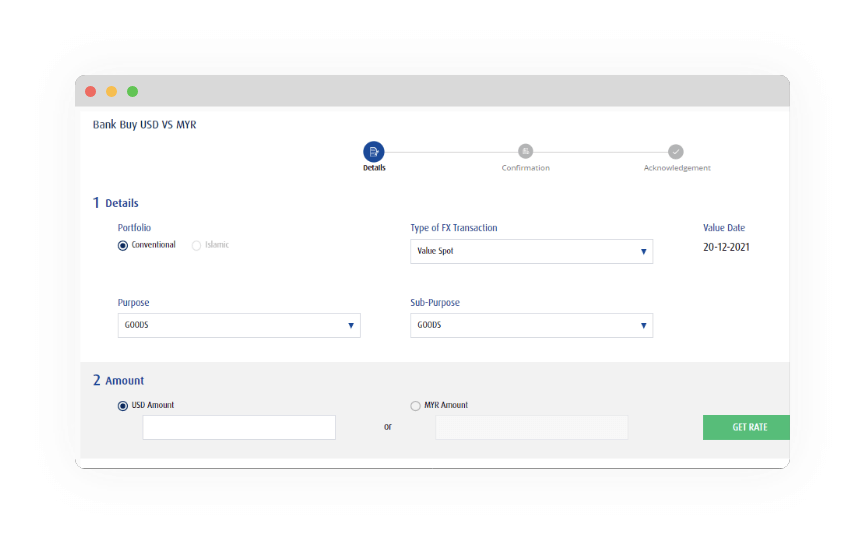 Call 03-76617777 or drop by your nearest Hong Leong Bank branch today!