An online business solution which enables you to manage your F&B orders faster and smarter at your fingertips.
---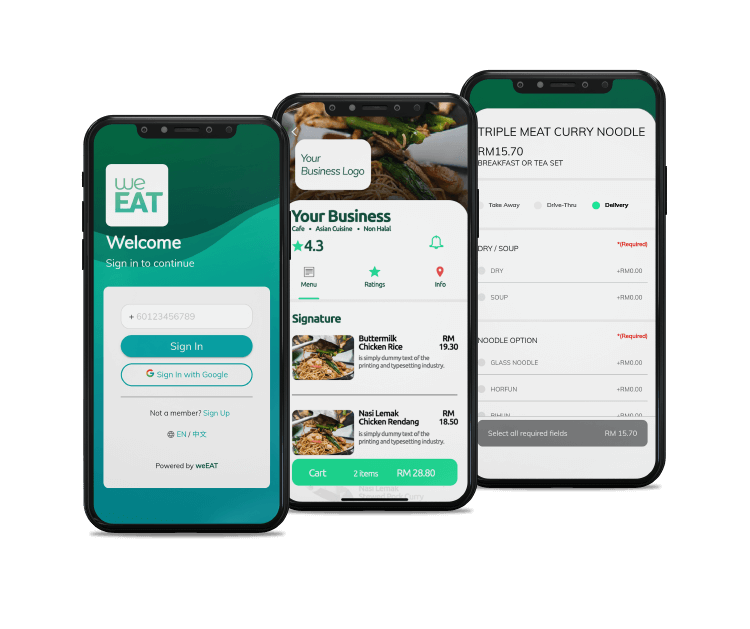 weEAT is our offline to online (O2O) F&B solution partner to empower F&B businesses.
With weEAT, our F&B Merchant Partners can just focus on their core business – the food and weEAT will take care of the rest.


What's In It For F&B weEAT Merchants?

Seamless
Integration
Easy integration with your
existing in store POS printer.

Business
Management

No sweat! Keep track of your
daily orders & sales easily.

Onboarding:
Seamless

Prioritize on-boarding speed for your competitive edge.

Increase
Brand Awareness

Boost your sales with online order
& bring your customers offline to online.

Cashless
Payment
Receive your payment on the spot
when an order is placed.

Keep Your
Business Running
Deliver the order or let your
customers pick it up themselves.
F&B weEAT Merchant Partner Business Experience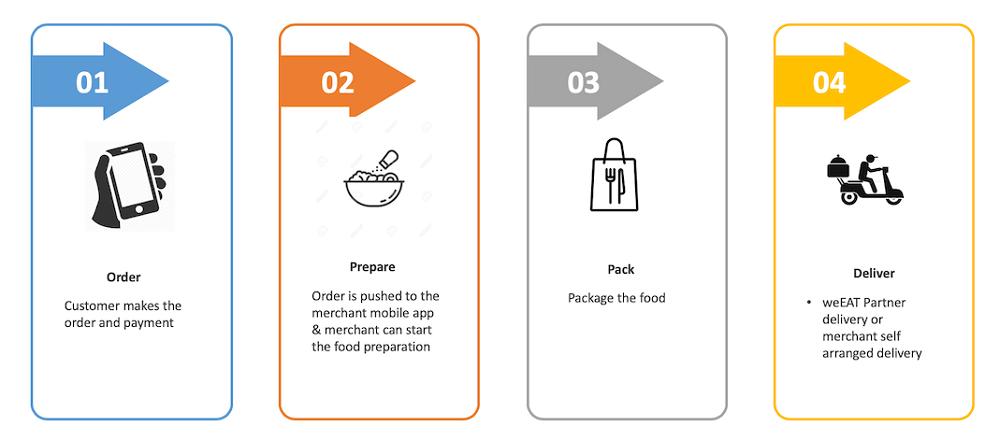 For enquiries connect with us online or drop by your nearest Hong Leong Bank Branch.