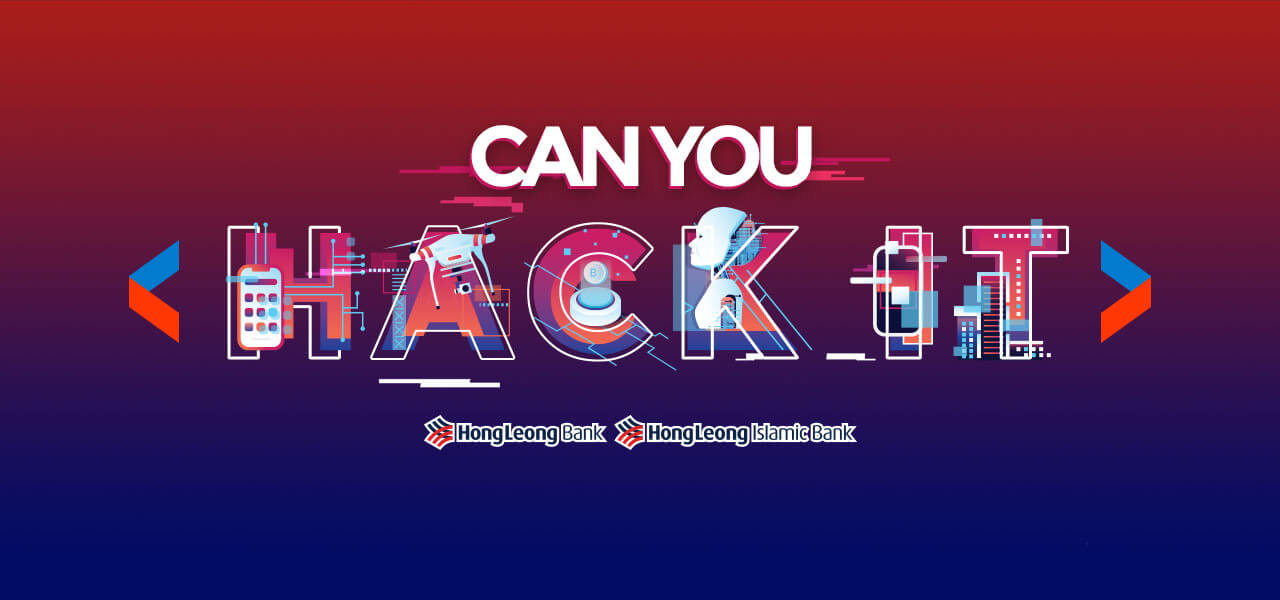 CAN YOU HACK IT
is back!
#hlbcanyouhackitkl
Have a game-changing idea that can change the way we do banking today? Come join us at CAN YOU HACK IT 24H Hackathon and hack away to the future of banking.
Awesome cash prizes up for grabs for the top 3 teams; RM8,000, RM5,000 and RM2,000. Top talents will receive an invitation to join Hong Leong Bank and Hong Leong Islamic Bank via business opportunities and various hiring programmes.
This hackathon is brought to you by Hong Leong Bank and Hong Leong Islamic Bank in collaboration with JomHack Malaysia.
Hackers' Rewards CAREER
OPPORTUNITIES
A great platform to build something awesome for the banking industry, and be headhunted by Hong Leong Group. AWESOME
PRIZES
Win great cash prizes and opportunities with Hong Leong Bank & Hong Leong Islamic Bank. We may even turn your ideas into something bigger. HACKATHON
EXPERIENCE
Meet and mingle with fellow hackers, experienced mentors, corporate partners and even opportunistic investors throughout this 24 hour event.
MORE THAN MYR 15,000 in Cash & Prizes to be won!
Upcoming
Hackathon
Session
Sharpen your skills and get ready to join us.
27th - 28th April, Hong Leong Tower
Hacker's Schedule
Here's what we have in store for you.
| | |
| --- | --- |
| Time | Events |
| 8.00 A.M | Registration & Breakfast |
| 9.00 A.M | Welcome & Briefing |
| 11.00 A.M | Kick-off Hackathon |
| 1.00 P.M | Lunch Break |
| 4.00 P.M | Tea Break |
| 7.00 P.M | Dinner Break |
| 11.00 P.M | Supper |
27th April
| | |
| --- | --- |
| Time | Events |
| 8.00 A.M | Breakfast |
| 11.00 A.M | Round 1 Judging & Group Photo |
| 12.30 P.M | Lunch Break |
| 1.30 P.M | Announcement of Top 10 & Final Judging |
| 2.30 P.M | Closing Session |
| 3.00 P.M | Prize Giving Ceremony |
| 3.30 P.M | Tea Break & Networking |
| 5.00 P.M | End Event |
28th April
Hacker's Domain
We had a blast with these amazing, talented hackers. Have a peek of what these hackers were up to all night.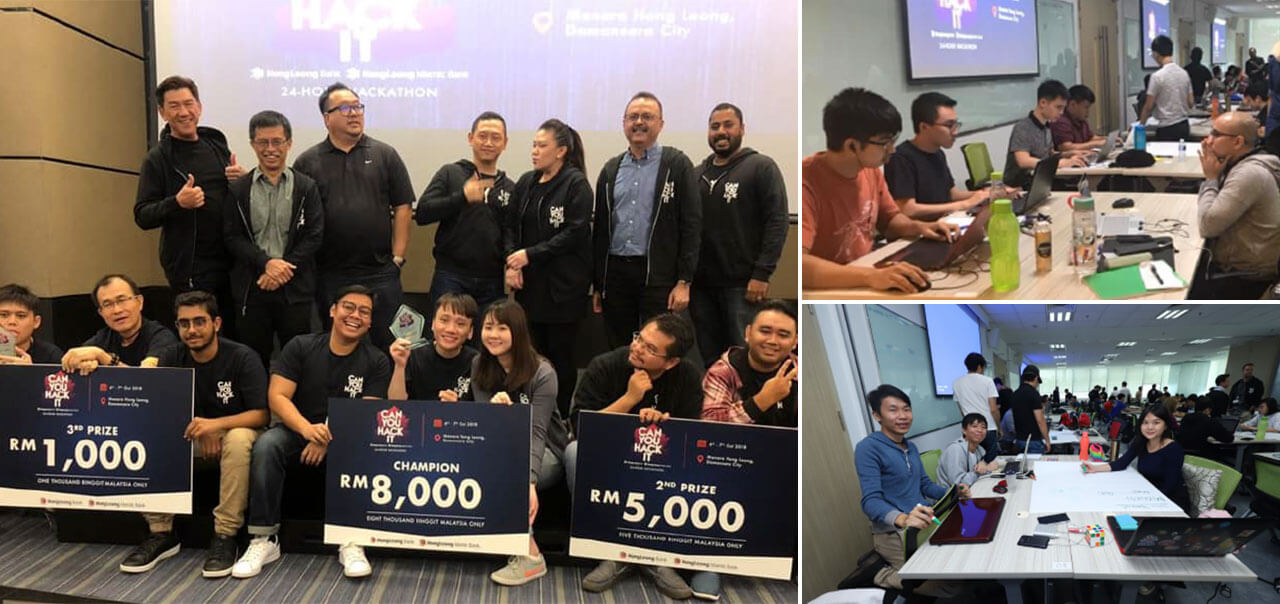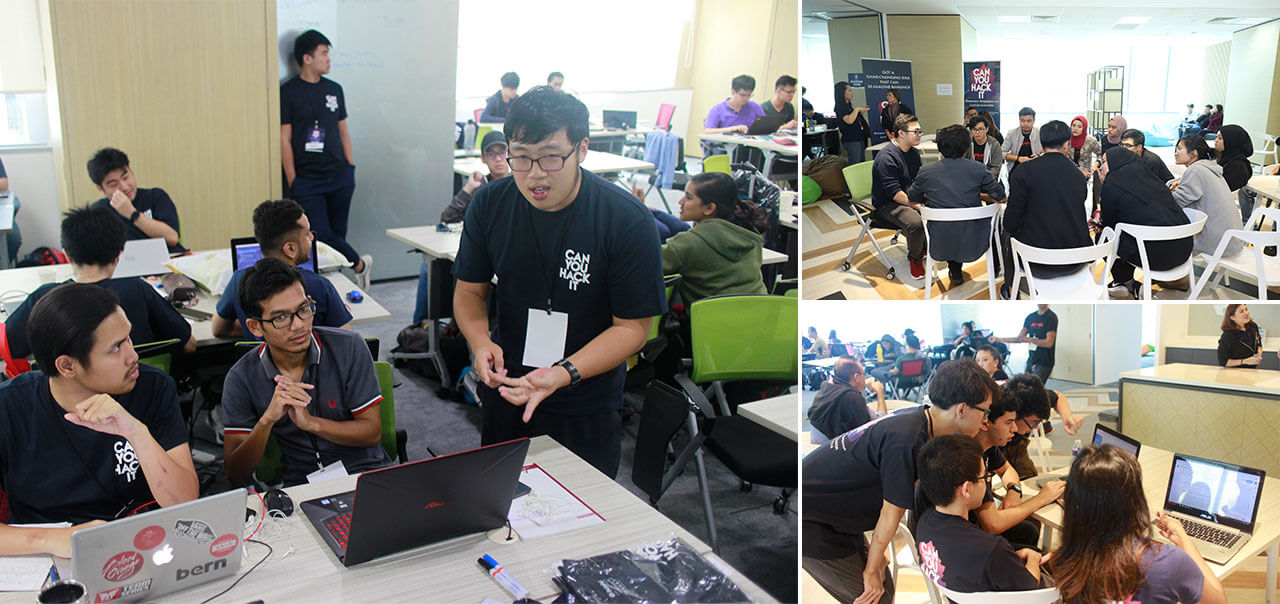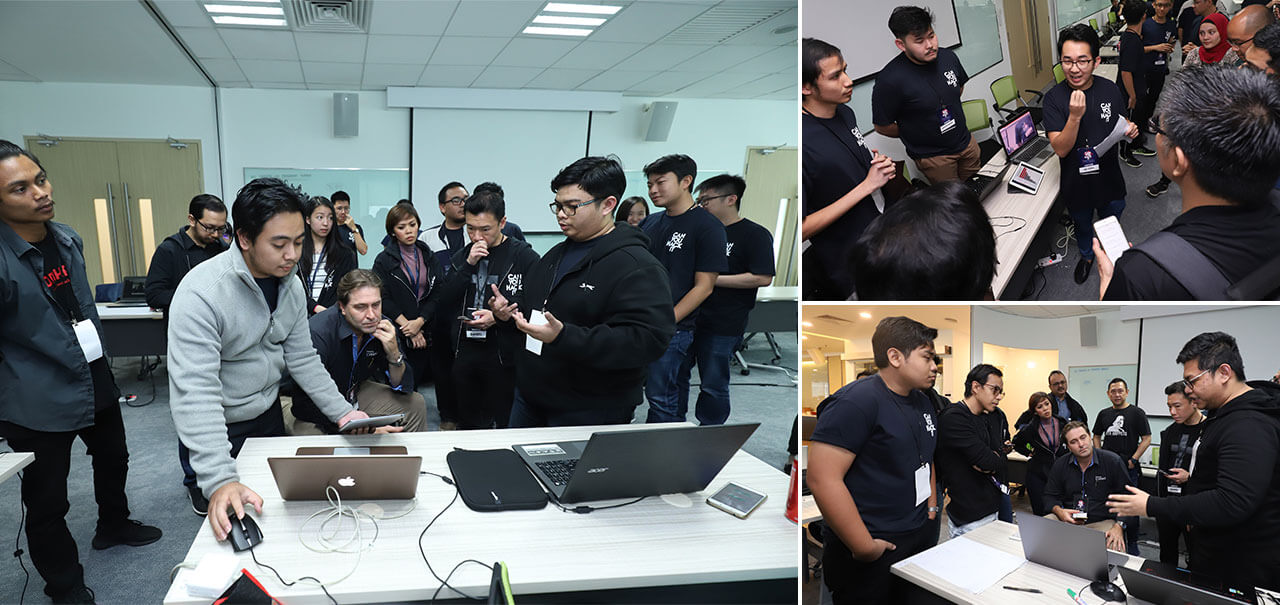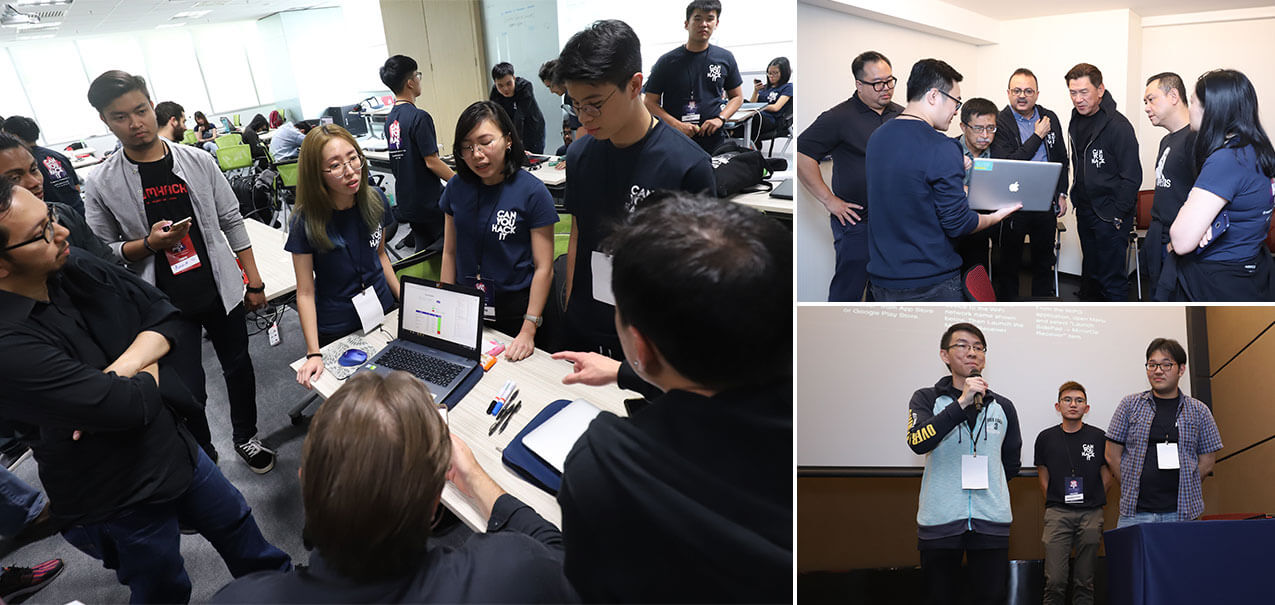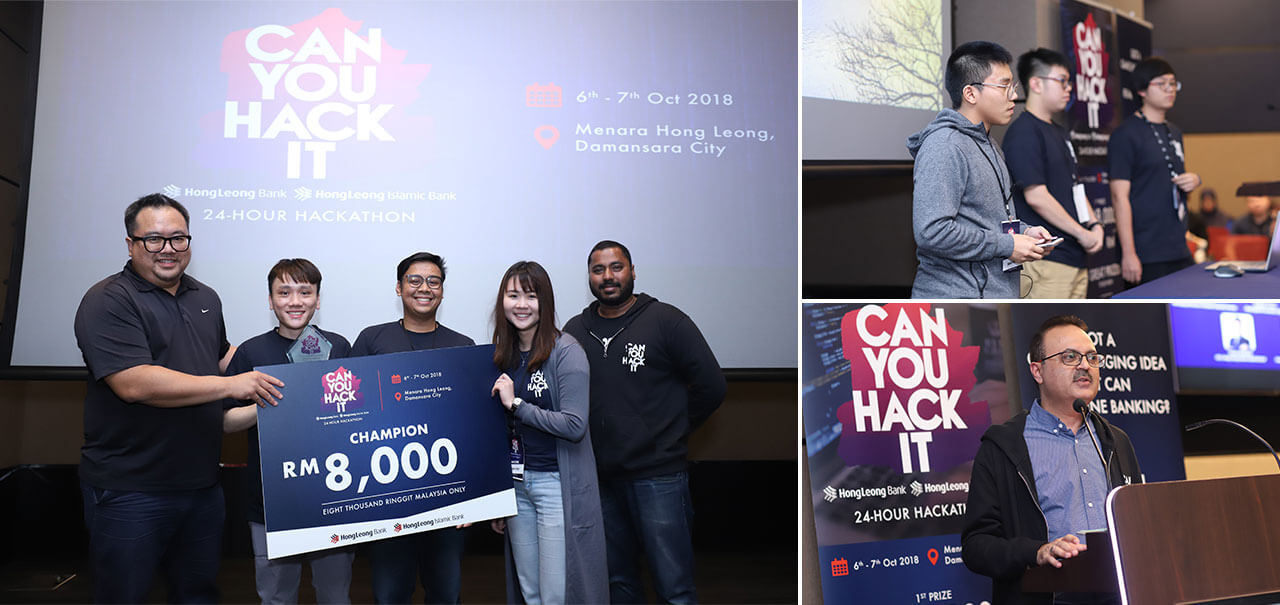 Words of Past Hackers
Meeting new people and learning about their experiences and related things. Helpful in identifying skills which i need to improve.
Interesting, learn more things from mentors and they have guide us to move more forward to complete the project.
Good planning and conducive space for birth of innovative ideas.
I like this event because it provides opportunity for me to know awesome people around (mentor & participant), and the non-specified area of hacking indirectly helped me and my team to be more innovative in driving new solution.
Able to work in a high energy project for practical application for the Banking Industry.
Our Partners
Google Cloud is widely recognized as a global leader in delivering a secure, open, intelligent and transformative enterprise cloud platform. Our technology is built on Google's private network and is the product of nearly 20 years of innovation in security, network architecture, collaboration, artificial intelligence and open source software.