Credit Card | 20 February 2019-30 April 2019
By invitation only: Sign up for Hong Leong Connect to be in the running to win cash back!
---

Transform your banking experience by getting started with Connect today! With a Connect account,
you'll enjoy convenience to perform a wide range of banking transactions anytime, anywhere!
Sign up and start using Connect today for your chance to win cash back!
Get started with 10 entries when you sign up for Connect!
Increase your chances of winning by performing the below: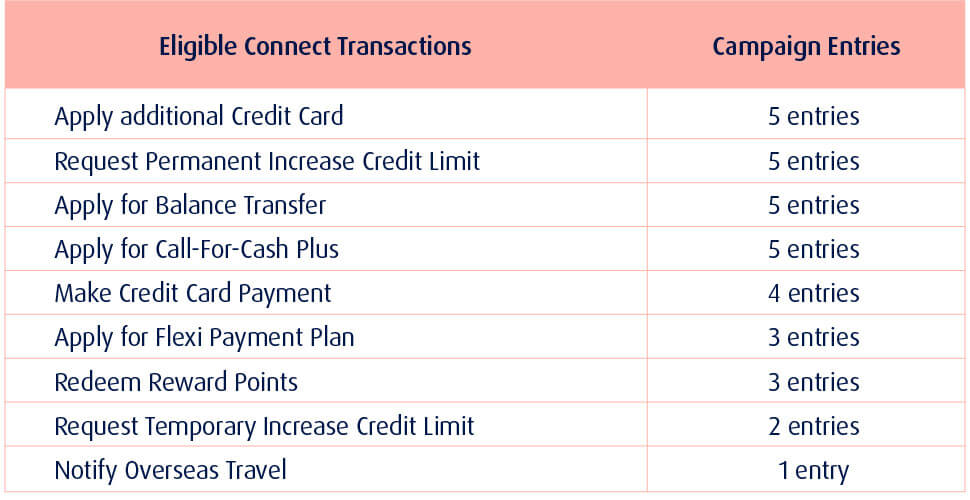 Selected Cardholders will be contacted via SMS and/or EDM to participate in this campaign.
Cardholders will earn entries based on Eligible Connect Transaction(s) performed.
Cardholder performing more than one time of the same Eligible Connect Transaction
will not be able to earn additional entry.
All Eligible Connect Transaction(s) have to be done via Connect.

For enquiries, connect with us online or drop by your nearest Hong Leong Bank Branch.