Deposit | 01 January 2020-31 December 2020
Enjoy exclusive benefits with your move to HLB
---
Your salary works harder for you with HLB Pay&Save Account

Earn up to 2.25%p.a. interest when you deposit, make online
payments and spend with your debit card.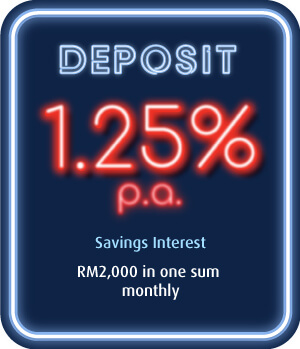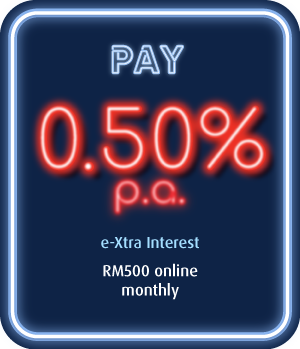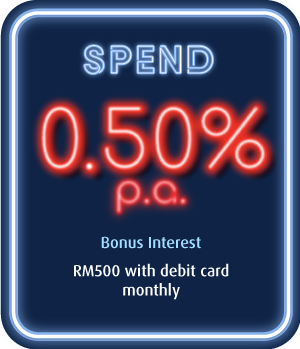 Plus, an extra 0.9%p.a. interest when you invest in share trading.

Overview of Monthly Interest
Interest Rate
Amount
Savings Interest

1.40

%
RM

116.67

Bonus Interest

1.40

%
RM

116.67

e-Xtra Interest

1.40

%
RM

116.67

Share Trading Bonus Interest
%
RM
Total (per month)

1.40

%
RM

116.67
The information shown is indicative and for illustration purpose only. Hong Leong Bank will not under any circumstances accept responsibility or liability for any losses that may arise from a decision that you may make as a result of using the calculator. Minimum account balance of RM1,000 is required in order to be eligible for Savings Interest. Savings Interest capped at RM500 per quarter, while e-Xtra Interest and Bonus Interest are capped at RM30 per month.

---
Other exciting product promotions just for you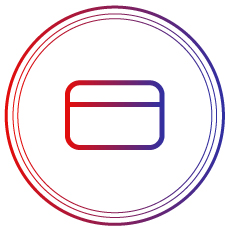 3 years Annual Fee Waiver & 0% Flexi Payment Plan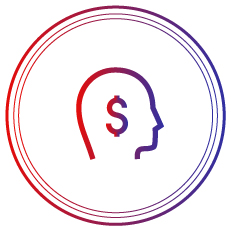 Personal Loan/Financing-i
Preferential rate as low as 5%p.a. for 5 years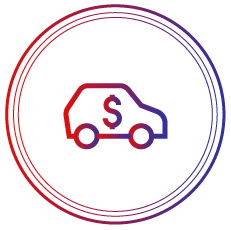 Auto Loan/Hire Purchase-i
10% OFF MSIG Motor Insurance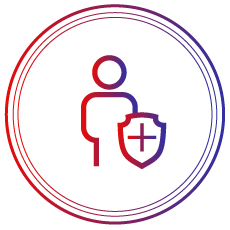 1 year complimentary Personal Accident coverage (Accident Death/ Permanent Disability/ Coma)
Stay tuned for HLB@Work Roadshow on 17 Feb 2020!
Pay&Save Account/-I is available. Terms and conditions apply.
Pictures shown are for illustration purposes only.
Member of PIDM. Protected by PIDM up to RM250,000 for each depositor.
For enquiries, connect with us online or drop by your nearest Hong Leong Bank Branch.