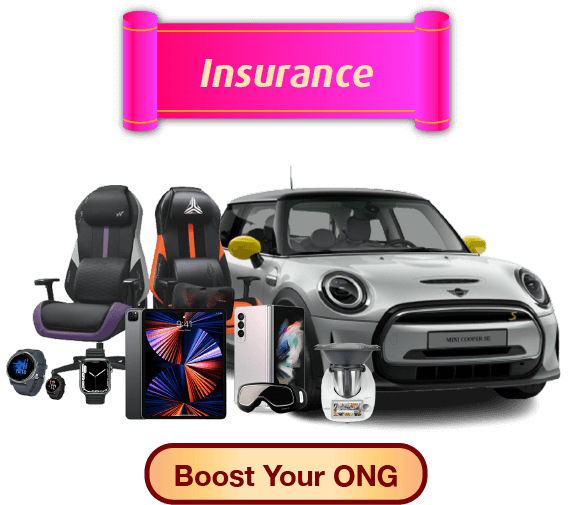 Protect Your Legacy And Secure The Future Your Family Deserves.
(Campaign Period: 18 Jan 2022 - 28 Feb 2022)
Enjoy boosted Fixed Deposit Rates, receive exclusive gifts and gain entries to Boost Your ONG when you sign up for our insurance plans.
Hong Leong One SMART Insurance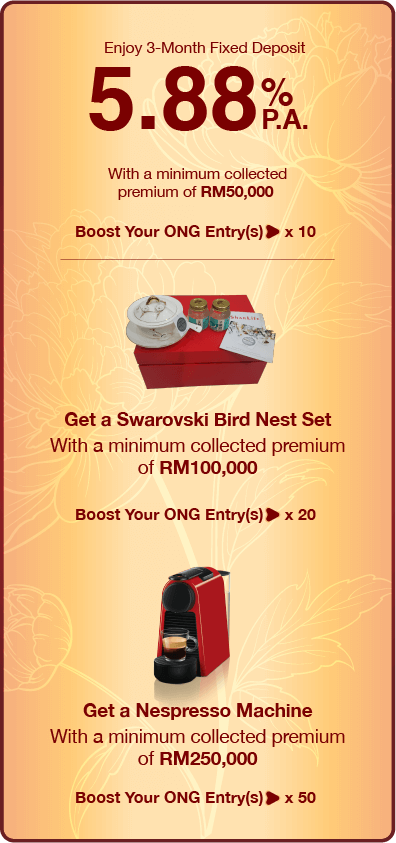 Regular Premium Insurance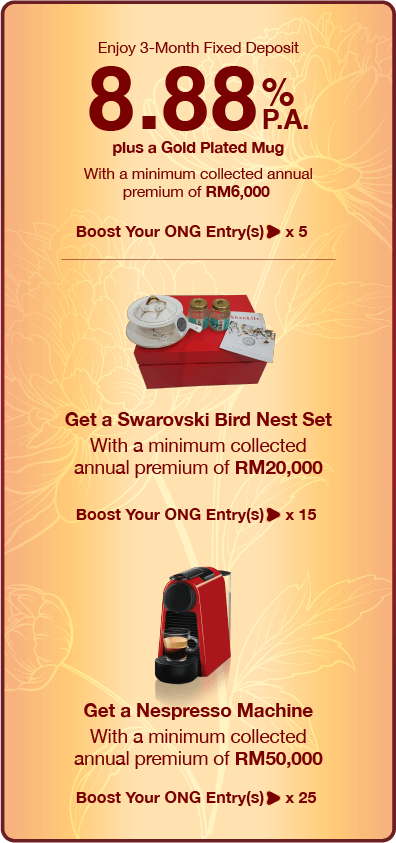 Pictures are for illustration purposes only.
Important Notes: 1. This is an insurance product that is tied to the performance of the underlying assets, and is not a pure investment product such as unit trusts. You must evaluate your options carefully and satisfy yourself that the investment-linked plan chosen meets your risk appetite, and that you can afford the premium throughout the policy duration. To increase investment value at any time, it is advisable that you pay the additional premiums as "top ups". Return on an investment-linked fund is not guaranteed. 2. Customers are not covered by the compensation fund under Part IV of the Capital Markets and Services Act 2007. This compensation fund does not extend to Customers if Customers suffer monetary loss as a result of a defalcation, or fraudulent misuse of moneys and other property, by a director, officer, employee or representative of HLB. 3. The above plans are underwritten by Hong Leong Assurance Berhad (HLA). HLA are members of Perbadanan Insurans Deposit Malaysia (PIDM). As a member of PIDM, some of the benefits insured under the insurance policies offered by HLA are protected against loss of part or all of the insurance benefits by PIDM, in the unlikely event of an insurer member failure. For further details of the protection limits and the scope of coverage, please obtain a PIDM information brochure from HLA or visit the PIDM website (www.pidm.gov.my) or call the PIDM toll free line (1-800-88-1266).