Kick those big spending habits and spend wisely instead.

Have you noticed that your ringgit doesn't stretch as far as it used to? Are you living paycheck to paycheck? Are your savings practically non-existent? If something big comes up, would you be forced to take a loan to cover the costs?
If you've answered yes to any of these questions, it's time to make a change to gain the security of having some extra cash for rainy days. Don't be disheartened, it can be done.
The first step is to take a good look at how you spend your money and make a move from frivolous to frugal spending. Here are some steps you can take to achieve this.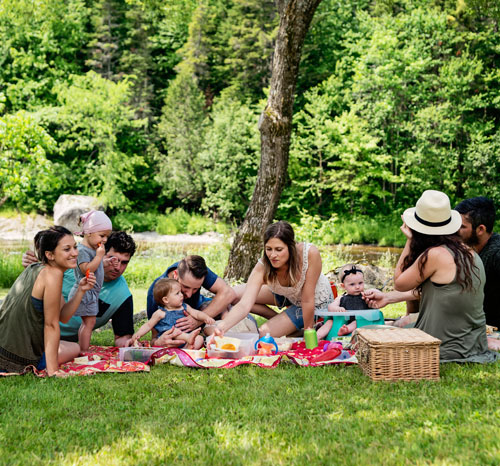 Limit or avoid expensive social activities.
Are you in the habit of eating out at fancy restaurants with friends every week? You could reduce it to once a month instead, and if you find yourself missing your friends, why not propose a cheaper option?
You may be surprised to find out that they'd welcome the change too. The important thing here is to be able to spend time together, don't you think?
Be creative. Come up with new fun and less expensive activities.
It doesn't have to cost a bomb to be fun. Arrange a picnic in the park with friends and family, go for a hike, host a game night potluck style, go cycling or look for community exercise classes. The possibilities are endless you just need to be creative.
Know Where Your Money Goes.
First of all, you need to be conscious of what you're spending on. Having a 'spend now think later' style of buying often leads to spending without realizing, which is a huge problem for a lot of people.
Ask yourself this "Do you know exactly where your money goes each month?" If you're not entirely sure, then it's time to start tracking what you spend. Do this for a couple of months, and take a good look at how you've spent your money.
You'll likely be surprised at how much has gone towards frivolous and unnecessary things. Once you have this information in hand, you can start making conscious decisions and begin changing any frivolous spending habits.
If you own multiple credit cards, it's time you rethink how many credit cards you really need and evaluate which one to keep based on benefits offered. When you've decided on the card(s) to keep, take advantage of the bank's balance transfer service/ balance transfer promotion to consolidate your debts from the credit cards and avoid paying fees and interests to multiple credit card issuers.
If you don't already have a credit card and are planning to get one, choose wisely. While it's too easy to get distracted by the gifts offered with some credit card applications, you should really do your homework and look for credit cards with rewards that suit your lifestyle and needs best such as no annual fee and cashback for some spending categories.
Some banks offer Credit Card Recommender tools to help you select the right card.
Knowing where your expenses are going to will ultimately help you allocate a portion of your money to savings! For example, you can park your savings into a fixed deposit account to leverage on the steady interest payouts.
Now that you've started tracking spending, you'll begin to notice how much it's costing you to keep your current lifestyle, for example, paying for the housing loan or rent, car loan, TV subscriptions, internet subscription etc.
Look for areas where you can make cut down on. You could consider moving to a smaller place and pay less rent. On top of that, you'd be forced to get rid of or sell all the excess things you may have been hoarding.
How about subscribing to TV channels that you watch instead of all channels? Or reducing your internet subscription from 50MBs to 30MBs? Do you have a gym membership that's underutilized? If you do, you might want to consider using your apartment gym instead or start running outdoors.
Knowledge is power. Knowing where you constantly overspend month-on-month will allow you to make the necessary adjustments in your spending. Leverage on available apps/tools that can help you track, monitor and manage your personal finances.
When you start making changes towards becoming more frugal, you'll realize that it's not that hard to do without. Not having to keep up with the Joneses, and always needing to have the newest and best items, can be pretty liberating.
Being frugal doesn't mean you can't be happy. The idea is not to make yourself miserable by depriving yourself, but rather to spend more wisely. In doing so, you'll be able to live a life where you have enough money in the bank, and the freedom of knowing that you're prepared for whatever may come your way.
---
Disclaimer: This content is for informational purposes and use only. It does not constitute and is not intended as financial or investment advice. You are encouraged to consult with competent accounting, financial or investment professionals based on your specific circumstances and needs before making any financial or investment decisions. We do not make any warranties as to accuracy or completeness of this information, do not endorse any third-party companies, products, or services described here, and take no liability for your use of this information. Figures and pictures, where used, are for illustration and explanation purposes only.

You May Also Be Interested In
For enquiries, connect with us online or drop by your nearest Hong Leong Bank Branch.