You are now ready to enter the professional world and start building your career. The prospect can be very exciting but also a little intimidating.

Choosing the Best Account for Your Salary

The immediate thing to do upon nailing your job interview should be opening a savings account that suits you.
Remember, your first job would usually mean entry level pay, but it's never too early to start good savings habits. Focus and celebrate small wins, for any amount saved is a step in the right direction.


The right savings account can help you earn extra interest and reach your financial goals sooner rather than later.
How it Works

How It Works

Earn up to 3.05% p.a. interest when you make Pay&Save your salary crediting account.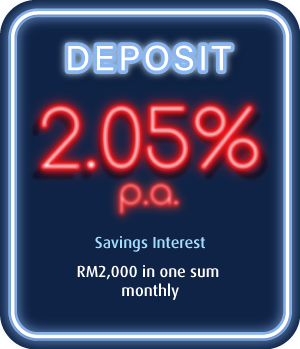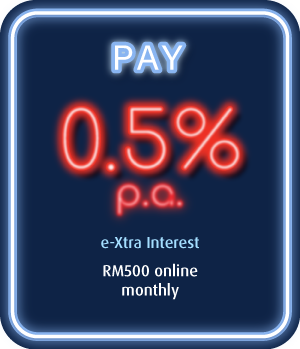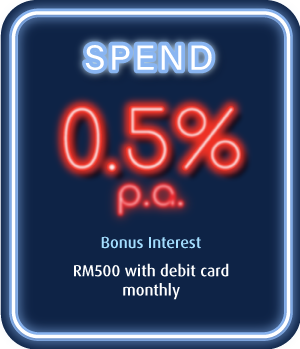 Plus, an extra 0.9%p.a. interest when you invest in share trading.
Overview of Monthly Interest
Interest Rate
Amount
Savings Interest

1.40

%
RM

116.67

Bonus Interest

1.40

%
RM

116.67

e-Xtra Interest

1.40

%
RM

116.67

Share Trading Bonus Interest
%
RM
Total (per month)

1.40

%
RM

116.67
The information shown is indicative and for illustration purpose only. Hong Leong Bank will not under any circumstances accept responsibility or liability for any losses that may arise from a decision that you may make as a result of using the calculator. Minimum account balance of RM1,000 is required in order to be eligible for Savings Interest. Savings Interest capped at RM500 per quarter, while e-Xtra Interest and Bonus Interest are capped at RM30 per month.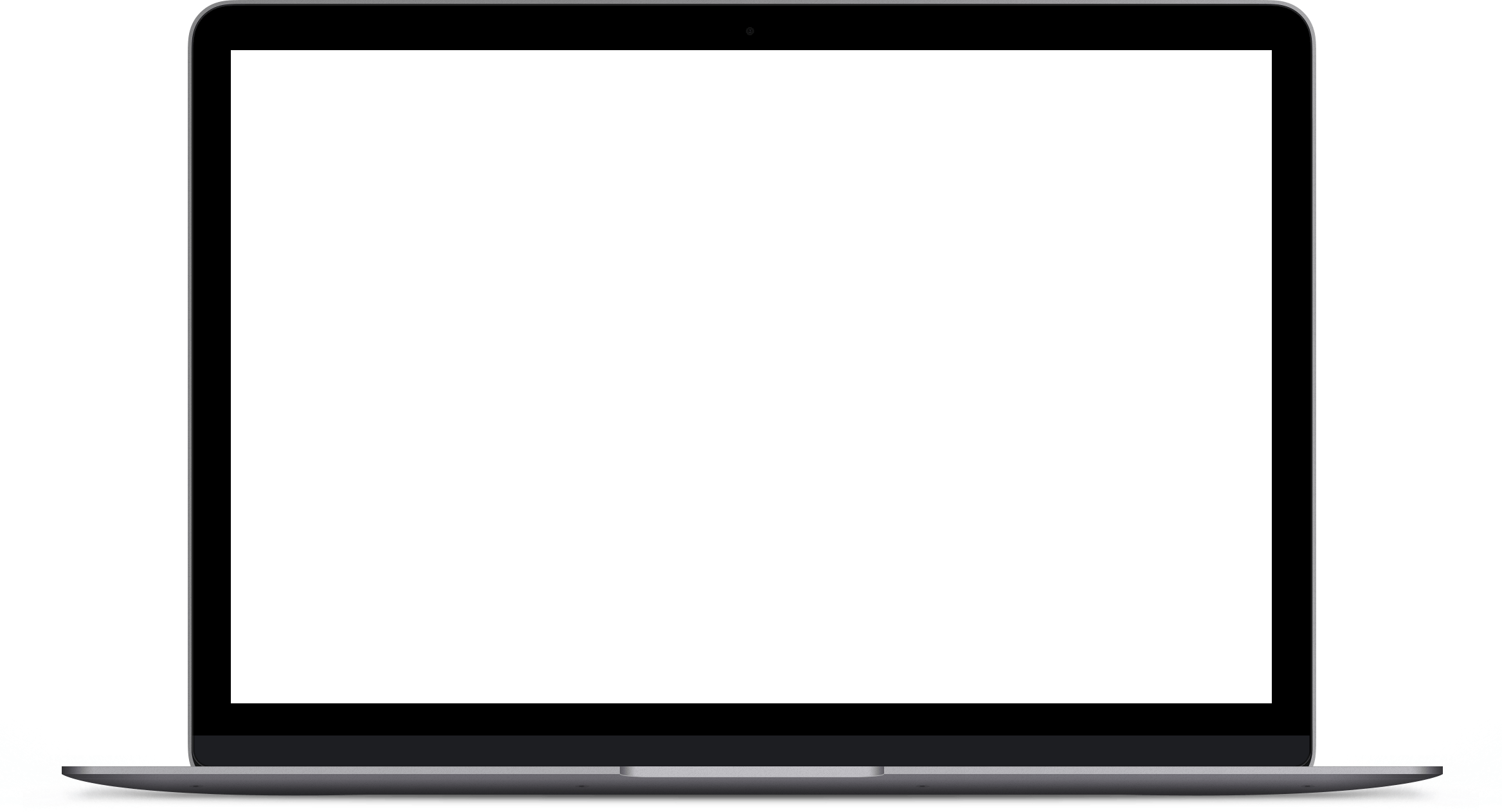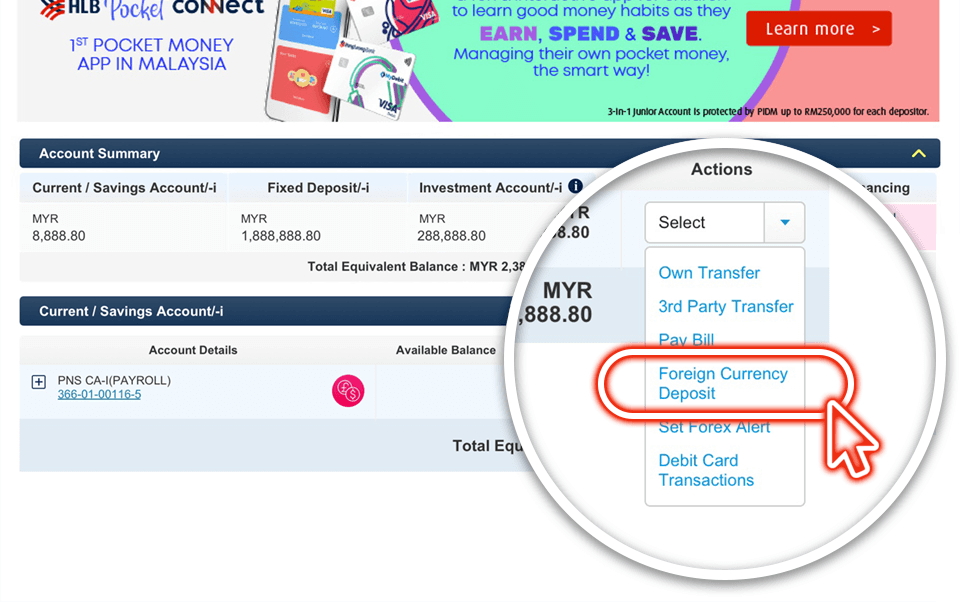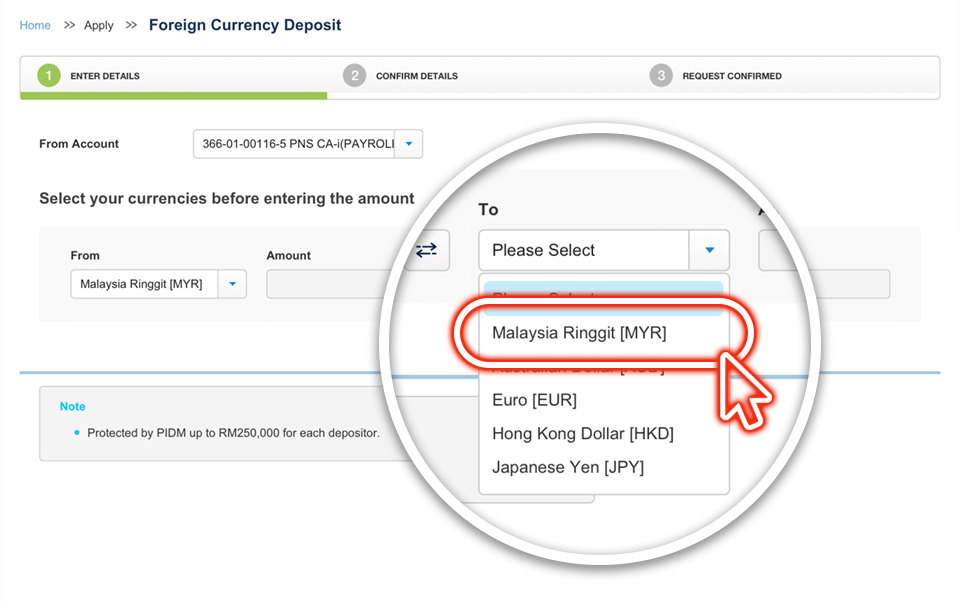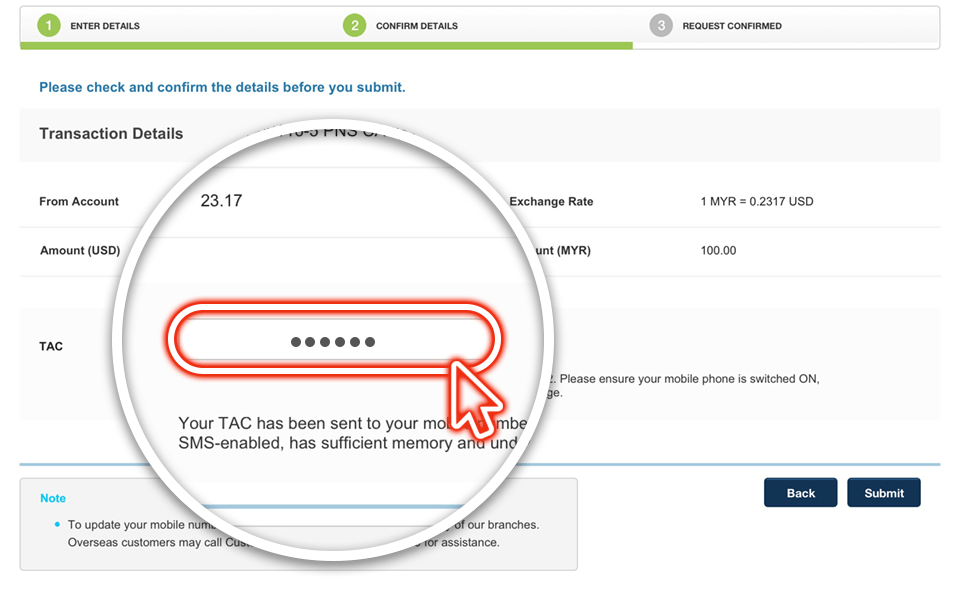 Step 1 Click Foreign Currency Deposit from Pay&Save/-i Actions dropdown menu.
Step 2 Select the currency you wish to convert, complete declaration and confirm rates.
Step 4 Completed! Head back or perform another conversion.