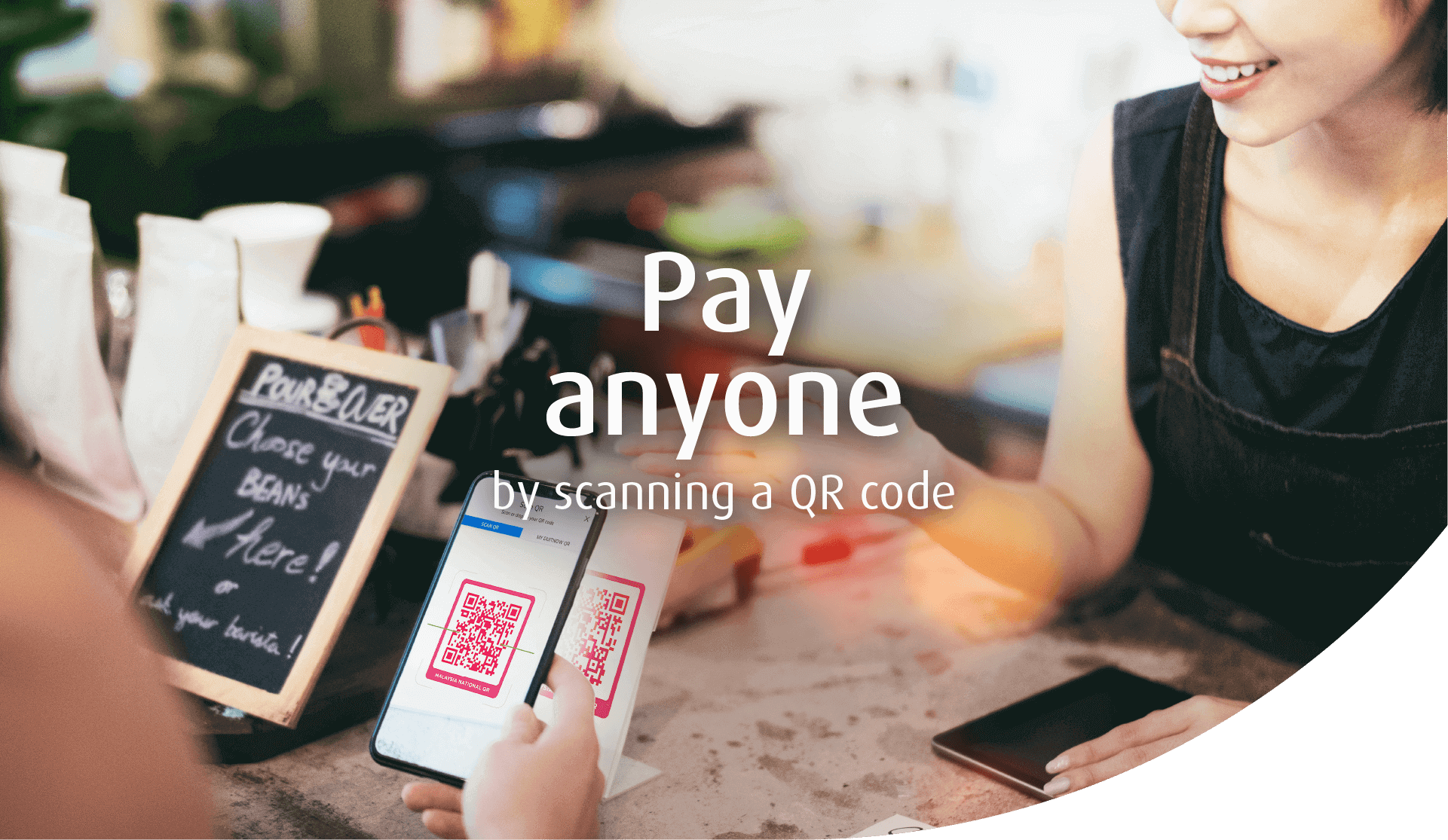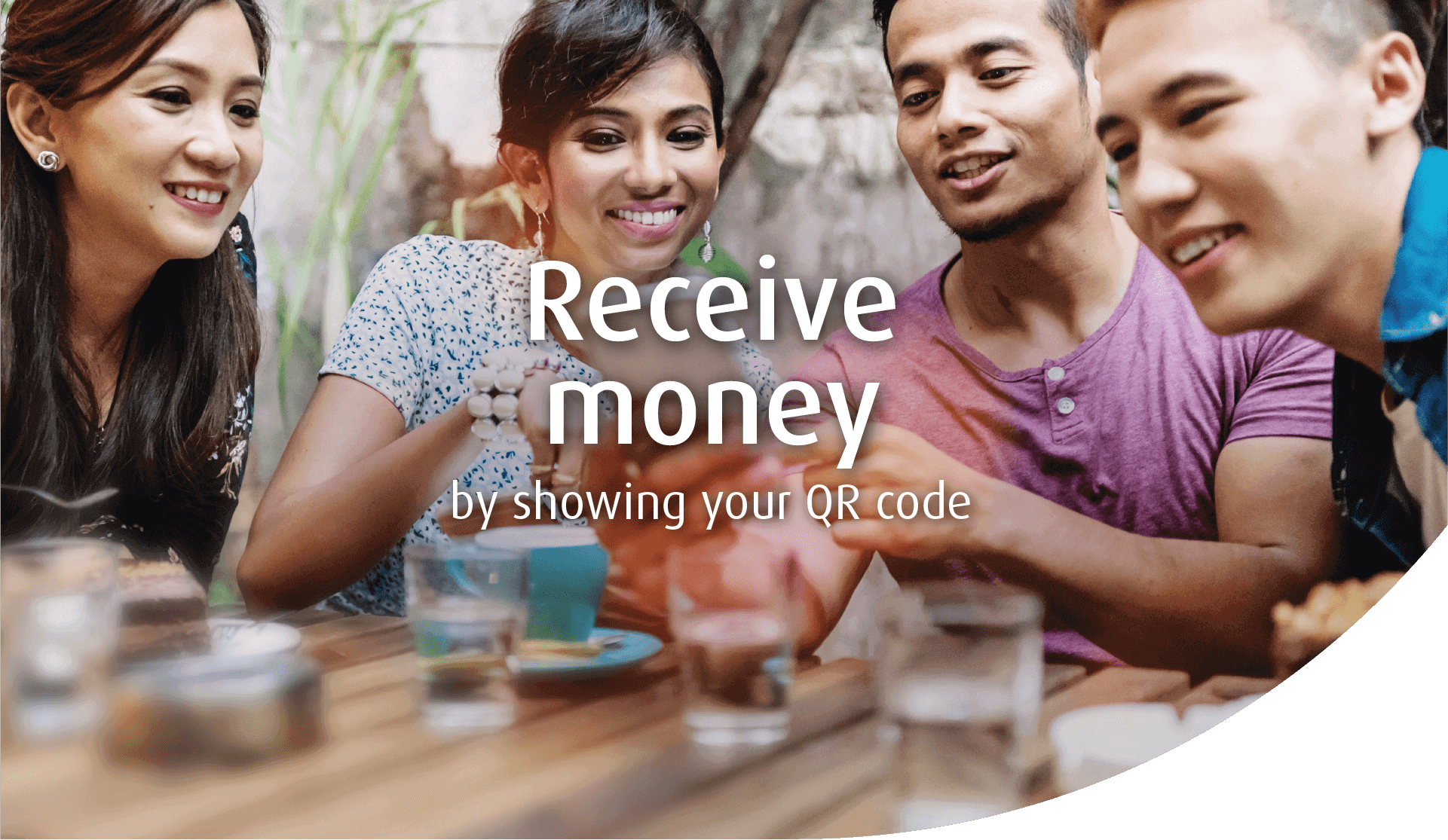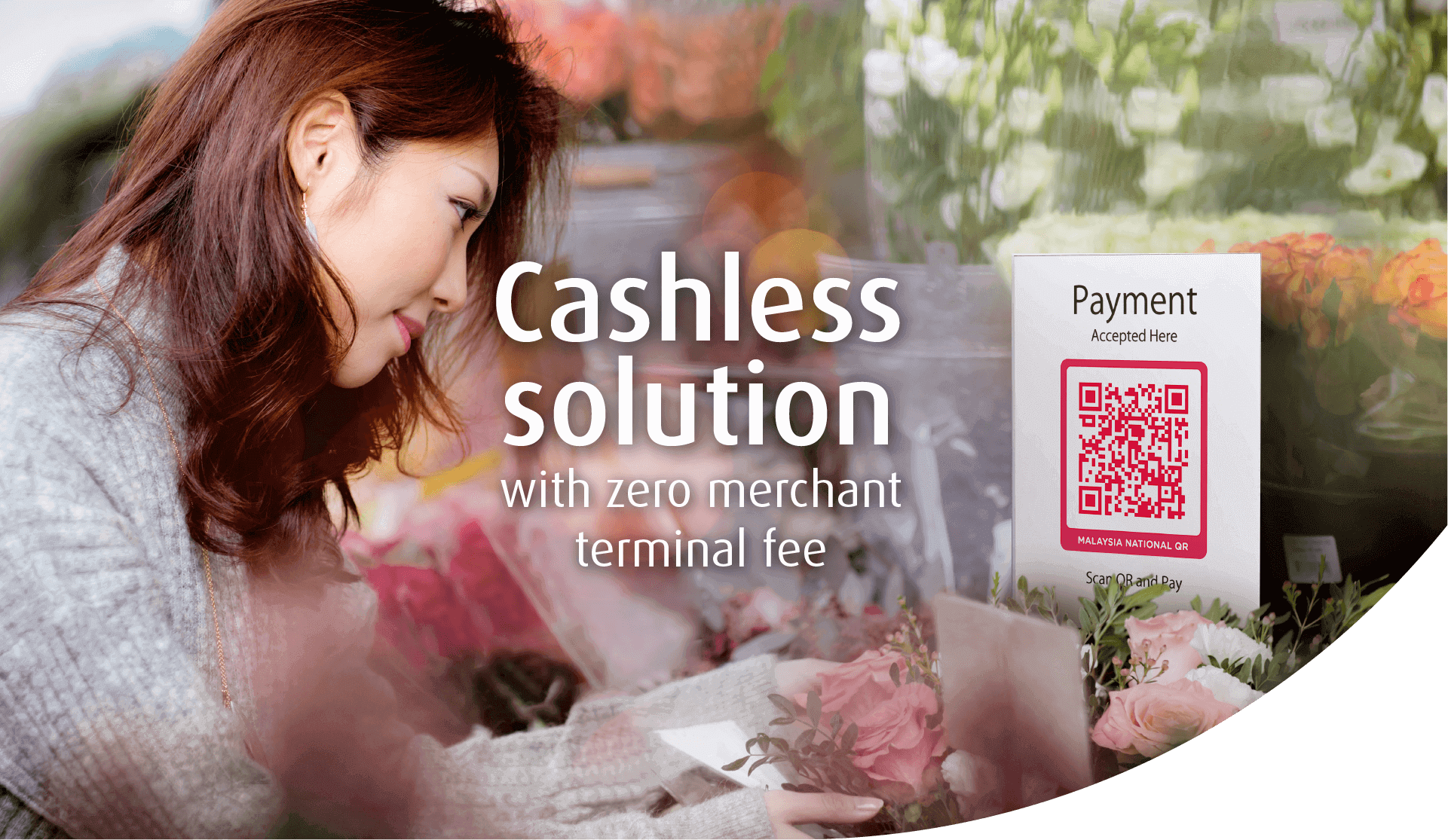 Scan QR is a HLB Connect App feature that allows you to scan and show code to make or receive payments.
Whether you are an advocate of cashless payment or an aspiring entrepreneur, making and accepting payment on HLB Connect App is now as easy as scanning a QR Code!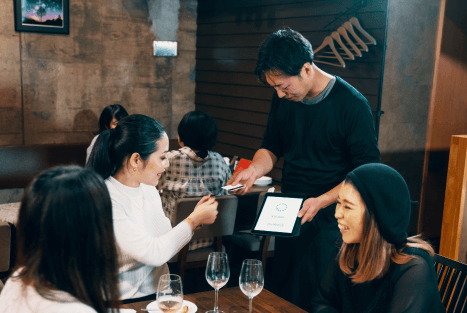 Always the designated person to pick up the bills after a group meal?
With Scan QR, collecting the money back from everyone can easily be done by asking them to scan your QR code.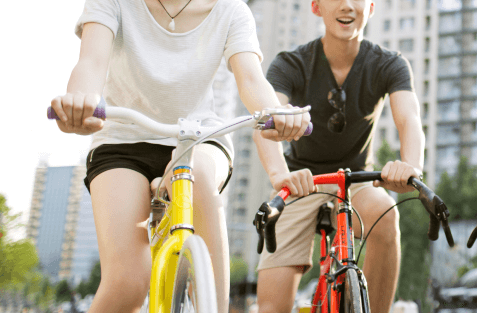 When you are out running or cycling, bulky wallets or purses just get in the way.
Now with Scan QR, the only thing you need is the new HLB Connect App in your smartphone!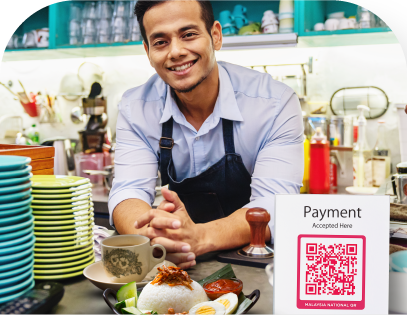 Running a small business but not ready for a merchant payment terminal yet?
You can just generate your own QR code for the customers to pay you. It's cashless, instant and zero fee! The funds go directly to your savings accounts too.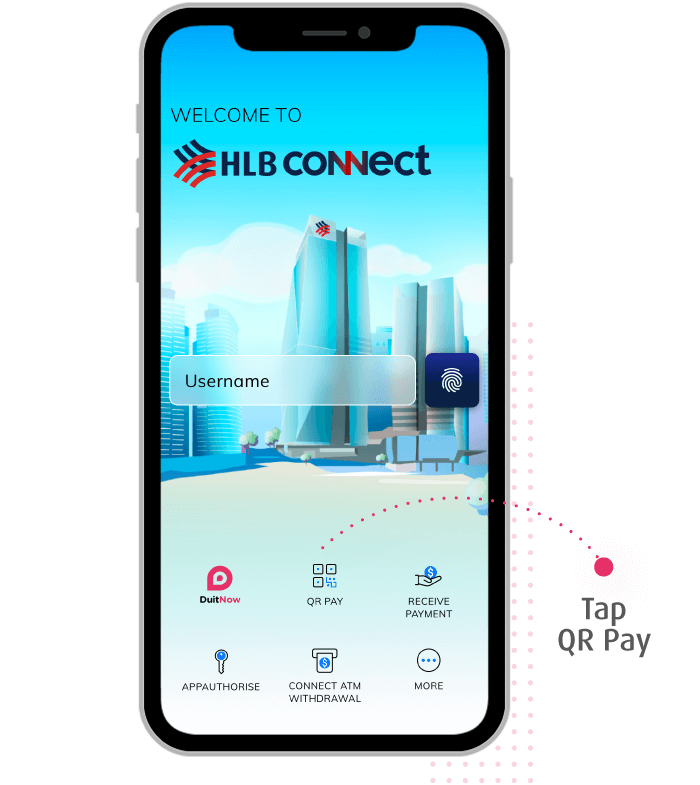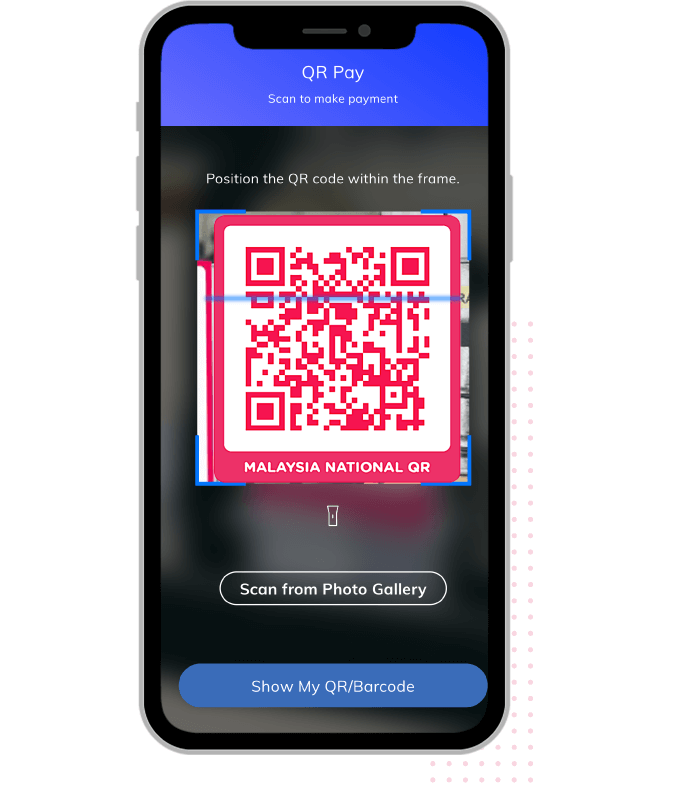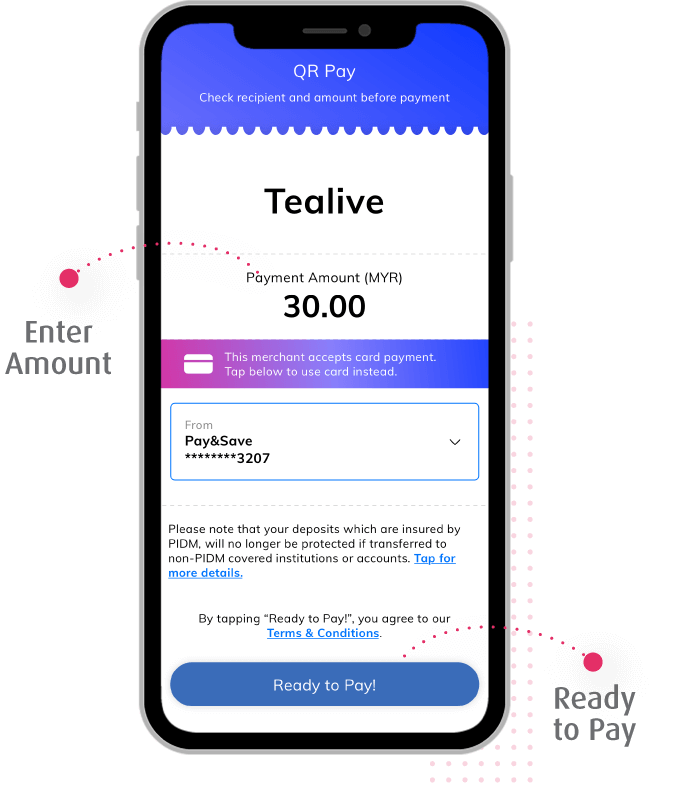 To Pay via
Scan QR
Tap on Menu 〉 Scan QR (you can also tap on Scan QR at pre-login screen)

Scan the recipient's or merchant's QR code and enter the amount to pay. You don't have to enter the amount if the QR code has a preset amount.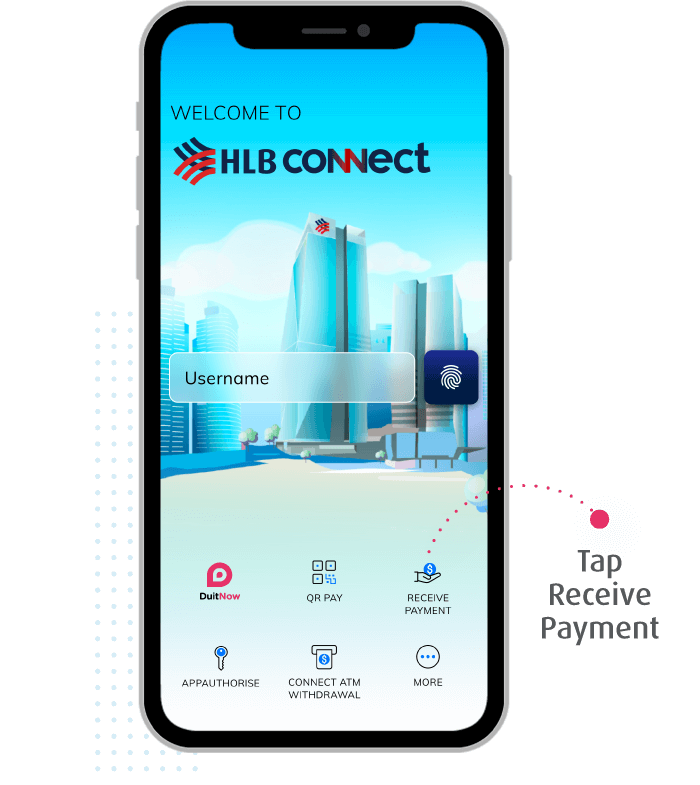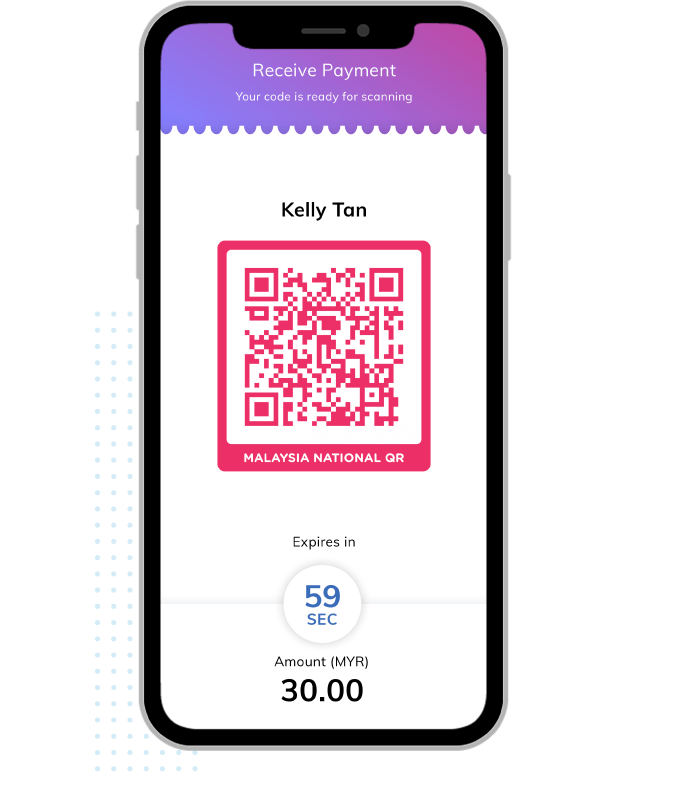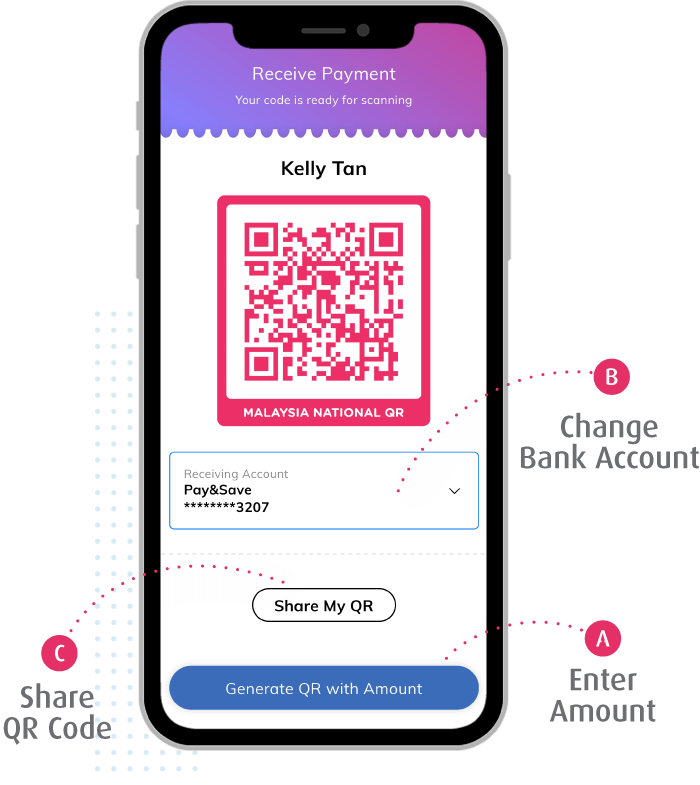 To Receive Payments via
Scan QR
Tap on Menu > Scan QR (you can also tap on Scan QR at pre-login screen)

A

To preset an amount to be paid, tap on Enter Amount.

B

To change your receiving account, tap on Change Bank Account and select another account.

C

To share your QR code, tap on Share and select how you want to share

Get the payer to scan the QR code to make payment.
To generate your
QR code

from HLB Connect Online Banking, follow the steps below: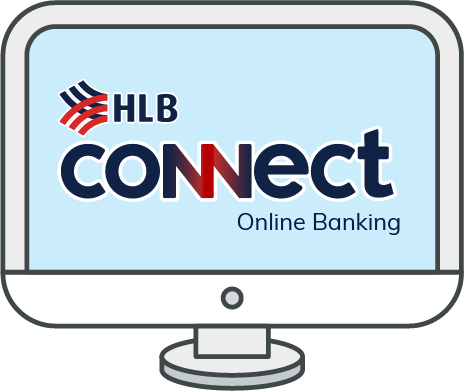 Under your Current or Savings Account, click on the Details drop down menu on the right.

Click on Generate QR to proceed.
To use
Scan QR

, you will need 2 things: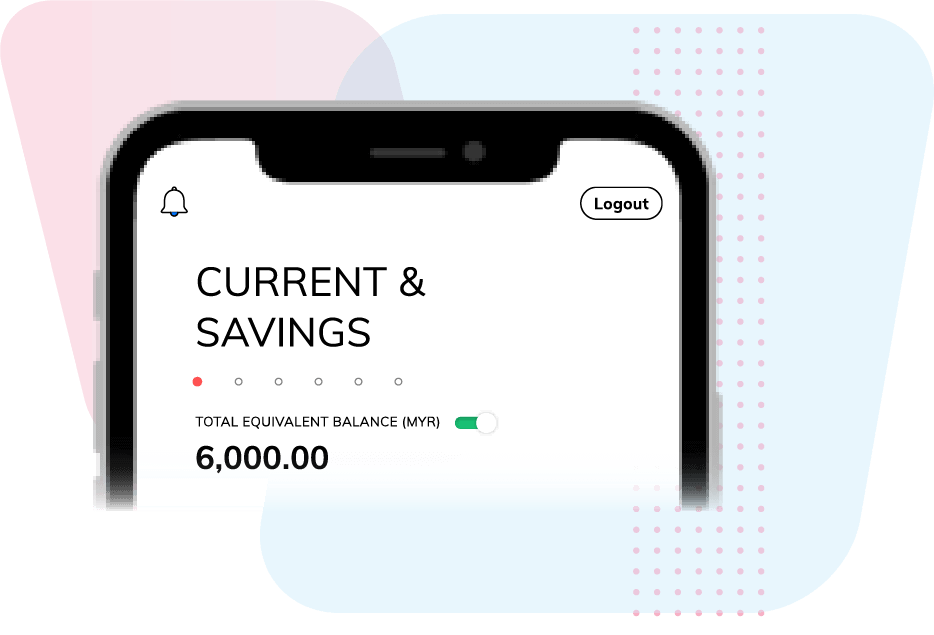 You can use to make payments to or receive payments from the following banks via Scan QR:
We are adding more banks to the list, stay tuned!