Hong Leong Bank Wins "Best Use Of CEM Technology" Award
Kuala Lumpur, 13 November 2017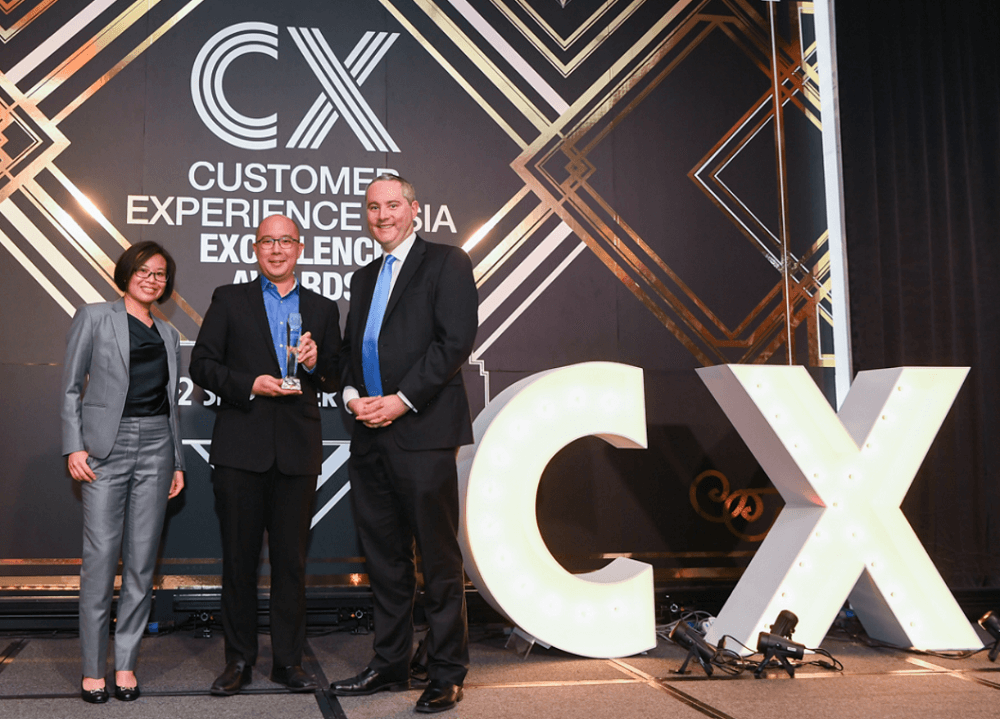 From left to right: Teh Su-Ann, Head of Strategic Planning and Loo Jian Sern, General Manager of Customer Experience from Hong Leong Bank Berhad receiving the prestigious award from the award presenter.
Hong Leong Bank ("HLB" or "the Bank") has emerged triumphant amongst various regional companies to clinch the 'Best Use of CEM Technology' award at the prestigious Customer Experience Asia Excellence Awards 2017.
The award was accorded to HLB in recognition of the Bank's best use of technologies as a core strategy to elevate overall system efficiency, resources management and customer service quality.
The award applauds HLB's successful adoption, implementation and harmonisation of technologies such as artificial intelligence, robotics, real-time speech analytics, visual analytics, real-time customer feedback and in-branch tablet solutions to boost the delivery of overall customer experience, including omni-channel journeys.
HLB Group Managing Director and Chief Executive Officer Domenic Fuda said that the Bank's innovative initiatives have shown tangible improvements in customer satisfaction scores, as well as positive sentiments in terms of voice of customers.
"We are living up to our aspiration of being digital at the core. This does not simply mean being mobile or just by having the latest technology. It is about finding new ideas to interact and engage with our customers and staff," he added.
"Ultimately, it is them driving the change and innovation at the Bank, and we have them to thank for this award."
Group Corporate Affairs & Public Relations
Hong Leong Bank Berhad
DID: 03-2081 8888 ext 61916
Email: capr@hongleong.com.my
For enquiries connect with us online or drop by your nearest Hong Leong Bank Branch.