Amalgamation of Hong Leong Islamic Bank Branches
Kuala Lumpur, 17 November 2022

Thank you for your continued patronage of Hong Leong Islamic Bank.

Please be informed that the following branches will be permanently closed. Your account(s) and other related facilities will remain unaffected after being transferred to your new home branch as per the details below:
Last day of Operations

Current Home Branch

New Home Branch

13 Jan 2023
(Friday)

Hong Leong Islamic Bank

Cyberjaya Branch

Lot G13A (Ground Floor), D'Pulze Shopping

Centre, P-01, D'Pulze Lingkaran Cyber Point

Timur Cyberjaya 12, 63000 Cyberjaya

Selangor Darul Ehsan


Hong Leong Islamic Bank

Precinct 16, Putrajaya Branch

Lot T00 - U01, No. 5

Jalan P16, Precinct 16

62150 Putrajaya

Wilayah Persekutuan


13 Jan 2023
(Friday)


Hong Leong Islamic Bank

Setiawangsa Branch

No. 28, Ground & First Floor

Jalan Setiawangsa 10/55A

Taman Setiawangsa

54200 Kuala Lumpur


Hong Leong Bank

Taman Sri Rampai Branch

No. 2, Jalan Rampai Niaga 1

Rampai Business Park

Taman Sri Rampai

53300 Kuala Lumpur

You may also conduct your banking transactions seamlessly via any of the following channels:
a. Visit any of our 228 branches or 1,040 self-service terminals nationwide.
b. Our Digital Banking platforms HLB Connect App and Online with access to services like Account Overviews, Fund Transfers, Bill Payments and more.

Not yet a HLB Connect user?


Then scan QR to download HLB Connect App and enjoy banking on the go.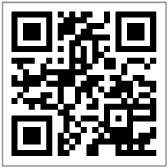 We apologise for any inconvenience caused and look forward to serving you at your new home branch.

Should you have further enquiries, you can reach out to our HLB Contact Centre at 03-7626 8899.
For enquiries, connect with us online or drop by your nearest Hong Leong Bank Branch.