Hong Leong Bank, Diamond Sponsor At The 4th International Sustainable Energy Summit 2018 To Drive Sustainable Energy Financing
Kuala Lumpur, 10 April 2018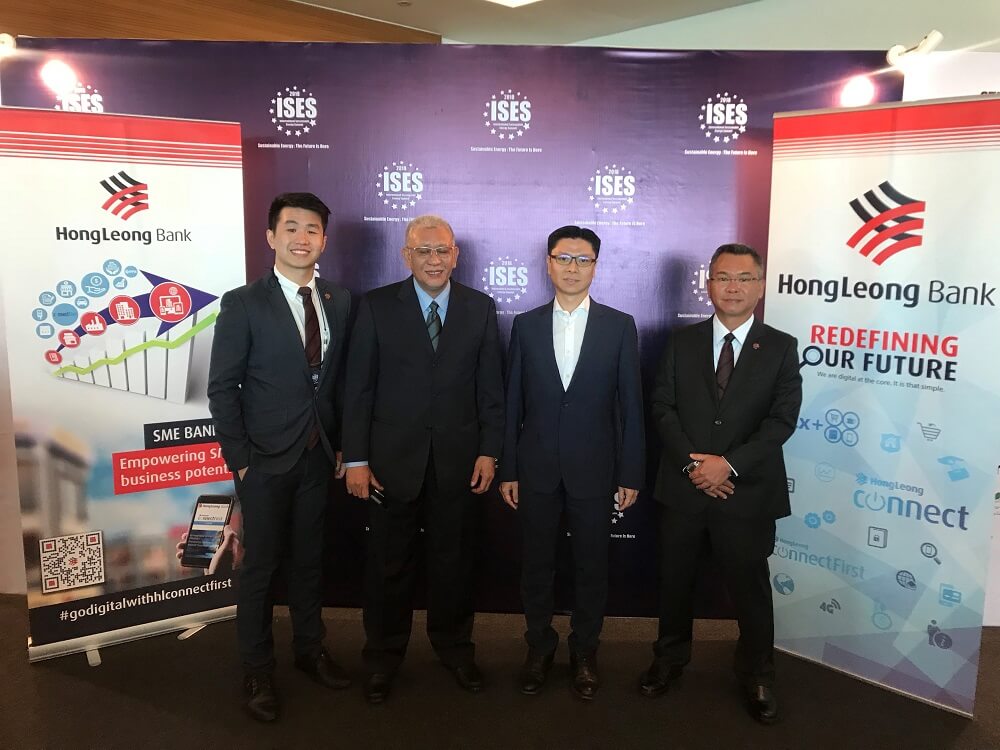 From left to right: Benjamin Yeo, Management Associate of HLB; Tunku Kamaruddin Tunku Razak, Head of Priority Sector Unit, HLB; Ivan Liew, Country Head of Commercial & SME Banking, HLB and Francis Vincent Joseph Chapman, Regional Head of CSME Sarawak, HLB.
KUCHING, 10 April 2018 - Hong Leong Bank Berhad (HLB) supports the national dialogue on climate change and sustainable energy, contributing as Diamond Sponsor at the fourth International Sustainable Energy Summit (ISES) 2018, a knowledge-based platform jointly organised by the Sarawak State Government, the Ministry of Energy, Green Technology and Water (KeTTHA) and the Sustainable Energy Development Authority (SEDA) Malaysia, focusing on the nation's sustainable and renewable energy agenda.
Themed "Sustainable Energy: The Future Is Here", the two-day event focused on the transformative role of financial institutions in providing affordable financing solutions for sustainable energy projects and investments as well as sustainable energy deployment and management including technological advancement for sustainable energy.
Group Corporate Affairs & Public Relations
Hong Leong Bank Berhad
DID: 03-2081 8888 ext 61916
Email: capr@hongleong.com.my
For enquiries, connect with us online or drop by your nearest Hong Leong Bank Branch.