'Cashless Lagi Senang' now in Public Markets
'Cashless Lagi Senang' now in Public Markets
Interbank Cash Withdrawal Transaction RM 1 Fee at HLB/HLISB's SSTs Waived Until April 14, 2020

Interbank Cash Withdrawal Transaction RM 1 Fee at HLB/HLISB's SSTs Waived Until April 14, 2020

Interbank Cash Withdrawal Transaction RM 1 Fee at HLB/HLISB's SSTs Waived Until April 14, 2020

Hong Leong Bank launched 'Cashless Lagi Senang' to onboard traders at more than 20 public markets in
Penang to accept cashless transactions in support of the state's 'Cashless Pasar Awam' initiative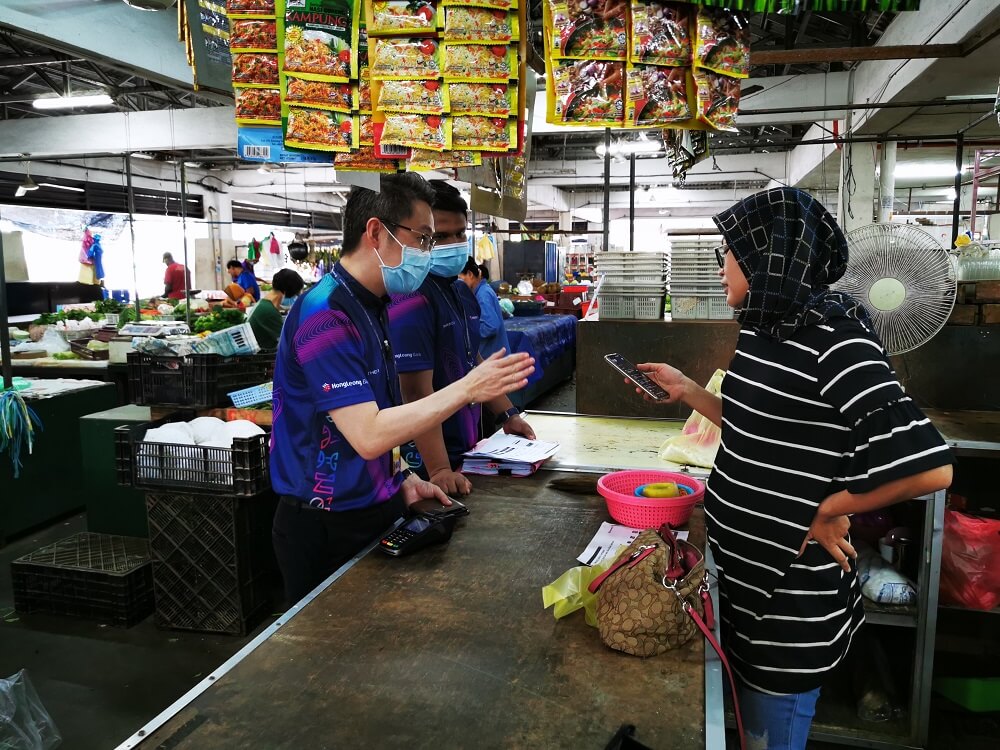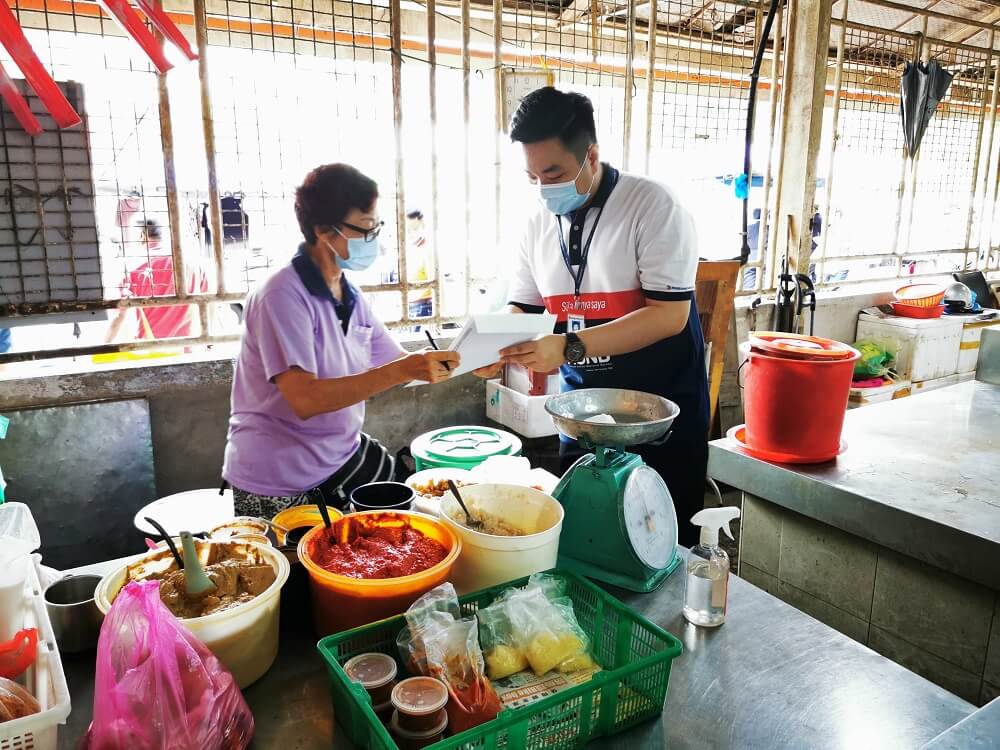 Kuala Lumpur, 15 June 2020

Migration to cashless transactions has been part of the retail landscape for a number of years now. The current COVID-19 health pandemic that we are living through amplifies the increasing importance of contactless and cashless payment. As part of its ongoing efforts to help customers go cashless, Hong Leong Bank ("HLB" or the "Bank") has launched "Cashless Lagi Senang" campaign to onboard more vendors and traders to enable them to add cashless and contactless payment methods for the ease of their customers. The program kickstarts with the onboarding of traders in 20 public markets in Penang over the next three months in support of the 'Cashless Pasar Awam' initiative launched by the Penang state government with an aim to implement cashless transaction systems at all public markets and drive the overall use of digital payments in the State.
While digitalisation of businesses has garnered encouraging momentum in the country over the past few years, public markets such as wet, morning and night markets have not fully jumped on the digital migration. However, the recent COVID-19 crisis has greatly increased awareness that contactless payments are safer and cleaner, making them an effective measure to curb the spread of the pandemic, which makes it imperative to push for contactless payment methods to become a mainstay in all sectors of the economy. This was similarly advised by the World Health Organization ("WHO") who encouraged the use of contactless payments as physical cash can carry and spread viruses¹.
Domenic Fuda, Group Managing Director and Chief Executive Officer of HLB shared that going cashless is a necessity in the new normal to continue limiting the spread of the virus and, simultaneously allowing all businesses, irrespective of size, to digitize their payment infrastructure and methods.
"HLB is looking forward to working with the public market traders who run predominantly cash-based businesses to ease their transition into accepting cashless payment methods. Adjusting to the new normal can be challenging especially when one lacks the resources and know-how. As a bank and financial service provider with a digital-at-the-core strategy, we are committed to support the traders to smoothly adapt to this with simple, seamless and safe digital solutions that are easy for them to adapt and use. We also understand that cash flow is a challenge for these micro-SMEs in this challenging time hence we are waiving the entry fees associated with digitising their businesses with cashless payment systems."
Under the 'Cashless Lagi Senang' campaign, as a start, HLB will be adopting five public markets namely – the Kampung Baru, Kepala Batas, Air Itam, Pulau Tikus and Bagan Ajam markets. The Bank will be providing public market traders with a lightweight and mobile All-in-One point-of-sale ("POS") terminal that seamlessly enables traders to accept all forms of cashless and contactless payments – debit and credit cards, e-wallets including Boost, GrabPay, TNG e-wallet, Alipay, WeChat Pay, as well as Samsung Pay. With this All-in-One POS terminal, traders not only benefit from eliminating the need to have multiple physical QR codes to accept payments but also eliminates having to hold large amounts of cash and the hassle of making cash deposits at the bank with the automatic settlement and daily transaction reporting features.
In an effort to encourage public market traders to go cashless and contactless, there is ZERO entry cost for traders adopting HLB's digital payment solutions as the Bank will be waiving the monthly POS terminal rental fee, set up fee and security deposit as well as the merchant discount rate ("MDR") for all traders until 31 December 2020. Additionally, traders using HLB's digital payment solutions will become the Bank's customers with easy access to a full range of financial products and services, digital solutions, mentorship beyond the topics of banking as well as loans and financing.