Hong Leong Bank Launches Integrated Travel Lifestyle Platform For Travel-Loving Malaysians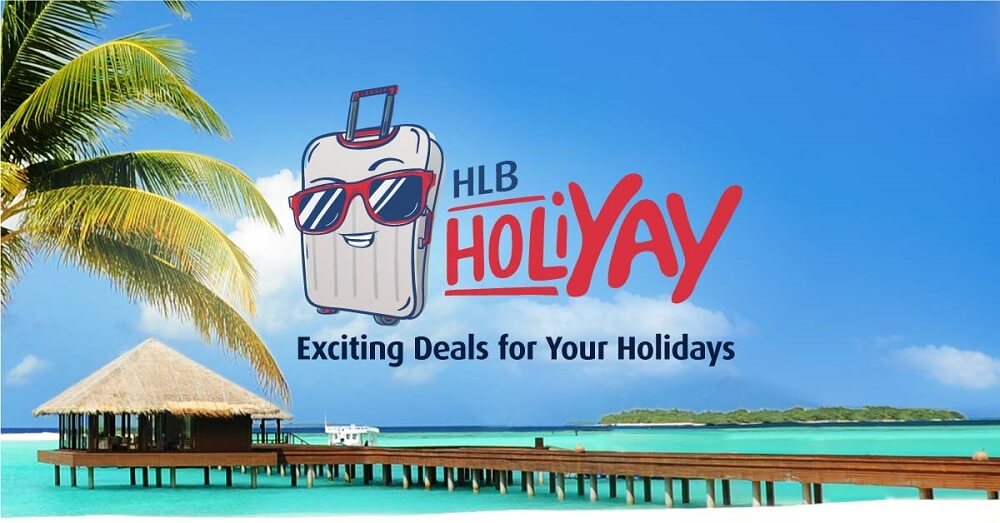 HLB HoliYay to offer exclusive travel promotions to customers seeking to travel with more bang for their buck
Kuala Lumpur, 19 November 2019

Leveraging on the introduction of its two major airlines partnerships credit cards in the past one year and the increasing travel appetite of Malaysians, Hong Leong Bank Berhad ("HLB" or the "Bank") has taken the steps to launch an integrated travel lifestyle platform HLB HoliYay to provide customers travel deals for all-travel related products and services including airfares, hotels, travel insurance and travel merchandise all-year long.
When it comes to travel, industry reports have frequently noted that Malaysians are ranked amongst the global Top 5 when it comes to flying, be it for leisure or business, taking at least 5.5 average flights annually with 83 percent of them checking into flights online or via mobile for greater convenience. The savvy Malaysian travellers are also the most cost-conscious in Asia with 97 percent placing price as in important factor when it comes to air travel booking.
Domenic Fuda, Group Managing Director and Chief Executive Officer of HLB said given the Bank's successful launch of the travel credit cards with Air Asia and Emirates and the increasing number of outbound trips made by Malaysians, the Bank sees an opportunity to be the bank of choice for travelers, by providing a one-stop destination deals and promotions for customers and frequent travelers.
"Given our customers' expectations for greater choices with the best value, we have partnered with leading travel brands which include airlines, accommodation booking, travel experiences and activities designed to provide special offers for customers. We believe that our customers will find HLB HoliYay to be a simple and seamless one-stop travel deals platform with attractive rewards and offers that reflect their love for smart travel," he said.
Charles Sik, Managing Director for Personal Financial Services added that deals and promotions on HLB HoliYay will be constantly updated based on the insights from customers' spend and needs. "Foreign spending trends on cards for the typical travel period for Malaysians, which is from October to December, showed that dining was one of the key expenditures of our customers when traveling overseas, hence we have included special offers on dining to support the interest of our customers."
"Furthermore, our cardholders will enjoy peace-of-mind as we offer the Instant Online Assistance on Hong Leong Connect that extends support to our customers when they are overseas. This could be for anything, be it for an increase in credit limit or card replacement, among others," he said.
HLB HoliYay makes getting the best deal for travel simple and seamless for customers on a single platform. For a start, all HLB credit and debit/i-cards customers can enjoy up to 70 percent off with Air Asia to select destination and up to 10 percent off economy and business class flights with Emirates.
There are also exclusive offers on accommodation, including up to 15 percent discount on hotel bookings worldwide via Agoda, travel packages including 10 percent off deals for customers seeking Halal-friendly travel packages, travel insurance, travel pocket WiFi as well as cashback when they spend on dining overseas.
Customers can also enjoy a zero percent 12-months flexi payment plan for greater flexibility in planning their holidays.
Group Corporate Affairs & Public Relations
Hong Leong Bank Berhad
DID: 03-20808888 ext 3281
Email: capr@hongleong.com.my
For enquiries, connect with us online or drop by your nearest Hong Leong Bank Branch.