Revision on Hong Leong Credit Card Standing Instruction (SI) Features
Kuala Lumpur, 9 October 2018
Dear Valued Cardholders,
Please be informed that we are revising the Credit Card Standing Instruction (SI) features effective 1 November 2018.
Illustrated below are the differences between current and revised SI features: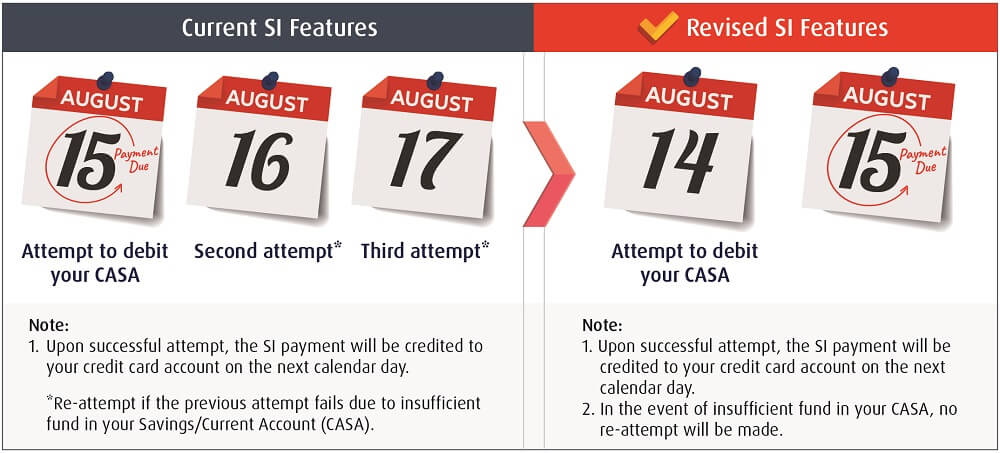 You are advised to maintain sufficient funds in your Savings/Current Account to facilitate your SI deduction, in order to avoid late charges, interest and other fees (where applicable).
In the event the SI deduction is unsuccessful, kindly ensure alternative payment arrangements are made to your credit card. The SI terms and conditions remain unchanged.
We thank you for your continuous support and we look forward to serving you better.
Group Corporate Affairs & Public Relations
Hong Leong Bank Berhad
DID: 03-2081 8888 ext 61916
Email: capr@hongleong.com.my
For enquiries, connect with us online or drop by your nearest Hong Leong Bank Branch.