"Smartup" App Makes Hong Leong Bank a Leader in Mobile Employee E-Learning
Kuala Lumpur, 24 October 2017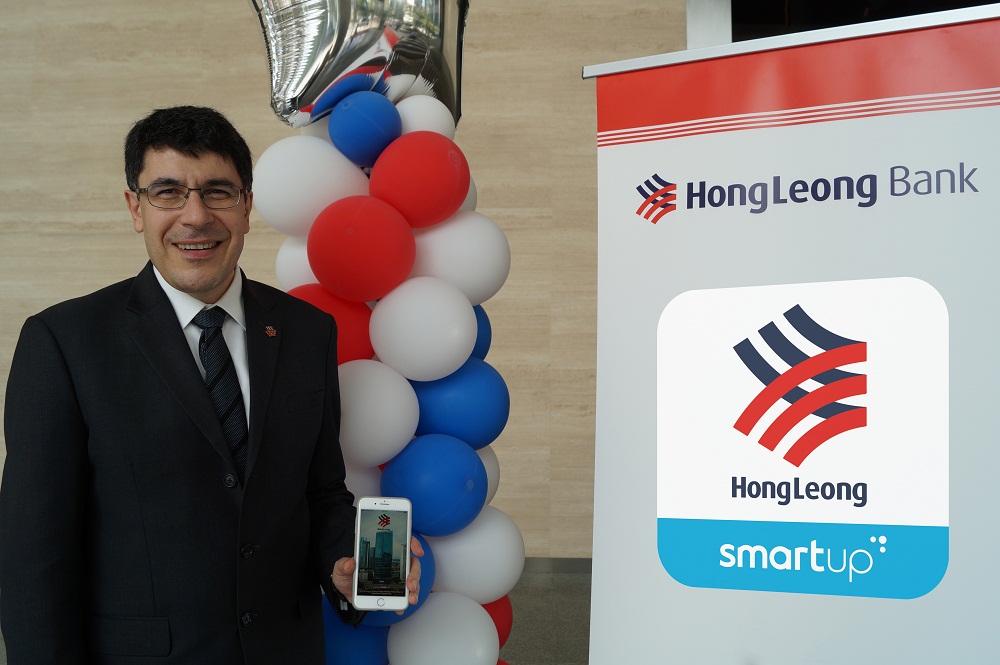 Hong Leong Bank ("HLB" or "the Bank") continues its "Digital at the Core" journey with the unveiling of 'SmartUp', a mobile e-Learning application that will enable its 8,600 strong workforce access to bite-sized learning content on the go.
Pioneering the use of bite-sized learning technologies amongst local banks, HLB is leveraging on this mobile micro-learning App to allow employees quick access to electronic learning ("e-Learning") resources including short articles and videos, through their mobile devices.
SmartUp content is crafted internally by subject matter experts within the Bank. Learning modules are presented in easily digested formats, predominantly conveyed through eye-catching infographics and short videos.
"Bite-sized learning promises to be more effective than other more traditional methods, where complex information is presented to employees in 'digestible bites sizes' quickly and clearly," said Domenic Fuda, Group Managing Director and Chief Executive Officer of HLB.
"Refresher courses are quick and effortless. A four-minute video is much easier to digest than sitting through a 45-minute online module. Better yet, it offers the flexibility of being available 24/7 across multiple devices, including smartphones," he added.
Adding some fun to learning, the App is expected to significantly improve staff engagement and boost performance. Deployment of training modules would also be quicker through the mobile platform.
A gamification factor is in-built, further encouraging active participation by staff through point scoring, quizzes, polls, and leaderboard competitions.
Data analytics from SmartUp usage will allow HLB greater insight into the learning journey of its employees, while allowing a targeted approach to knowledge and skill gaps requiring more focus and attention.
Hot on the heels of a refreshed Hong Leong Connect App for customers, SmartUp is the latest move in Hong Leong Bank's 'Digital at the Core' strategy. By investing in its people through innovative and digital means, the Bank looks to further enhance the overall experience of not only its customers, but also its employees.
Group Corporate Affairs & Public Relations
Hong Leong Bank Berhad
DID: 03-2081 8888 ext 61916
Email: capr@hongleong.com.my
For enquiries connect with us online or drop by your nearest Hong Leong Bank Branch.