Cards | HLB Connect | 16 July 2022-28 February 2023
Enjoy 0% interest instalment for 3 months
---


Just made an expensive purchase? Break it down into smaller
monthly instalments with our Flexi Payment plans!
Tenure
Flexi Payment Plan
Monthly Interest
3 months
0.00% p.a.
6 months
0.88% p.a.
12 months
3.18% p.a.
18 months
3.88% p.a.

Here's How
No additional documents required, and you can instantly ease your financial burden with
just a few simple clicks on HLB Connect.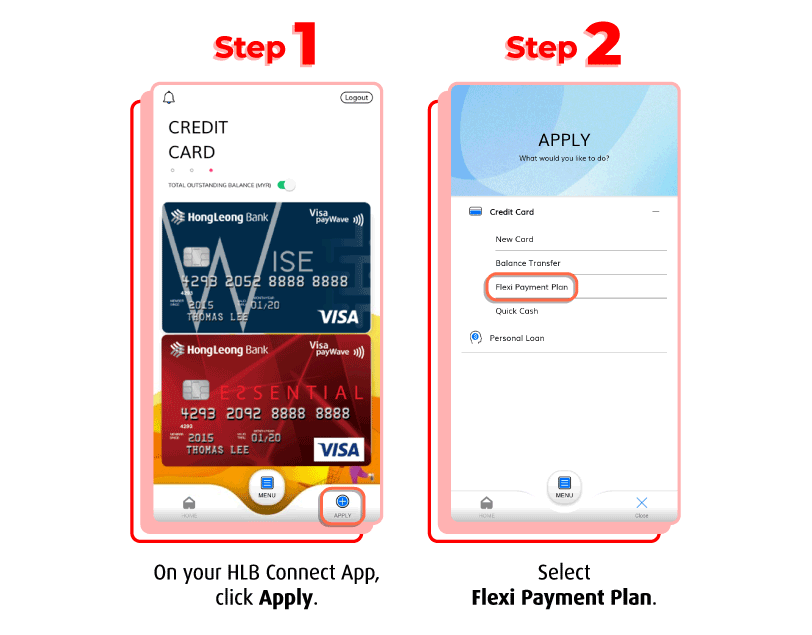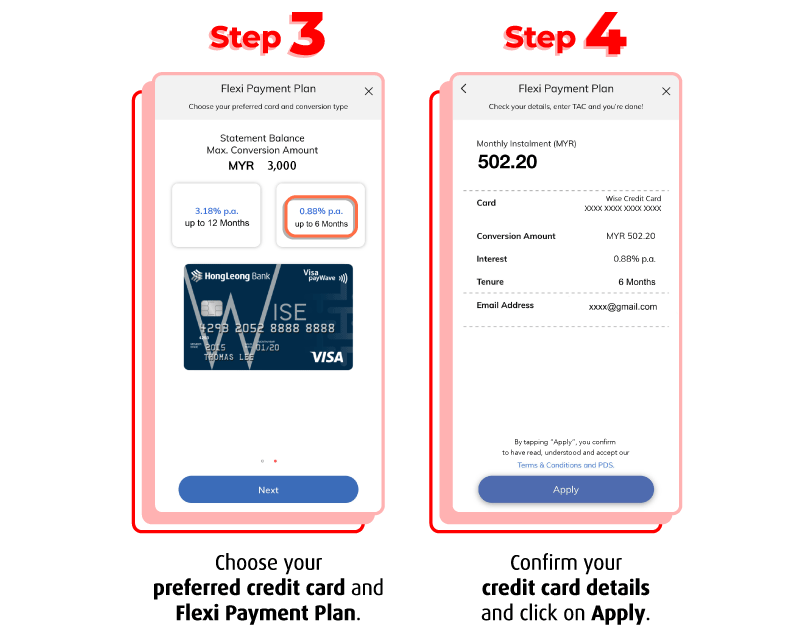 For enquiries, connect with us online or drop by your nearest Hong Leong Bank Branch.