Cards | 01 July 2020-30 September 2020
Wish upon an Apple to be its lucky owner! Spend at Guardian with HLB Debit Card and earn DOUBLE entries to win Apple gadgets!
---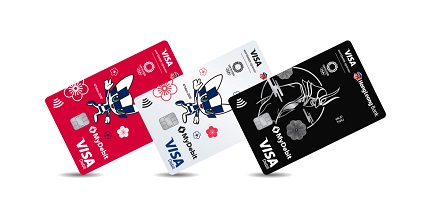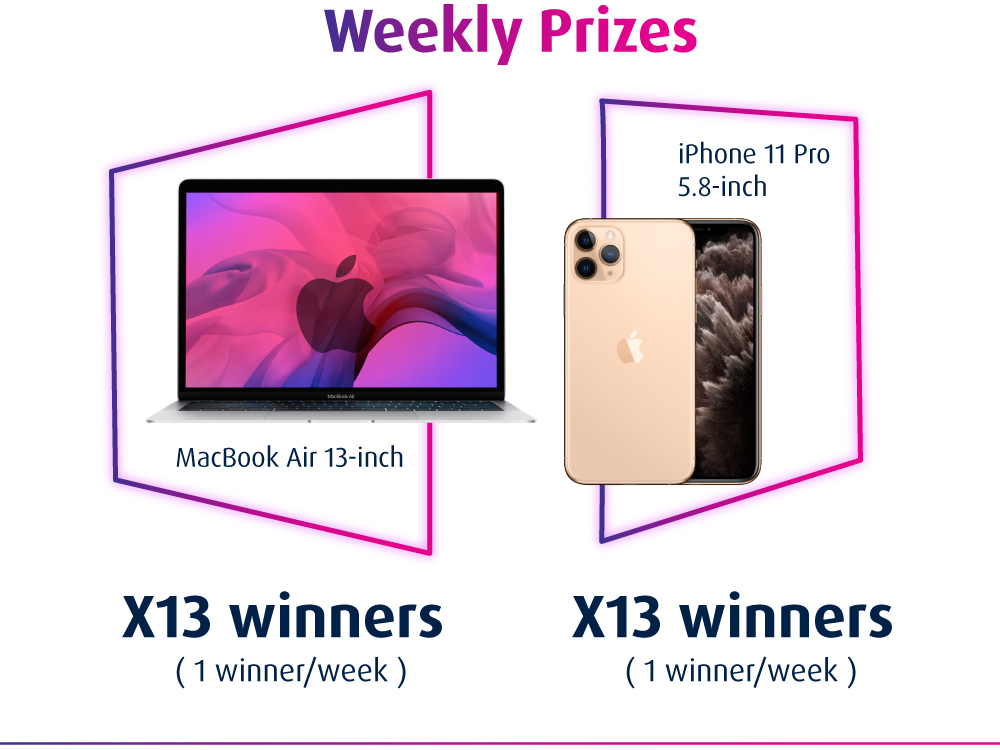 ---

No minimum spend is required. Earn double entries when you spend with HLB Debit Card
(1 entry when you spend with other Debit Cards).
Shop as many times as you like to increase your chances.
---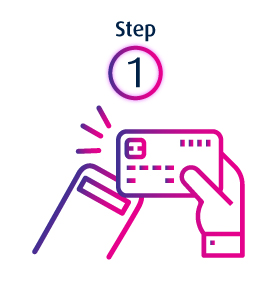 Spend with your HLB Debit Card at Guardian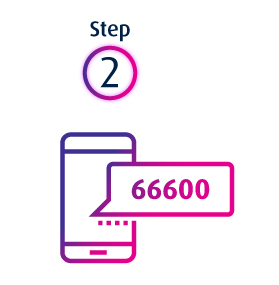 SMS in your entry to 66600
Type AP3<>6-digit approval code<>
card last 4-digit<>card expiry date
Example:

AP3 000123 1122 0921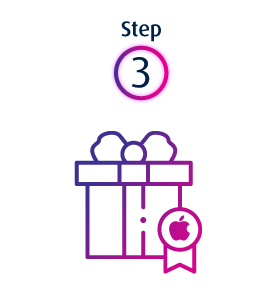 Stand to win the latest Apple gadget!
Note: The approval code above is the transaction code which can be found below the debit card number printed on the transaction slip.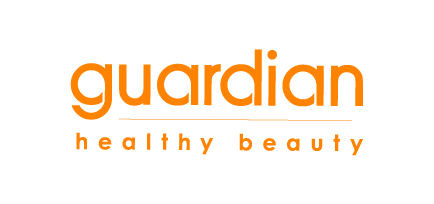 Terms and conditions apply. Pictures shown are for illustration purposes only.
Week

Winners

Week 1

1 – 7 July

Kwong Sui Ming
70XXXX XX XX37


Ng Chin Peng
87XXXX XX XX28

Week 2

8 – 14 July

Lim Hong Tian
82XXXX XX XX71


Teo Yee Ling
85XXXX XX XX28

Week 3

15 – 21 July

Nur Aliff Bin Mohd Nir
95XXXX XX XX73


Nur Najwa Binti Osman
96XXXX XX XX14

Week 4

22 – 28 July

Liew Kah Wei
79XXXX XX XX01


Lim Shair Ein
88XXXX XX XX14

Week 5

29 July – 4 August

Tan Szet Winnie
83XXXX-XX-XX20

Jeffery Ng Kah Weng
99XXXX-XX-XX61

Week 6

5 – 11 August

Lee Nyuk Chin
56XXX-XX-XX72

Tan Sia Fung
80XXX-XX-XX76

Week 7

12 – 18 August

Angelia Tan Chooi Koon
87XXX-XX-XX22

Nur Sahira Binti Mohd Jang
01XXX-XX-XX82

Week 8

19 – 25 August

Ng Chuan Yee
82XXX-XX-XX94

Yeoh Hai Yeoh
58XXX-XX-XX49

Week 9

26 August – 1 September

Chuah Beng Choo
55XXXX-XX-XX20

Nazrul Azraf Bin Naharin
83XXXX-XX-XX39

Week 10

2 – 8 September

Ngo Guey Chen
84XXXX-XX-XX98

Danny Ng Kok Aun
84XXXX-XX-XX41

Week 11

9 – 15 September

Azim Zakwan Bin Abdul Razak
93XXXX-XX-XX15

Nur Haszuwani Binti Zainal
96XXXX-XX-XX08

Week 12

16 – 22 September

Lum Ying Teng
93XXXX-XX-XX36

Nor Azreen Binti Ahmad
87XXXX-XX-XX22

Week 13

23 – 30 September

Mandy Yen Sook Leng
94XXXX-XX-XX92

Wong Inn Wei
71XXXX-XX-XX67
For enquiries, connect with us online or drop by your nearest Hong Leong Bank Branch.