Cards | 15 June 2020-26 July 2020
Stand to win RM12 worth of Shell fuel e-vouchers with your HLB Visa Debit Card.
---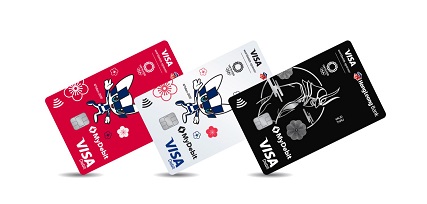 Terms and conditions: Payment must be made with Hong Leong Bank (HLB) Visa Debit Card issued in Malaysia. Promotion Period is from 15 June 2020 until 26 July 2020. Promotion is valid at participating Shell stations nationwide in Malaysia (Shell Station). To qualify for a chance to win the RM12 Shell Fuel e-voucher, HLB Visa Debit Cardholder is required to scan the QR code from the receipt to register for the first time and spend three (3) transactions of a minimum of RM40 via the same HLB Visa Debit Card. Shell Malaysia Trading Sdn Bhd (Company Registration No: 196501000279 (6087-M)) and Shell Timur Sdn Bhd (Company Registration No: 198401000783 (113304-H)) (collectively, referred to as 'Shell') terms and conditions available at https://www.shell.com.my/motorists/loyalty-and-payment/ganjaran-ekstra/_jcr_content/par/textimage.stream/1591010614153/758bbee2014d66450aed17f61e7085da5d926c06/ganjaran-ekstra-terms-and-conditions-eng.pdf. Offer is not exchangeable for cash, cheque, or in kind and/or used in conjunction with any other discounts, privileges, promotions, discount cards and loyalty points unless stated otherwise. Offer cannot be used in conjunction with any other discounts, privileges and promotions unless stated otherwise. Shell reserves the right to change the terms and conditions with prior notice. HLB makes no representation or warranty for product and service offered by Shell. Any changes, claims, losses or damages resulting from these offers should be referred directly to Shell. Pictures shown are for illustration purposes only.

For enquiries, connect with us online or drop by your nearest Hong Leong Bank Branch.