Cards | HLB Connect | 02 April 2021-30 June 2021
Enjoy amazing rewards when you apply for a new HLB Credit Card

---
Campaign Period: 2 April 2021 – 30 June 2021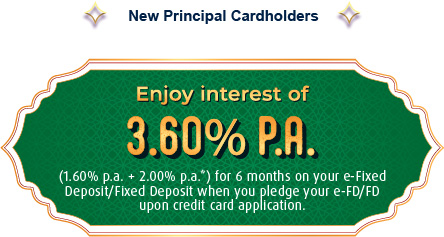 Note: e-FD/FD placement amount must be within RM2,000 to RM50,000. Maximum allocation of e-FD placement pool is RM31,500,000 and maximum allocation of FD placement pool is RM160,000,000
*e-FD/FD interest rate of 2.00% p.a. is applicable with RM200 monthly spend for 6 consecutive months and will be credited as interest cashback into your credit card account monthly.
---
---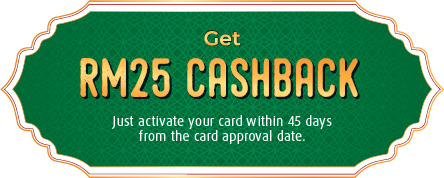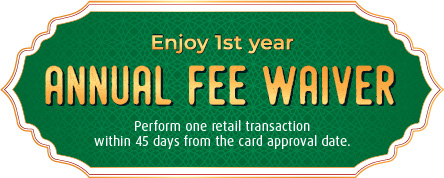 Campaign Period: 2 April 2021 – 30 June 2021
---
---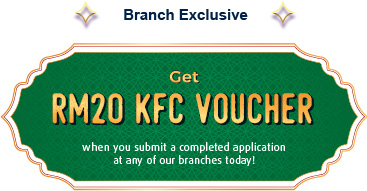 Vouchers are limited to the first 15,000 applications throughout the Campaign Period
Trolley bags are limited to the first 193 approved credit cards each month throughout the Campaign Period on a first come, first serve basis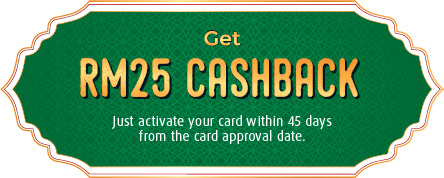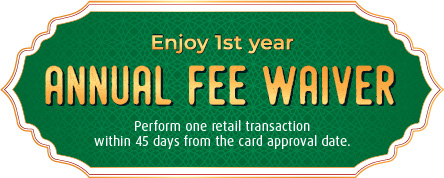 ---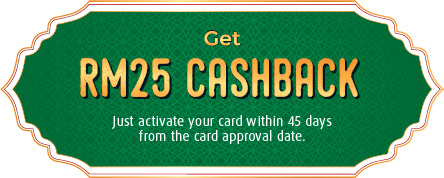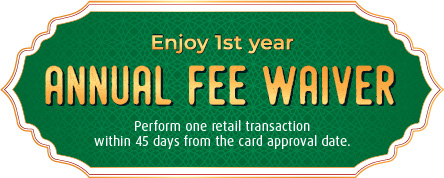 ---
---
Terms and Conditions apply. Pictures shown are for illustration purposes only.
Here's what you get if you pledge your FD with us, when you apply for a Credit Card!
For enquiries, connect with us online or drop by your nearest Hong Leong Bank Branch.