Connect | 01 February 2019-30 April 2019
Stand a chance to win up to RM6,000 cash when you reload your prepaid mobile via Connect Online and Connect App!
---

If you have not registered for Connect or downloaded the Connect App,
now is a great time to do so and explore some of its cool features!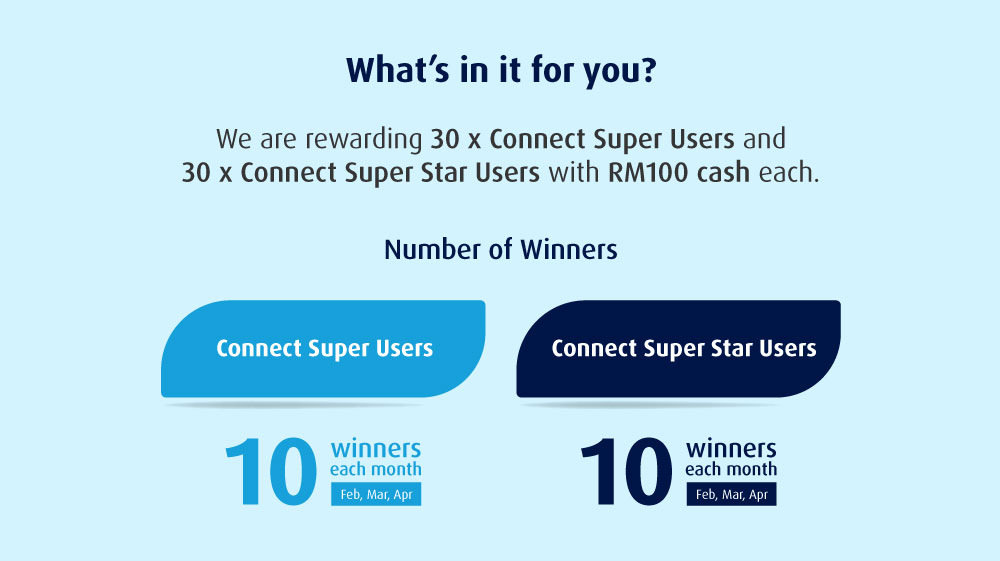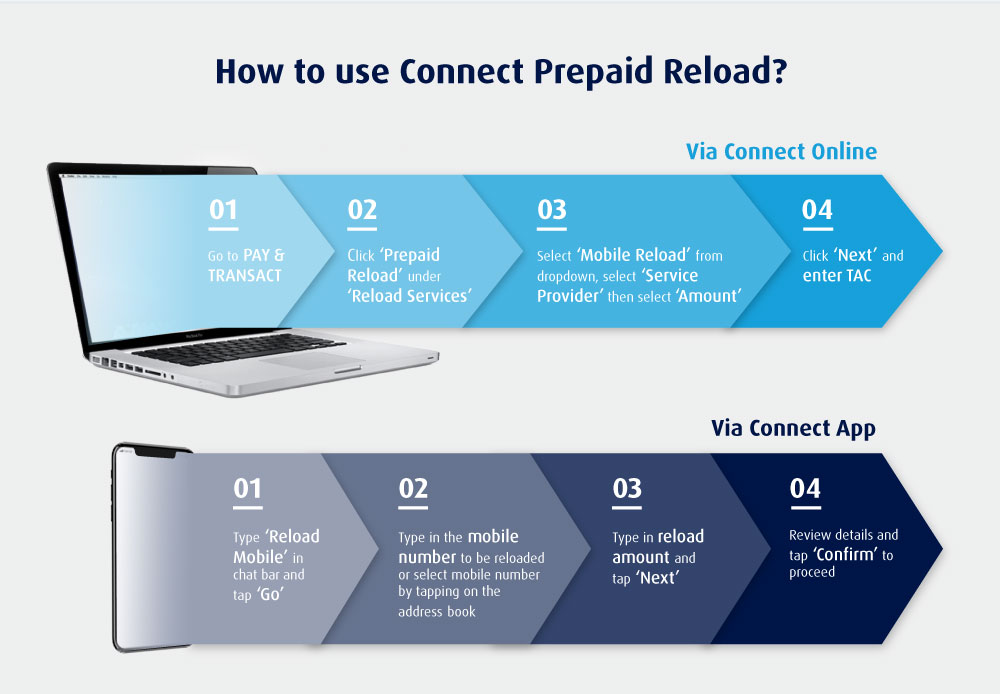 RM100 Cash Prize Winners
Connect Super Users
Connect Super Star Users
February
MOHAMMAD FAUZI BIN ABDUL LATIF
XXXXXX-XX-5337
KIRAN DEBNATH
XXXX3696
LOI DAO HOU
XXXXXX-XX-6385
BUI THI UT EM
XXXX1383
SIM MIAW TZE
XXXXXX-XX-5022
LYDIAWATY BINTI KHOSAINI
XXXXXX-XX-5532
GLADYS LEE YEE YEN
XXXXXX-XX-5014
MOHD HAFIZAN BIN IDERUS
XXXXXX-XX-5795
LAI TECK SIEW
XXXXXX-XX-6349
GALANG AGUSTIAN
XXXX2879
LEONG CHUEN SIUNG
XXXXXX-XX-5825
CHONG NYUK NEE
XXXXXX-XX-5684
LEONG WAN THONG
XXXXXX-XX-5683
FAROOQ AHMAD
XXXX1212
KUA JUCK KIANG
XXXXXX-XX-5053
SANGGUL SITOMPUL
XXXX5629
AZLIZA BINTI MOHD RAMLI
XXXXXX-XX-6446
FEDLIN BIN JINIS
XXXXXX-XX-5241
CHENG YEE LOON
XXXXXX-XX-5217
KONG SIEN TI
XXXXXX-XX-5291
---
Connect is an online and mobile banking service available for Hong Leong Bank & Hong Leong Islamic Bank customers.
To learn more about Hong Leong Connect, click here.
Not yet a Hong Leong Connect app user? It's not too late. Download now and start using it!
Terms & Conditions apply.
Picture shown is for illustration purpose only.
For enquiries, connect with us online or drop by your nearest Hong Leong Bank Branch.