HLB Connect | Deposit | 30 March 2022-31 March 2022
PayDay Bonanza for 2 days only. Enjoy extra bonus interest on 3 months eFD/eFD-i via HLB Connect
---

Enjoy up to 2.35%*p.a. when you place a new eFD/eFD-i for 3 months
with minimum RM10,000 on 30 March 2022 and 31 March 2022.

Tenure

Base Rate (A)

Bonus Interest/Profit (B)

Promotional Rate¹


(A+B)

3 months

2.15% p.a.

0.20% p.a.


2.35% p.a.

¹The additional 0.20% p.a. bonus interest/profit is applicable for customers who make a minimum eFD/eFD-i placement of RM10,000 and chooses "No" in the "Auto Renewal" option.


Follow these steps below to enjoy:


Log in to HLB Connect Online
or HLB Connect App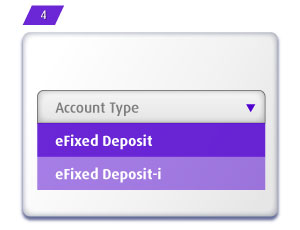 Under Account Type,
select 'eFixed Deposit'
or 'eFixed Deposit-i'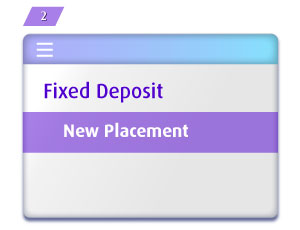 From the menu, under the Fixed
Deposit tab, select New Placement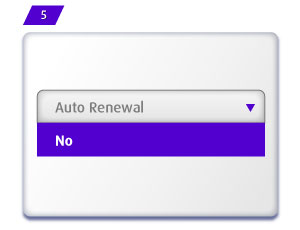 Select 'Auto Renewal = No' and
proceed to transfer funds
from your funding bank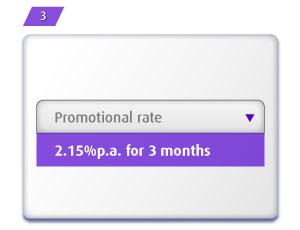 Choose the 3-months
promotional rate of 2.15%p.a.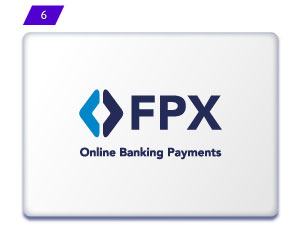 If you have selected other bank as your
funding bank, you will be redirected to
your funding bank's page to
complete your eFD/eFD-i placement

Not yet a HLB Connect user? Register now.

Terms and Conditions apply. The Promotion is applicable for New Funds only.

*Bonus Interest/Profit of 0.20% p.a. will be credited to customers who have successfully placed a 3-months eFD/eFD-i with Auto Renewal = No.
The principal amount and total interest/profit earned (including 0.20% p.a. bonus interest/profit) will be credited to the customers
nominated Current or Savings Account/Current or Savings Account-i (CASA/CASA-i) upon maturity.
Minimum eFD/eFD-i placement is RM10,000 and the maximum deposit amount per transaction via FPX transfer is RM200,000, subject to such prescribed
maximum amount/limit of transfer in the Customers' individual internet banking maintained with the relevant bank.
Member of PIDM. Protected by PIDM up to RM250,000 for each depositor.
For enquiries, connect with us online or drop by your nearest Hong Leong Bank Branch.