Investment | 06 April 2020-31 December 2020
Building IDEAs today for an IDEAL tomorrow.
---
Introducing the newly launched Hong Leong Global Multi Strategies Fund, its key features will supplement your wealth portfolio with benefits such as:
Diversification through globally focused strategies
Flexible asset allocation to take advantage of market cycles1
Monthly income distributions2
---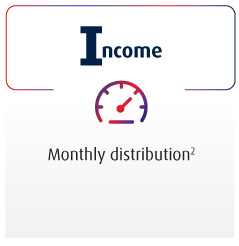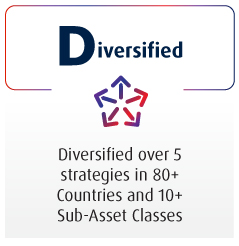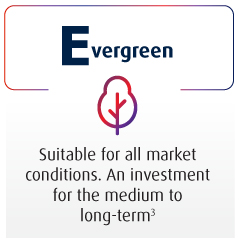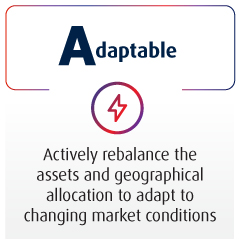 ---
Diversified over 5 strategies in 80+ Countries and 10+ Sub-Asset Classes
• Global Equity Strategy
• Global Income Strategy
• RM Liquidity Strategy
• Asian Equity Strategy
• Asian Income Strategy
---
Want to know more about this fund?

The Hong Leong Global Multi Strategies Fund is managed by Hong Leong Asset Management (HLAM).
1 Asset classes may perform differently over different points in a market cycle.
2 Regular income distribution will be declared on a monthly basis, subject to availability of income. Income distributed will be reinvested into additional Units unless Unit holders opt for distribution to be paid out.
3 3 to 5 years
Terms and conditions apply. Picture shown is for illustration purposes only.
DISCLAIMER: Investors are advised to read and understand the contents of the Hong Leong Global Multi Strategies Fund*'s Information Memorandum dated 20 March 2020 (the "HLGMSF IM") and the Product Highlights Sheet (the "PHS") before investing. The HLGMSF IM has been deposited and the PHS lodged with the Securities Commission Malaysia who takes no responsibility for the contents of the HLGMSF IM and the PHS. A copy of the HLGMSF IM can be obtained from any of Hong Leong Asset Management Bhd ("HLAM") offices, agents or authorised distributors. The PHS is also available and investors have the right to request for it. Investors should also consider the fees and charges involved before investing. Prices of units and distributions payable, if any, may go down or up and that past performance is not an indication of future performance. Where a distribution/unit split is declared, investors are advised that following the issue of additional unit/distribution, the NAV per unit will be reduced from cum-distribution NAV/pre-unit split NAV to ex-distribution NAV/post-unit split NAV. Where a unit split is declared, the value of your investment in Malaysian Ringgit will remain unchanged after the distribution of the additional units. Where unit trust loan financing is available, investors are advised to read and understand the contents of the unit trust loan financing risk disclosure statement before deciding to borrow to purchase units. Investors shall be aware of the specific risks for the Fund before investing: Third Party Managers' risk, Collective Investment Scheme risk, Counterparty risk, Currency risk, Liquidity risk, Country risk, Hedging risk and Concentration risk; specific risks relating to the collective investment schemes in which the Fund invests in are as follows: Equity risk, Credit risk and Interest Rate risk. Applications must be made on the Account Opening Form and Investment Application Form referred to and accompanying the HLGMSF IM. The Fund may not be suitable for all and if in doubt, investors shall seek independent advice. This material may be written in various other languages. Should there be any discrepancies or differences in the materials, the English version shall prevail in all respect.
*Please note that this wholesale fund is for Sophisticated Investors only.
For enquiries, connect with us online or drop by your nearest Hong Leong Bank Branch.