Loans | 01 October 2019-31 March 2020
Enjoy Interest Rebates up to 60% with Share Margin Financing.
---
Interest rebates subject to customers' Monthly Average Utilisation Rate.
Refer to table below.

Month 0* refers to Acceptance Date until end of the respective month.


Benefits of Hong Leong Bank Share Margin Financing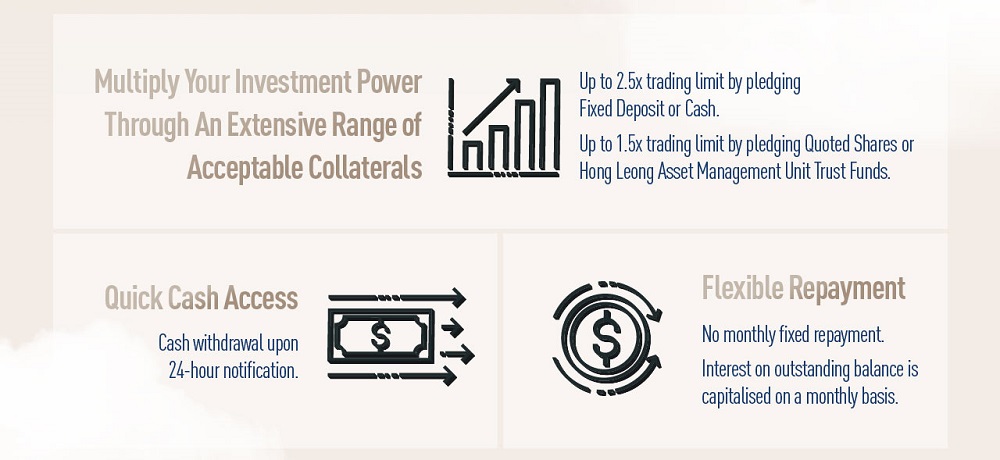 Terms and conditions apply.
To find out more about this promotion, kindly call our Share Margin Financing Centre at 1300 88 2588.

For enquiries connect with us online or drop by your nearest Hong Leong Bank Branch.