Personal Loan/Financing-i | HLB Connect | 09 September 2022-09 September 2022
9.9 One-Day Promo! Exclusive financing rate at 5.00% p.a. when you apply through HLB Connect Online Banking

---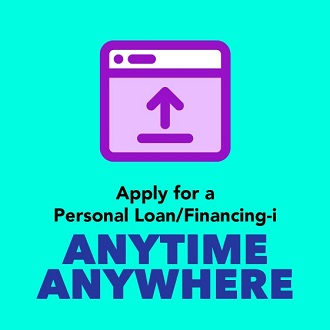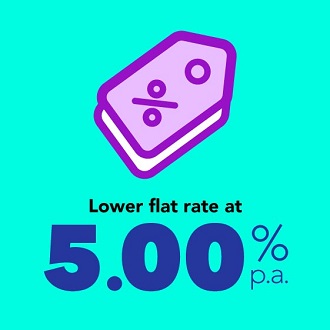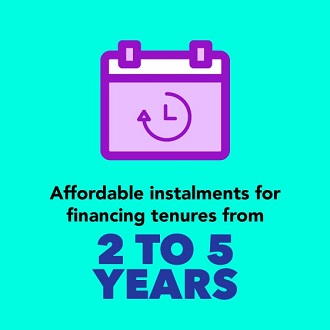 *Applicable for applications made through Connect Online Banking on 9 September 2022.
Interest/Profit Rate
Our rate is based on a flat rate basis
Facility Amount

Verified Monthly Income

Flat Interest/

Profit Rate

Facility Tenure

RM5,000 – RM250,000

(up to RM150,000 for Financing-i)

RM2,000 and above

5.00% p.a.

2 to 5 years
Note: The effective interest/profit rates vary as follows for loan/financing-i tenure from 2 to 5 years:
(i) Flat interest/profit rate 5.00% p.a.: Effective interest/profit rates vary from 9.15% p.a. to 9.32% p.a.
(ii) 0.50% of the facility amount will be deducted upon disbursement for stamp duty payable.

Illustration of Instalments
Assuming your total approved facility amount is RM5,000 with 5 years financing tenure at a flat interest/profit rate of 5.00% p.a.: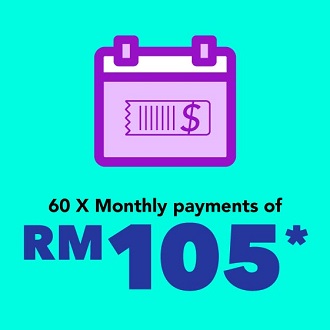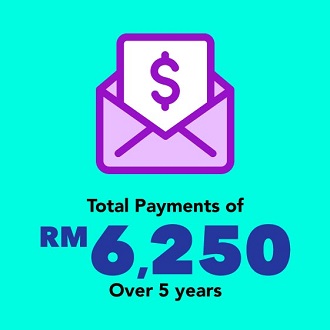 *Monthly instalment amount will be rounded up to the nearest RM5.
Any adjustment due to rounding will be reflected towards the end of the facility tenure.
Malaysian citizens aged between 21 and 60 years old

Minimum annual income of RM24,000
Minimum loan/financing amount is RM5,000
Maximum loan amount is RM250,000 (RM150,000 for Financing-i)
Exclusively for applications via Connect Online Banking on 9 September 2022 only
Applicant must hold at least 1 valid and active individual Hong Leong Bank Current/Savings Account or Hong Leong Islamic Bank Current/Savings Account-i (joint and corporate accounts are not eligible)
For enquiries, connect with us online or drop by your nearest Hong Leong Bank Branch.