With production and operational costs on the rise, businesses are now seeking ways to be more cost-efficient and exploring avenues that give significant savings while maintaining optimum productivity. You can now reduce electricity consumption and saving on energy bills by adopting the eco-friendly usage of solar panels.
Invest in solar power with HLB SME Solar Financing!
Cost Savings
Save on your company's electricity bills.
More details
Less details
Flexible Financing
100% flexible financing of up to RM1 million for 3 to 7 years tenure.

More details
Less details
Variety of Options
Complete installation services by our Solar Company Partners.

More details
Less details
Sustainable Energy
Save the environment by reducing your carbon footprint.

More details
Less details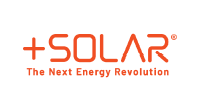 Plus Solar Systems Sdn Bhd

Plus Solar Systems is the nation's leading total clean energy solutions company. They believe in the Energy Trilogy - Energy Generation, Energy Efficiency and Energy Storage which firms our passion and goal towards providing clean energy solutions for a better future. To date, they have completed over 200MWp in solar photovoltaic (PV) system installation services all over Malaysia. Their clients include but are not limited to IKEA, Petronas, Sunway, Secret Recipe and PKT Logistics. On top of that, Plus Solar is the first solar company that provides AIoT solutions that enable business owners to source smart energy savings at the touch of their fingertips.

Solarvest Holdings Berhad

Solarvest specialises in full turnkey engineering, procurement, construction and commissioning (EPCC) services for solar photovoltaic (solar PV) systems. They also provide operations and maintenance services of solar PV systems with the integration of AIoT solutions. Solarvest has an established track record, having completed solar PV systems for Large Scale Solar Photovoltaic (LSSPV) plants as well as residential, commercial and industrial properties. They have now installed more than 300MWp solar projects across Malaysia and is now eyeing geographical expansion to SEA countries, as well as setting footprints in the APAC market.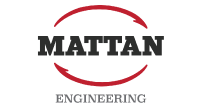 Mattan Engineering Sdn Bhd
Mattan is a consultant and system integrator with experience in designing and managing multi-disciplinary renewable energy (RE) projects, including solar, biogas and mini hydro. They offer a holistic one-stop solution covering Engineering, Procurement, Construction and Commissioning (EPCC), plus financial feasibility study for RE projects.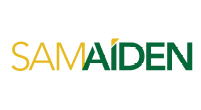 Samaiden Sdn Bhd
Samaiden is an Engineering, Procurement, Construction and Commissioning (EPCC) service provider for renewable energy (RE) projects that include solar photovoltaic systems and power plants. They aim to provide cleaner and more affordable solutions, allowing clients to reap RE benefits in a seamless manner from end-to-end. They also provide RE and environmental consulting services, plus operation and maintenance services.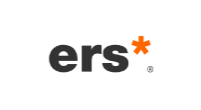 ERS Energy Sdn Bhd
ERS Energy has been providing individuals and businesses with professional solar PV solutions since 2009. We house over 180 professionally trained staff to ensure a smooth project cycle delivery, while speedily delivering projects time after time at a low cost, no matter its size. ERS Energy has installed over 2 million solar panels across Malaysia, Singapore, Indonesia, Vietnam and the Philippines with a total capacity of over 700MWp. ERS Energy remains amongst the most trusted solar Engineering, Procurement, Construction and Commissioning (EPCC) service providers in ASEAN, working alongside established names like Hong Leong Bank Berhad (HLBB) to add further value for its customers.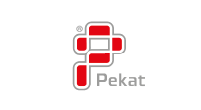 Pekat Solar Sdn Bhd
Pekat Solar is a certified solar photovoltaic service provider with the objective of helping customers prioritise and manage energy costs through a strategic energy management system. They offer cost-effective on-grid and off-grid solutions with services including design and development, monitoring and maintenance, government incentive application and liaising with authorities.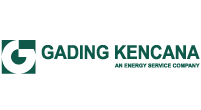 Gading Kencana Sdn Bhd
Gading Kencana is a renewable energy services company that was the first to innovate rooftop solar photovoltaic (PV) system using the "A-shape" found in traditional Malay house's roof to enhance the cooling effects of buildings in tropical climates. Their expertise in solar PV systems includes handling off-grid and on-grid installations, plus solar street lights, energy audit, energy management consulting, and electrical works and maintenance.
Sole Proprietorship, Partnership, Limited Liability Partnership, Private Limited Company (Sdn Bhd) that are classified as SME under Bank Negara Malaysia definition.
Business has been in operation for ≥ 3 years or key person has experience in the same business for ≥ 3 years.
Annual Sales turnover of RM500,000 and above.
Note: Subject to the credit assessment and final approved financing granted is up to the Bank's discretion
1. What is HLB SME Solar Financing?
It is a financing package to assist Malaysian SMEs for Solar Photovoltaic (PV) system installation on business premises' rooftops that will help in reducing the electricity bills by using solar energy as an alternative source of energy.
2. Does the Bank match-make the Service Providers to me or can I choose my preferred Service Provider?
We aim to provide you a smooth and easy financing process. For your convenience, you can choose your preferred Service Providers from a range of our experienced Solar Company Partners that has been approved by SEDA and / or Suruhanjaya Tenaga.
3. What if I plan to install the system myself? Can the Bank provide financing under this programme?
You will need to choose one of the Bank's selected Service Providers to be eligible under this programme.
4. My warehouse is in Pahang but I noticed there are no service providers nearby. Can I still apply and which service provider will entertain my query?
You may contact any of the Service Providers listed on HLB website as they cater to all customers in Malaysia.
5. I do not know how many solar panels to install. Will I need to pay for an initial assessment?
No, there is no charges for initial assessment. The quotation for solar panels is usually based on your electricity bills (preferably for the past six months) of the business premise where you intend to install the solar panels. As such, providing the address of the physical premises (shop-lot / factory / warehouse) is sufficient for the initial assessment.
6. How much can I save by putting solar panels on my rooftop?
There is no "one-size-fits-all" solution or cost savings. The final cost savings is dependent on several factors such as the tariff your property is billed under (either commercial tariffs or industrial tariffs), the size of your roof space and technical or regulatory limitations.
Typically, the cost savings would be at a minimum of 20% of the monthly energy consumption. However, if you are eligible for other incentives offered by the government, your total cost savings could be more.
7. How much does the solar panel cost?
In general, a typical shop lot would require an estimated size of 1,605 square feet of solar panels (at 30 kW of power capacity). This will roughly cost RM100,000. Please note that the actual cost may vary depending on actual roof space, tariff type, technical or regulatory limitations.