When you think about your retirement, what do you imagine?
Travelling? Picking up a new hobby? Whatever it may be, you're gonna need a plan to get there. Read on to get started.

Step 1: How To Make An Estimate

If you already have a monthly budget, good for you! You've just made your life easier - even a loose budget will do. If not, you should consider starting one. To project future income needs, the first place to look is at your current spending. Now, grab a pen and paper or use a spreadsheet. Draw a table with 2 columns.
In the first column, list down your current monthly expenses. In the second column, enter your best estimate of how much each of those expenses cost. See the example below.
| Expense Items | Amount (RM) |
| --- | --- |
| 1. Housing | RM2000 |
| 2. Transportation | RM3000 |
| TOTAL MONTHLY EXPENSES: | RM5000 |
| TOTAL YEARLY EXPENSES: | RM60,000 |
Now, take some time to think about each of your expenses. Will they stay the same, grow or disappear? Maybe by the time you retire, you'll have paid off your housing loan. Your transportation costs will decrease too since you won't have the expense of travelling to work.
Add on possible new expenses like travelling, golf, or redecorating the house; basically, anything that you may want to spend your money on post-retirement.
Finally, add all your future expenses to get a rough idea of your future monthly spending needs, then multiply it by 12 to get your yearly income needs. Compare that figure to your current income to know how much income you should aim to replace in retirement.
Step 2: Other Common Ballpark Methods
If the exercise in Step 1 seems daunting to you, perhaps you could consider using a ballpark method of calculating how much you'll need to retire.
However, be warned that using a ballpark method is not as accurate because it's a blanket solution to a problem with so many variables and unknowns.
But at least it's a start and it's better than nothing.
One of the most common methods is to aim to have between 60% - 80% of your current annual income. For example if Wendy's annual income is RM60,000, then her retirement income should be between RM36,000 – RM48,000 annually (60% - 80% of annual income)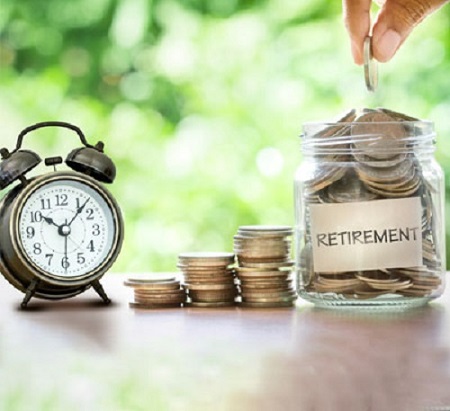 Step 3: Retirement Age & Life Expectancy
Retirement Age: Usually 60 but some people opt to extend their working years. It's really up to you to decide.
Life Expectancy: This is where you estimate the number of years you will live in retirement. Consider your lifestyle habits, health, and family history, for example, the ages that your parents or grandparents passed away at. All these things will give you a sense of your own lifespan.
Retirement Years: Taking Wendy as an example. Let's assume that she plans to retire at the age of 60, and expects to live until the age of 80. Her estimated retirement years are 20 (Life Expectancy – Retirement Age).
With an estimated annual retirement income of between RM36,000 – RM48,000, she should aim to have retirement funds between RM720,000 – RM960,000 (Estimated Annual Retirement Income x Retirement Years).
Step 4: Start Planning & Revisit Regularly
Now that you have a rough estimate of how much retirement money you'll need, you can start planning or taking steps to build your funds and work towards your retirement goals. Yes, at first glance the figure may seem out of your reach but don't be discouraged by it. The sooner you start planning, the better.
An investment cum protection plan or parking your savings in fixed deposits are just a couple of ways that you could consider when planning to grow your retirement funds. Remember that your life situation and circumstances change over time. Your retirement needs will change too. That's why it's important to revisit your retirement plans regularly and make adjustments in accordance with those changes.
---
Disclaimer: This content is for informational purposes and use only. It does not constitute and is not intended as financial or investment advice. You are encouraged to consult with competent accounting, financial or investment professionals based on your specific circumstances and needs before making any financial or investment decisions. We do not make any warranties as to accuracy or completeness of this information, do not endorse any third-party companies, products, or services described here, and take no liability for your use of this information. Figures and pictures, where used, are for illustration and explanation purposes only.
You may also be interested in
For enquiries, connect with us online or drop by your nearest Hong Leong Bank Branch.