Renaming of Hong Leong PowerSME Current Account/-i to HLB PrimeBiz Current Account/-i

Kuala Lumpur, 8 September 2021
Dear Valued Customer,
Effective 9 September 2021, your existing Hong Leong PowerSME Current Account/-i will be renamed to HLB PrimeBiz Current Account/-i. The new name will be reflected in your next current account/-i statement.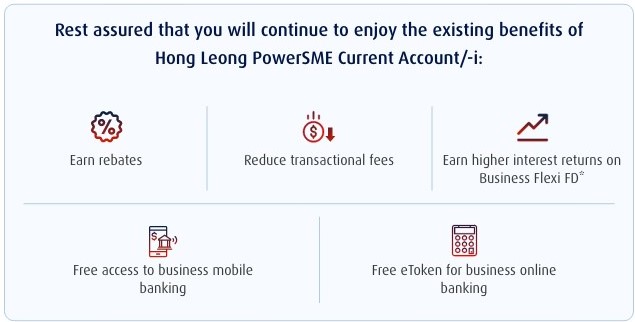 *Not applicable to Hong Leong PowerSME Current Account-i/ HLB PrimeBiz Current Account-i.

You do not need to perform any action for this account renaming.
Thank you for your continuous support.


Member of PIDM. Protected by PIDM up to RM250,000 for each depositor.
For enquiries connect with us online or drop by your nearest Hong Leong Bank Branch.