Revision of Credit Card Paper Statement Fee effective 1 February 2024
Kuala Lumpur, 31 Oct 2023
Dear Valued Customer,

Effective 1 February 2024, the fee for monthly credit card paper statements will be revised from RM1.00 to RM2.00.


Let's embark on a greener environment together. We'd like to encourage you to switch to e-Statement for faster and more secure access. You can access your e-Statement (up to 24 months) at zero fees on HLB Connect.


Go to HLB Connect Online and follow the steps below to make the switch to e-Statement: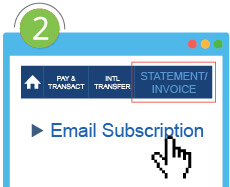 Go to STATEMENT/INVOICE > Email Subscription > Statement Subscription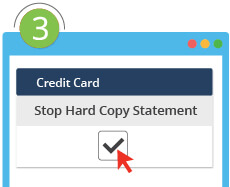 Tick Stop Hard Copy Statement on your card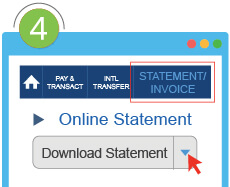 Go to STATEMENT/INVOICE > Select Online Statement > Download Statement
You will be automatically exempted from the paper statement fee if you are aged 60 and above. If you have special needs and circumstances that require exemption, please call us at 03 7626 8899 or visit our branch.