Strong Growth for HLB's Digital Banking Platforms, Driven by Customer-Centricity and Community Empowerment

Strong Growth for HLB's Digital Banking Platforms, Driven by Customer-Centricity and Community Empowerment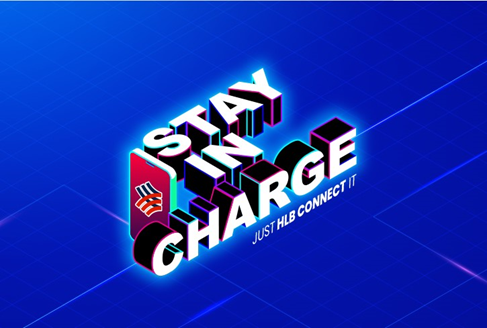 Kuala Lumpur, 6th June 2023 – In conjunction with its annual HLB Connect Day to mark the new financial year and reward the Bank's customers for using its digital banking platforms, Hong Leong Bank ("HLB" or the "Bank") shared its significant annual growth for the Bank's digital banking platforms, underscoring its commitment to providing customers with digital services and experiences that empower them to stay fully in charge of their lives.
As of May 2023, the HLB Connect App has seen a 22% year-on-year ("YoY") growth in user base, whereby the volume and value of financial transactions conducted through the app increased by 26%and 39% respectively.
Kevin Lam, Group Managing Director and CEO of HLB, reflected on these encouraging results, emphasizing that the growth seen on the HLB Connect digital platforms is a testament to the Bank's brand promise of "Built Around You", where the Bank focuses on the evolving needs of customers and the communities not only by simplifying banking through digital innovation but also complementing their lifestyles and life cycles.
"Expanding our customer base and usage on our digital banking platforms goes beyond building a sophisticated banking app. It starts with having a deep understanding of our customers and the communities we serve, by listening to them and being on the ground to observe how they interact with banking and digital tools."
"Take wealth management as an example. We want to make wealth management simple and accessible to all customers by empowering them to achieve their personal financial goals. To this end, we recently introduced a wealth management tool within HLB Connect which allows customers to effectively self-manage their financial resources with access to real-time market insights, track investments, and make informed decisions anytime, anywhere," said Lam.
Another example of how the Bank has reimagined its offerings to expand its digital base came from insights of what parents look for when it comes to savings accounts for their children.
"We were able to grow our 3-in-1 Junior Account users by a remarkable 127.6% YoY, which also led to the growth of our HLB Connect mobile app users because we reimagined and innovated our offerings to cater to parents of a digital native generation. The account comes with a savings account, fixed deposit and debit card facilities, as well as the HLB Pocket Connect App, Malaysia's first hyper-personalized, interactive digital banking app designed for young savers, and integrates money management, financial literacy, and environmental awareness into an accessible, lifestyle-based ecosystem."
Echoing the need to actively engage with customers and communities in order to build an eco-system of robust digital banking users from the ground up, Andrew Jong, the Managing Director of Personal Financial Services of HLB shared the immense value of having the Bank on the ground to assist customers and communities, especially in underserved areas to adopt digital banking.
"During the implementation of our initiative to transform Sekinchan into a Cashless Kampung, we noticed that while the microbusiness ("MSME") community understood the importance of having cashless payment options, they were concerned over their ability to handle the necessary digital tools. To help them transition with ease, we deployed our team to engage and listen to their challenges and help them use our cashless payment solutions with confidence."
"Since then, we have taken progressive steps to build out different digital capabilities for MSMEs, as well as other non-urban communities which have expressed interest to adopt a more digital lifestyle. For MSMEs, we have rolled out the BizBuddy merchant app which enables them to receive payments via DuitNow, WeChat Pay QR Code and cross-border QR payments from Singapore, Thailand and Indonesia travellers. Our Tap On Phone solution, allows small business owners to turn their NFC-enabled Android smartphones into their payment terminal," shared Jong.
The Bank also encourages its customers to provide feedback and suggestions on new features for the HLB Connect App through its "Designed By You" platform. This customer-centric approach ensures that customer feedback is heard, and enables the Bank to not only develop offerings that cater to real-world needs and challenges but also to always look at designing experiences from the customer's perspective. For instance, taking into account that customers want immediate access to block their accounts in the instance when they suspect they have fallen prey to scams, the Bank has placed the Emergency Lock feature visibly at the login screen of HLB Connect, helping customers take the necessary action faster.
"Customer-centricity is not just a buzzword; it is the foundation of our approach to innovation and growth. Our success as a bank lies in our ability to build offerings that truly meet the needs and desires of our customers. It is not enough to simply offer what we want to sell; we must listen to our customers, understand their preferences, and tailor our offerings accordingly. By putting the customer at the center of everything we do, we can create meaningful solutions that address their pain points, enhance their financial lives and help them stay in charge," added Lam.
HLB Connect Day 2023 falls on 7 July and to reward our customers for embracing the digital banking lifestyle, HLB will have special offers throughout the whole month of July including over RM1 million in cashback, rewards, and exclusive rates. Customers who sign up for the HLB Wallet, the Bank's newly launched multi-currency eWallet, will have a chance to win more than RM500,000 in cashback. Additionally, eligible transactions conducted through the HLB Connect app qualify for over RM300,000 in cashback.
For more information, please visit: http://www.hlb.com.my/hlbconnectit