HLBVN Launches Personal Insurance Solutions in Partnership with Chubb Life Vietnam

HLBVN Launches Personal Insurance Solutions in Partnership with Chubb Life Vietnam

Hong Leong Bank Vietnam Expands its Customer Solutions Offerings by Launching Easily-Accessible Life Insurance Products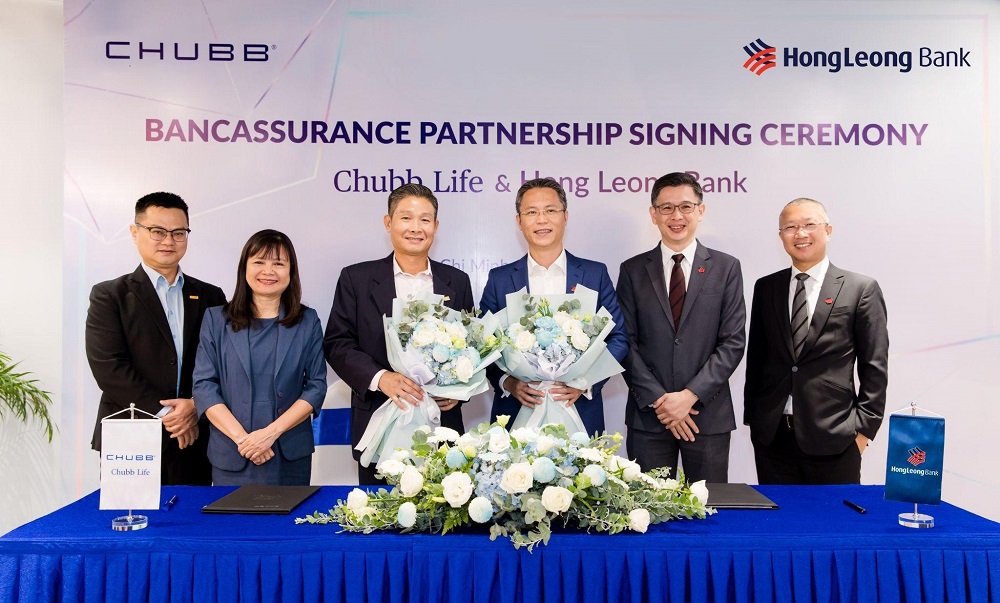 From Left: Nguyen Vo Thien Nhan, Deputy Country President, Chubb Life Vietnam; Duong Thuy Hong, Permanent Deputy Country President, Chubb Life Vietnam; Nguyen Hong Son, Country President, Chubb Life Vietnam; Duong Duc Hung, General Director, Hong Leong Bank Vietnam; Yam Yew Kit, Head of Personal Financial Services, Hong Leong Bank Vietnam; Barry Do, Head of Digital Banking and Marketing, Hong Leong Bank Vietnam


Ho Chi Minh City, 13 June 2023 - In the Bank's efforts to promote financial inclusivity and improve the lives of the community with comprehensive, value-adding financial products, Hong Leong Bank Vietnam ("HLBVN" or the "Bank") has started providing its first range of life insurance solutions, in partnership with Chubb Life Vietnam.
The launch is timely as more Vietnamese seek to get life insurance solutions, driven by the growing awareness of the benefits of insurance and increasing disposable income for investment and protection of their future. This has made Vietnam a key life insurance market in Asia, with almost 14 million contracts signed by 2022 and a premium growth of 12% compared to 2021.
According to Duong Duc Hung, General Director of HLBVN, "We are committed to catering to our customers' needs by providing a range of wealth management and preservation tools that not only protects our customers, but also makes their money work harder for them. This suite of personal insurance solutions will equip customers with comprehensive, holistic protection packages and provide opportunities for customers to diversify their wealth preservation and risk management portfolios.
We are also honored to embark on this partnership with Chubb Life Vietnam to provide our first range of life insurance products to customers in Vietnam. Chubb Life is renowned worldwide for its high-quality products and packages, good value for money, excellent service, and strong stability, which are promises that we look to deliver with all our products. With more life insurance products in the pipeline, we believe this is the start of a strong, strategic partnership that will add value to our customers."
Yam Yew Kit, Head of Personal Financial Services of HLBVN, emphasised that the new life insurance solutions are designed to be compatible with customers' lifestyles and cater to customers' specific needs. "Life insurance has become increasingly popular in Vietnam, as the public becomes more aware of the importance of protecting themselves and their families. We believe that every customer deserves access to a comprehensive suite of financial tools that ensures financial protection for themselves and their next of kin.
As a bank that is "Built Around You", we are proud to be able to offer more wealth preservation packages so our customers are protected and have peace of mind when an emergency arises. Offering life insurance packages is our first step forward in expanding our product portfolio to meet the diverse needs of our customers, and we aim to continue doing so as the Bank grows and expands."
HLBVN will be offering Premier Choice Universal Life and Premier Youth Universal Life insurance packages. These products are the first in a line-up of many more packages that will be launched in the near future. For more information, please visit https://www.hlbank.com.vn/en/personal-banking/home.html