Lisa Surihani and Alif Satar Named HLB's Brand Ambassadors

Lisa Surihani and Alif Satar Named HLB's Brand Ambassadors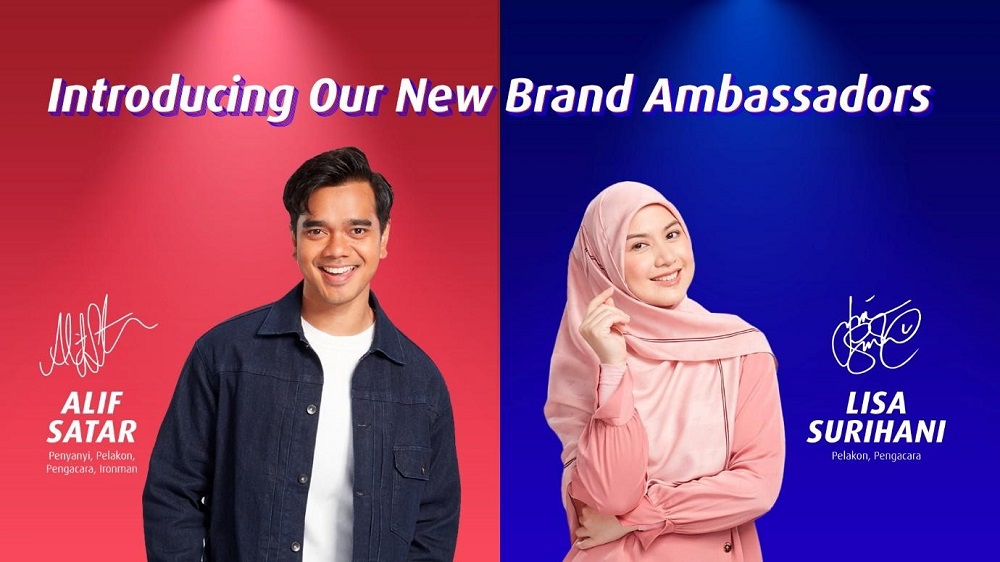 Kuala Lumpur, 12 April 2023 - Hong Leong Bank and Hong Leong Islamic Bank ("HLB" or the "Bank") have revealed Lisa Surihani and Alif Satar as the Bank's new brand ambassadors at a Meet & Greet session with customers and members of the media at Sofitel, Kuala Lumpur this evening. The duo will be the faces of the bank's various campaigns and initiatives, representing the bank's values and ethos to customers across all segments. This exciting collaboration aims to establish a deeper connection between the Bank and customers, helping to elevate the bank's profile and reinforce its commitment to providing financial services and products that are built around customers' needs and preferences.
Lisa Surihani is a well-known, award-winning Malaysian actress who has starred in many popular films and TV shows. She is also an advocate for various social causes, and is passionate about giving back to society through her charity work.
Alif Satar, on the other hand, is a popular Malaysian singer, TV host and actor who has won numerous awards and has a massive following on social media. He is an entrepreneur and a philanthropist who is actively involved in various community initiatives. He is also an "Ironman", and consistently trains for future triathlons, a testament to his passion for staying healthy.
Commenting on the appointment, Zalman Zainal, Chief Marketing and Communication Officer of HLB said, "We are pleased to welcome Lisa Surihani and Alif Satar to the HLB family. As brand ambassadors, they will help us connect with our customers and the wider community, and promote our products and services in a meaningful way. As authentic, self-made entrepreneurs who strive to give back to the community, they also reflect the Bank's community-centric ethos, as we continue to provide financial products, services, and solutions to customers to meet their financial needs and aspirations. We truly believe that they will fully embody and represent the HLB values and present them to a wider audience."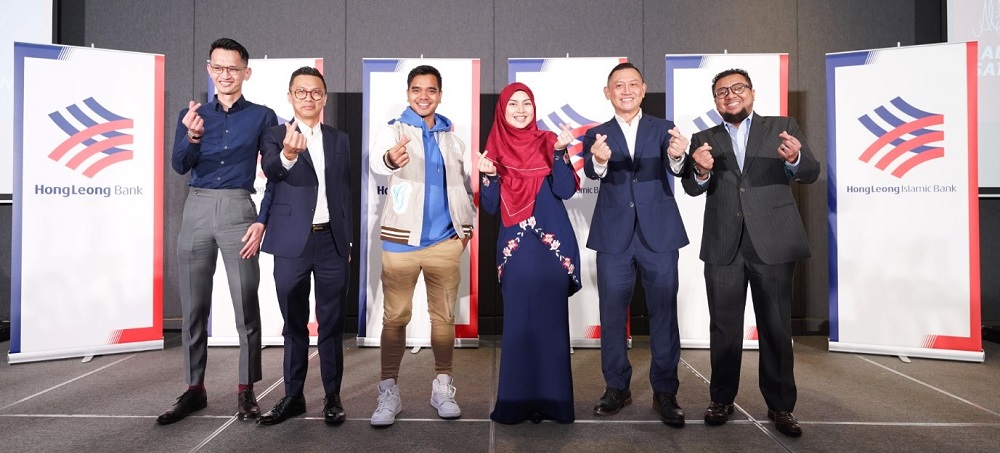 From Left to Right: Ken Cheah, Acting Head – Regional Wealth Management, HLB; Andrew Jong, Managing Director - Personal Financial Services, HLB; Alif Satar; Lisa Surihani; Zalman Zainal - Chief Marketing & Communication Officer, HLB; Syed Idham Fariz Bin Syed Shiek - Head of Operations, HLISB.

The newly appointed ambassadors also expressed their excitement about working with HLB. Lisa Surihani said, "I'm impressed with HLB's commitment in empowering Malaysians to achieve their financial goals by making banking simple and seamless, especially through their digital banking platform and inclusion initiatives. As a mother with young children, I appreciate the resources on financial literacy and environmental conservation that HLB has put together on their website that I can use to teach my children the importance of money management and protecting our planet. I look forward to being part of this journey with HLB to help more people, especially young families, manage their finances and build a strong foundation for their children."
Alif Satar also added, "As someone who has experienced first-hand the importance of financial literacy and entrepreneurship, I am excited to represent HLB in their continuous efforts to make financial products and services accessible to everyone. Easy access to these products and services is crucial in helping people achieve financial freedom and improve their quality of life, and financial literacy empowers people to take control of their financial future. By putting the customer's needs first, HLB can help many more people improve their livelihoods and achieve their financial goals."
In conjunction with the upcoming Raya celebration, the Bank has also released a Raya-themed campaign video called "Gaya Raya Kita" which features young children sharing their precious memories of celebrating Raya with their loved ones, family pets and even livestock kept by their grandparents. They also shared how they spent their duit Raya: by buying toys and clothes while keeping the balance in a savings account.
To watch the video, please visit: https://www.youtube.com/watch?v=r5LZ3FXmjaM, while for more information about the Bank's Raya promotion, please visit: https://www.hlb.com.my/en/personal-banking/home.html