Personalised Bank Statements, AI Mobile Apps and Metaverse Banking Won the Day at Hong Leong Bank's "Can You Hack It 2022" Hackathon
Personalised Bank Statements, AI Mobile Apps and Metaverse Banking Won the Day at Hong Leong Bank's "Can You Hack It 2022" Hackathon
With this edition's theme of "Re-imagine Banking Through Hyper-personalisation and The Metaverse", this Hackathon becomes the first in Malaysia to explore this technology disruption for potential use cases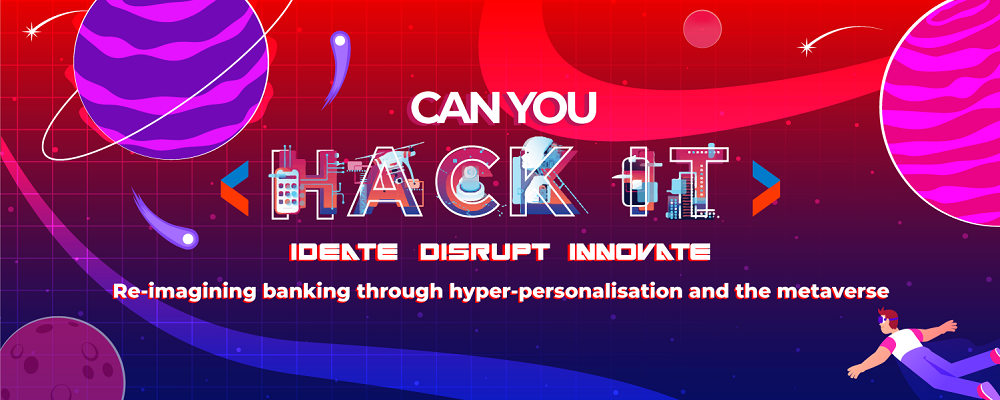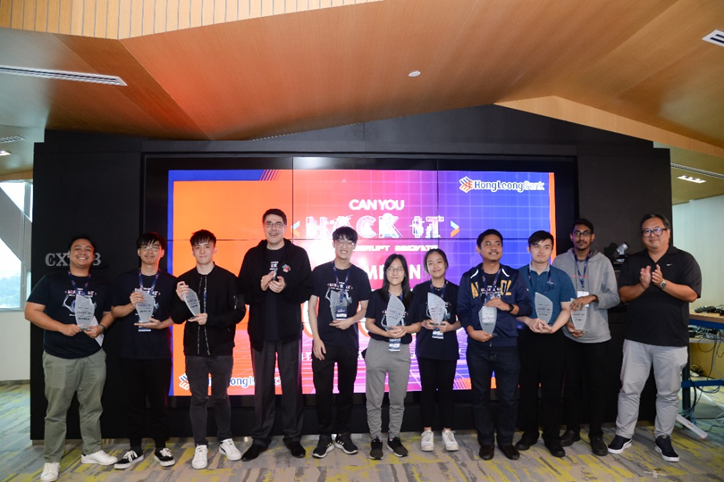 Kuala Lumpur, 11 November 2022 – Hong Leong Bank ("HLB" or "the Bank") "Can You Hack It 2022" hackathon returned with a bang, providing the opportunity for technology enthusiasts, developers, digital creators and start-ups to showcase their innovative ideas and solutions. Participants were given the task to reimagine the banking experience for customers through hyper-personalisation and The Metaverse.
According to Domenic Fuda, Group Managing Director and Chief Executive Officer of HLB, the Bank is always looking forward to new digital technology that aligns with the Bank's Digital At The Core ethos, using innovative ways to deliver personalised products and services that are centred around the customer's needs and wants.
"As a digital-obsessed bank, we are always looking to stay on top of trends and be ready to cater to our customer's ever-evolving needs and demands in today's digital economy. Metaverse will drive the next disruption in the banking and financial services industry, with strong potential of creating a highly immersive virtual user experience where customers can access banking services from the comfort of their own homes, including virtually visiting our branches for financial advisory. We felt inspired seeing the ideas proposed by the participants, especially on how we as a bank could provide a differentiated and value-added experience for customers not only in the current digital space but in the future as well," added Fuda.
While the cash prize of RM 10,000 was a great incentive, there was a lot more up for grabs – such as employment and collaboration offers from HLB, and exposure to organizations like Cradle, MRANTI, MBAN, and MDEC. After thorough deliberation by the Grand Final judges, which included the Bank's senior management and long-standing partners MDEC, MRANTI, MBAN, Cradle and Pentas.io, Team 'TryHards' came out top with their innovative idea of making bank statements fun and personalised for customers.
Runner-ups Team 'Ivy' pitched a mobile app that harnesses the power of psychology and AI to create hyper-personalised experiences that help customers achieve their micro financial goals, while Team 'UniVRse' went the futuristic route, proposing a lifestyle-oriented banking experience set in the Metaverse. The runner-ups walked away with RM 5000 and RM 2500 cash respectively.
The remaining 9 finalists received consolation prizes of RM500 cash for their interesting ideas and efforts. In addition, ten teams won RM500 in cash in the special award categories, such as Best Finalist Presenter and Best Prototype Demo.
HLB's Chief Digital and Innovation Officer Shailesh Grover said, "Over the past 2 years, the Hackathon was held virtually and to have it in person again raised the engagement level and brought the type of excitement that makes such events worthwhile. For this year, we challenged our participants to dispel the myth of the Metaverse and make sense of the new reality as it unfolds by creating immersive, engaging, collaborative and personalised experiences in the Metaverse for our customers - both individuals and corporations".
Shailesh added that the next steps after the Hackathon is always crucial as the Bank looks forward to implementing their solutions. "Our internal teams will be working in collaboration with the winners to refine and improve their projects in order to unlock the potential that these technologies have to offer. We also aim to create real value for our customers using these projects, and hope that they ultimately deliver experiences and journeys that are unique, immersive and personalised at all touch points".