Give Your Kids a Brighter Future
Being able to manage money and make smart financial decisions is an essential skill to have as an adult. However, many of us lack knowledge when it comes to smart money management. The key is to start forming good money habits from a young age. As parents, teaching your kid about the value of money and how to manage money can seem like an overwhelming task. It is likely that some of these questions have crossed your mind at some point.
When is the right age to start?
How do you teach your kids about money?
Should you give them an allowance?
Is opening a bank account a good idea?
If so, should it be a savings account or fixed deposit account?
Feeling a little uncertain about teaching your kids about money is entirely normal, something that all parents go through because as parents we want to give our kids the best in life. With this in mind, we've put together some tips on how to approach the subject and we've broken it down into stages according to age. You can use this as a reference point and share it with other parents out there too.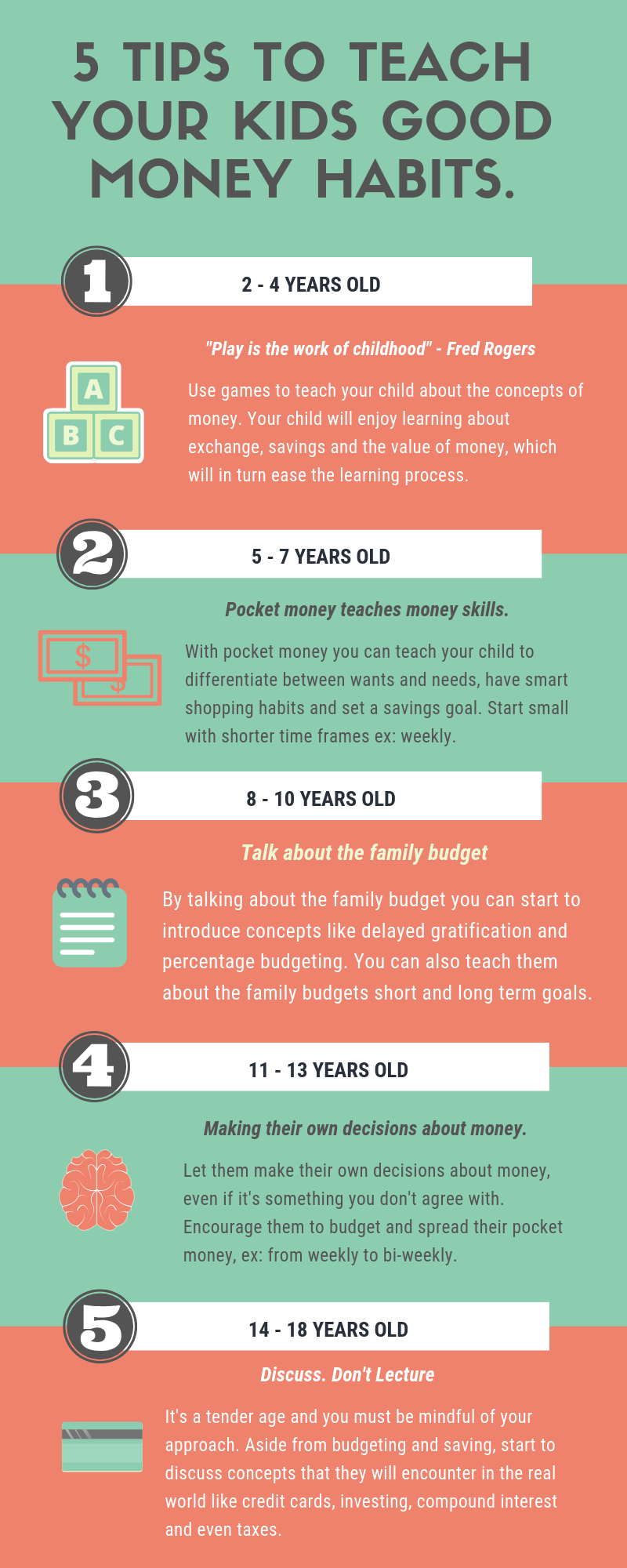 ---
Disclaimer: This content is for informational purposes and use only. It does not constitute and is not intended as financial or investment advice. You are encouraged to consult with competent accounting, financial or investment professionals based on your specific circumstances and needs before making any financial or investment decisions. We do not make any warranties as to accuracy or completeness of this information, do not endorse any third-party companies, products, or services described here, and take no liability for your use of this information. Figures and pictures, where used, are for illustration and explanation purposes only.
You May Also Be Interested In