Travelling with a credit card outweighs using cash
Travelling is exciting! You've bought your flight tickets, booked your hotel and now all that's left is to pack your bags and convert your spending money into the local currency. But before you pack that travel pillow, you should put a little thought into how you're going to manage your money while you're abroad.
While you should always carry a certain amount of cash when you travel, the benefits of using your card outweighs the risk of carrying a lot of cash. Read on and we'll tell you why.
Instead of carrying wads of cash to shop, just charge your purchases to your credit card(s)! Credit card companies such as Mastercard and Visa are widely accepted globally, making credit card purchases hassle-free. Just select your preferred credit card from the bank and swipe away!
Did an expensive item catch your eye while you were travelling? Fret not, you have the option to convert your credit card purchases into smaller payments when you return. This is called a flexible payment plan (FPP), which spreads the payments into easy monthly instalments.
If you have made purchases on multiple cards, you can also consolidate the amount into a single card and enjoy the savings on interest rates. This is called balance transfer.
Apart from being a more convenient payment method, you also get more bang for your buck in terms of rewards. Some cards give up to 6x rewards specifically for foreign transactions.
Credit cards often offer great travel promotions, which could help you get discounts and save money on your travel purchases.
For Safer Travels & Peace of Mind
When you travel with cash, your biggest worry is losing it or having it stolen, and finding yourself stranded in a foreign land.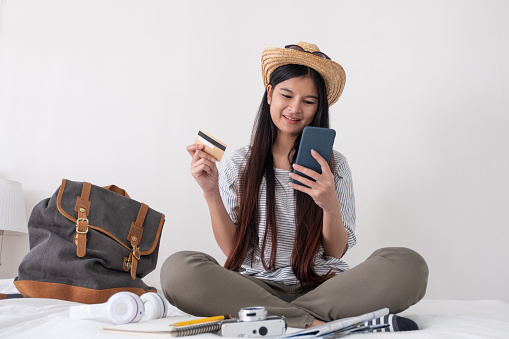 However, if you use your credit card for most of your spending while travelling, it's much safer and it's easier to conceal.This will minimise your risks of losing cash abroad.
Should you lose your credit card (s), get in touch with your bank immediately to lodge a report or have it blocked and request for a replacement.
By doing so, the bank is able to protect you from any unauthorized or unwanted transactions on your card, thus minimizing any losses.
Nowadays, most banks allow you to report lost cards and to block your credit cards via their banking apps or online banking website, making the process much more convenient and efficient.
You can make the report in your own time and won't be put on hold while waiting to speak to a bank officer. You will also receive a receipt or confirmation of your report in case you need it later on.
Bonus Tip: Bring along a back-up credit card in case something happens to your primary card. By doing so, you'll have the option of using it since you may not be able to get a replacement card until you return home.
Give Your Bank a Heads Up
Using a credit card when travelling is convenient and safe – but you need to remember to inform your bank of your travel destination and how long you will be away for. Banks are constantly on alert for any suspicious or fraudulent transactions. Hence unusual spending such as an overseas purchase may trigger an alert. Consequently, your overseas transaction may not be authorized and your card may be frozen.
To avoid any usage disruption, just let the bank know of your travel plans! They will then update their records, thus reducing any chances of a transaction being declined.
You can inform the bank of your overseas travel with just a few clicks on the banking app!
It's so easy, there's really no excuse not to!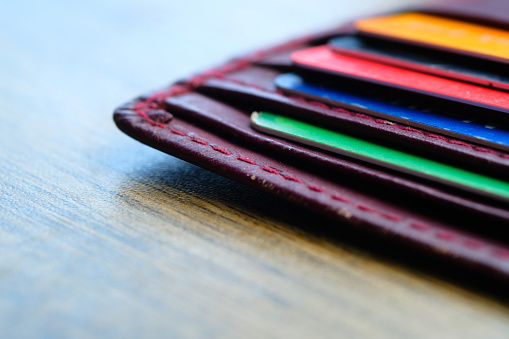 Convenience at the tip of your fingers.
Report lost or stolen credit cards, and notify travel using Hong Leong Connect App or Online Banking
Know the Perks of Your Card
There are cards with perks specifically tailored to travelling. It's common for such travel credit cards to provide benefits related to travel.
By using your credit card for purchases when travelling, you get to earn points and air miles as well as enjoy the many perks and rewards that come with the credit card.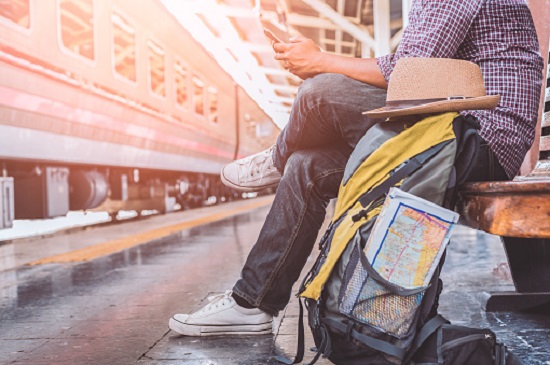 Some cards provide their cardholders access to premium lounges, where you can enjoy food and WIFI before your flight.

Another common benefit is travel insurance which is applicable when you purchase your flight ticket with the credit card. These travel insurances often compensate you for lost/damaged luggage, flight delays, luggage delays and others.
If the card that you are currently using is not geared towards travelling, you may want to consider getting one that is, especially if you are a frequent traveler.
You can consider Hong Leong Bank's Sutera and Infinite cards if you're looking for one with travelling benefits. Just make sure you check the coverage details before you travel!
A Little Extra, Just in Case
Being ready to face the unexpected when travelling overseas is a good practice. You can do so by allocating a little extra money for emergencies or in situations where you find yourself running low on cash.
The best way to do this is by requesting a temporary increase in credit limit on your card for a set period of time. That way it's available for you if and when you need it.

So you see, used in the right way, your credit card is your best travel companion!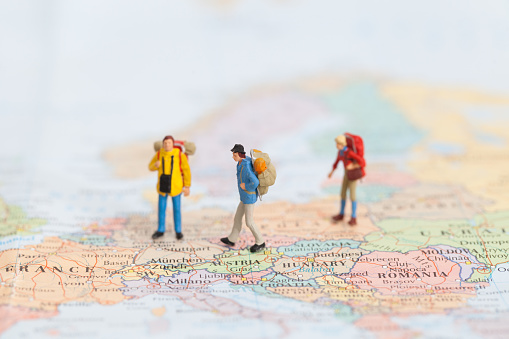 Check out Hong Leong Bank's credit card selection for the best credit cards suited to your needs! Applying for a credit card is easy too. Once you've selected your credit card, just fill in the necessary details to complete the online application process.
---
Disclaimer: This content is for informational purposes and use only. It does not constitute and is not intended as financial or investment advice. You are encouraged to consult with competent accounting, financial or investment professionals based on your specific circumstances and needs before making any financial or investment decisions. We do not make any warranties as to accuracy or completeness of this information, do not endorse any third-party companies, products, or services described here, and take no liability for your use of this information. Figures and pictures, where used, are for illustration and explanation purposes only.
You May Also Be Interested In
For enquiries, connect with us online or drop by your nearest Hong Leong Bank Branch.