Mobile Alerts will be auto-enabled when you log in to Connect App for the first time.
All your post transaction notifications, for transactions performed on Connect Online Banking and Connect App, will now be sent to your app inbox instead of via SMS.
This makes it easier for you to find them when you need to. Just tap the bell icon in the top left corner of your app screen.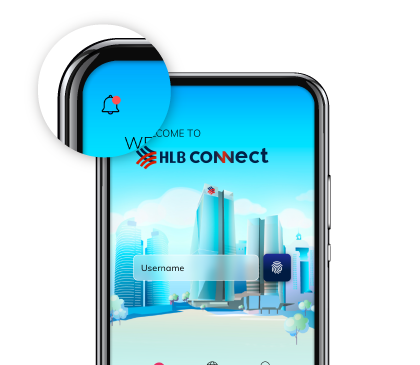 Mobile Alerts
must be enabled on at least one mobile device.


If you have Connect App on multiple devices,
when you log in from a device where you
have not enabled this feature, that mobile
device will be auto-enabled for Mobile Alerts.

If you have already enabled Mobile Alerts,
continue to enjoy the convenience of having
all your post transaction notifications
in one place!