AppAuthorise is a security feature required to authorise non-favourite payments or transfers of RM10,000 and above, performed on Connect Online Banking. A notification will be sent to your mobile device where you will be able to view transaction details and Authorise or Reject the transaction. This further protects your bank account from unauthorized access.
Beginning 6 June 2020, AppAuthorise will only be available on the ALL-NEW HLB Connect App.

We advise that you keep this feature enabled on your main device to avoid any disruption to your banking transactions.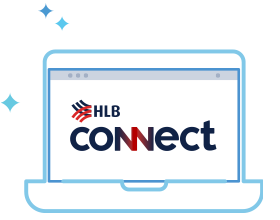 Initiate a payment/ transfer of
RM10,000 or above
to a non-favourite recipient on
Connect Online Banking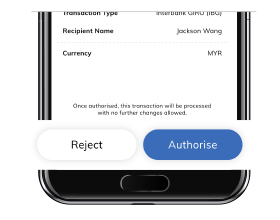 Review details
and authorise or reject
the transaction on
Connect App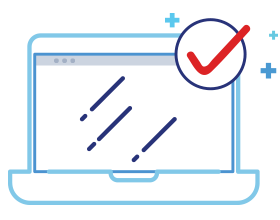 Check transaction status
on Connect Online Banking

If you have Connect App on

AppAuthorise will be auto-enabled
on the mobile device once you log in
to Connect App.

You will be prompted to enable AppAuthorise
on the mobile device that you log in from.
You may choose which device that you
want to have enabled.

Reminder:
AppAuthorise can ONLY be enabled on ONE device. If you wish to enable AppAuthorise on a second device, you must first disable it from the first device. Refer to the FAQ below for the step-by-step guide.