Junior Savers Turn Earth Heroes: Hong Leong Bank and Hong Leong Islamic Bank Continue Tree-Planting Initiative in Borneo
Junior Savers Turn Earth Heroes: Hong Leong Bank and Hong Leong Islamic Bank Continue Tree-Planting Initiative in Borneo
· Next-generation Young Savers ready to make positive environmental change with HLB's 'Earth Hero' - an initiative to teach kids to save money and look after the planet
· Teachers and parents can download environmental literacy content for free from HLB's website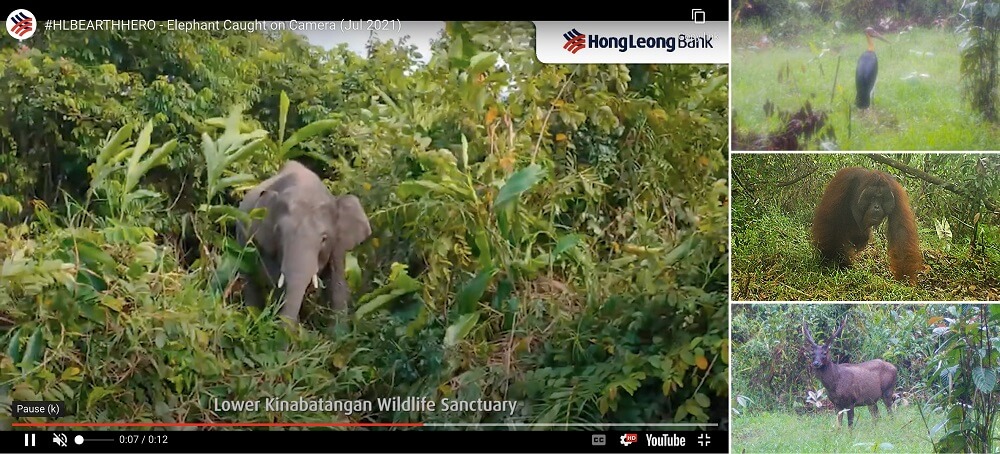 Kuala Lumpur, 20 April 2022 – Young savers are once again stepping up as eco-warriors under Hong Leong Bank and Hong Leong Islamic Bank's ("HLB" or the "Bank") 'Earth Hero' ("HLB Earth Hero") initiative, with the aim of planting another 2,500 trees in the Lower Kinabatangan area in Borneo this year. This comes following the success and the positive results the initiative has brought to the Lower Kinabatangan area since it was launched in late 2020.
HLB Earth Hero is a digital initiative that aims to instill responsibility for the environment, as well as foster smart money management for junior bank customers. Leveraging on the Bank's HLB Pocket Connect, a first-in-market interactive and personalised banking platform specifically designed for young digital natives to learn to 'Earn, Save and Spend', young savers can proactively do their part for the environment by completing tasks under the 'Task' section in HLB Pocket Connect. For every 20 virtual trees planted, HLB will plant one real tree in the Lower Kinabatangan area on their behalf and provide them with a certificate with GPS location coordinates of the tree planted in their name.
In a short period of time, these junior bank customers eagerly participated to complete all the virtual gamification and educational tasks assigned to them via the HLB Pocket Connect platform. At the end of the first run of the campaign, their resounding efforts resulted in 2,500 trees being planted. Today, positive changes in the biodiversity of Lower Kinabatangan have been felt, with endangered animals like Orang Utans, elephants, and sun bears spotted repopulating the area again.
Commenting on the continuation of HLB Earth Hero, Domenic Fuda, Group Managing Director and Chief Executive Officer of HLB, shared that the initiative is aligned with the Bank's core value of being here for the long term, doing business sustainably, and involving the wider community by stepping up ESG education efforts, as broader understanding will create greater overall momentum towards a greener planet.
"We believe in planting the seeds of knowledge and sustainability early into young minds, leading us to embark on a first-of-its-kind financial and environmental literacy initiative through a mobile banking platform, with the goal of teaching kids how their choices can have an impact on the planet. We hope through this engagement, they will have a better financial knowledge foundation and a greater appreciation of the planet and what it means to be sustainable.
"Thanks to our young savers and with the support of their parents, we are beyond thrilled with the success of HLB Earth Hero and are inspired by the children's determination to complete tasks in order to have trees planted. For this reason, we will continue our partnership with APE Malaysia to plant more trees to create greater environmental impact."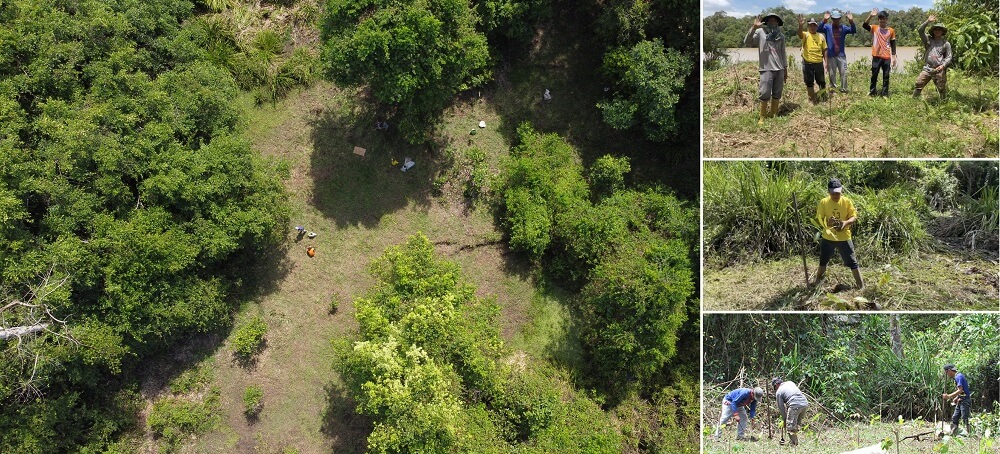 En. Jasani Abdullah, Chief Executive Officer of Hong Leong Islamic Bank, said, "In Islamic banking, we are guided by value-based principles that emphasise creating a positive and sustainable impact on the community and the environment through the Bank's offerings. The HLB Earth Hero initiative is a great example of thinking outside the box on how we, as a financial institution, can combine both financial and environmental literacy via a digital banking platform that targets the younger generation. We are confident that this initiative will help children cultivate the understanding of their responsibility in taking care of the environment for future generations."
Mark Louis Benedict of APE Malaysia who is the partner in HLB's effort in this reforestation endeavour said, "We are very excited to continue the partnership with Hong Leong Bank on the HLB Earth Hero initiative to continue efforts in nurturing environmental stewards among the younger generation. We've seen great success with the first 2,500 trees planted having a significant impact on rehabilitating the habitat for animals. We have cameras set up in the reforested area and have seen endangered wildlife coming back and repopulating the area. With the planting of another 2,500 trees this year, this collaboration will undoubtedly help increase biodiversity in the Lower Kinabatangan area."
HLB Earth Hero also allowed the Bank to grow its environmental literacy content which saw last year's content focusing on the theme 'Ecosystem'. This year, the environmental literacy theme will be 'Animals', inspired by endangered wildlife caught on camera at the tree planting site in the Lower Kinabatangan area. All contents are made available for parents and teachers to download for free.
For more information about 'Earth Hero' and to watch videos of the endangered animals caught on camera, please visit https://www.hlb.com.my/en/personal-banking/deposits/earth-hero.html. To learn more about HLB Pocket Connect, please visit www.hlb.com.my/pocket