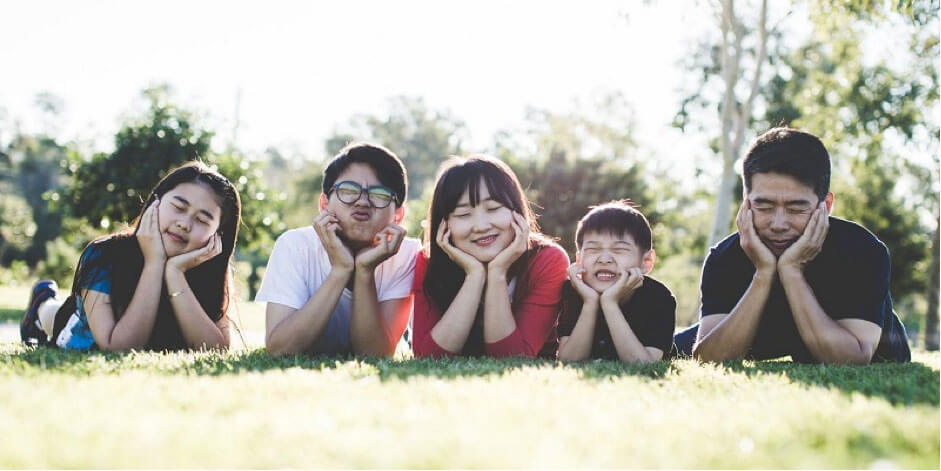 Know More About Life Insurance
Whether it's planning for retirement, or protecting your loved ones in your absence, life insurance is a necessary protection plan. Here are some important things you should know about getting a life insurance policy in Malaysia.
How does life insurance work?
A life insurance policy is a contract with an insurance company, where you pay a set amount of premium, in exchange for a lump-sum payment to beneficiaries upon the insured's death.
Most life insurance also provide compensation for Total Permanent Disability (TPD), to protect the insured and his/her family in the event of the loss of ability to generate income. Death benefits from all types of life insurance are generally income tax-free.
Why do you need life insurance?
A life insurance policy in Malaysia is most suitable for those who have financial dependents. If you pass on tomorrow, how would your loved ones fare financially? If someone will suffer financially after your death, chances are you need life insurance.
Would they have the money to pay for medical bills, funeral expenses, taxes, debts, and lawyers' fees? What about ongoing living expenses like rent or mortgage, food, clothing, healthcare and education?
Life insurance replaces your income and helps make sure that the people you care about will be provided for financially, even if you are no longer around or lost the capacity to care for them. Above that, you can claim for tax relief of up to RM6,000 per year for a life insurance policy together with your Employees Provident Fund (EPF) contributions.
What are the factors to consider?
1. Know Your Financial Goals
While the most common reason for getting a life insurance is to continue to financially support your family, a life insurance policy can help you with other goals too.
You could be planning for a lump sum maturity benefit for your retirement, or sponsoring your child's overseas education.
2. How Much Can You Afford
Paying a high premium that you can barely afford will lead to a lapsed policy, or worse – a financial meltdown later on.
According to financial planners, your insurance premium should be about 6% of your income. For example, if you are earning RM5,000, your monthly insurance premium should not be more than RM300.
3. How Much Do You Need
Let's assume you are a 35-year old professional, married with a child, planning to retire at 55 years old and want a retirement fund that will last until the age of 75 – this is roughly how much life insurance you will require: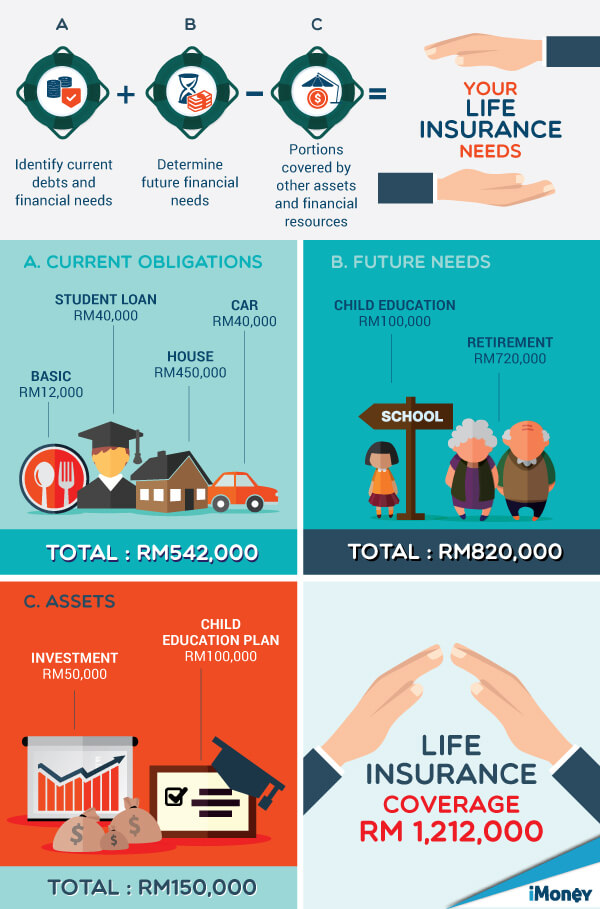 *Retirement calculation is based on iMoney's retirement guide.
Now that you know the importance of having a life insurance, it's time to find out more which type is best for you.
For more ways to DuitSmart and get in better financial shape, go to www.hlb.com.my/duitsmart
This article is brought to you by Hong Leong Bank in partnership with iMoney.my.
Disclaimer: This content is for informational purposes and use only. It does not constitute and is not intended as financial or investment advice. You are encouraged to consult with competent accounting, financial or investment professionals based on your specific circumstances and needs before making any financial or investment decisions. We do not make any warranties as to accuracy or completeness of this information, do not endorse any third-party companies, products, or services described here, and take no liability for your use of this information. Figures and pictures, where used, are for illustration and explanation purposes only.