Get those fees and charges waived or reduced!

Credit cards come with a number of fees. Depending on how you use and manage your credit card, some of these fees can be avoided.
By understanding the fees that are associated with your credit cards, you'll know how to get them waived or at least reduce the amount you need to pay.
Let's take a look at some of the common fees associated with credit cards.
This is a fee charged to your credit card once a year. Consider it the cost of the convenience of using your credit card and all the services that come with it. Depending on your credit card, annual fees can range from zero to as high as RM600
How to avoid credit card annual fees?
The easiest way to do so is to apply for a card that does not charge an annual fee.
Different credit cards have different benefits. While some may offer zero annual fees, others may waive these fees for the first year, allowing you to enjoy the benefits without having to pay the cost of the credit card.
If you already have a credit card, take note of when the annual fees are charged to your credit card. You may be able to offset these fees with reward points collected on the card, or by ensuring you fulfil a certain level of card usage depending on the credit card benefits.
You will be charged interest when you don't pay off your credit card in full. Even if you diligently pay the minimum amount, any unpaid balances will be subject to finance or interest charges.
Typically, the finance charge is 18% p.a. and is calculated on a daily basis with an interest-free grace period of 20 days.
This means that the bigger the amount left unpaid, the higher the interest charges. If left unchecked, you could find yourself in credit card debt very quickly.
How to avoid credit card finance charges?
You can avoid finance charges by settling the entire balance amount on or before the due date of your monthly statement. It sounds simple enough but let's be honest, not many of us have the discipline to do so consistently.
Now, if you're unable to pay your credit card in full every month, you can still reduce the finance charges on the remaining unpaid credit card balances.
By consistently paying the minimum amount before your monthly due date, you may be entitled to reduced finance charges. This is because banks want to encourage good repayment behaviour by its credit card customers. However, you need to be CONSISTENT.
Reduced finance charges are offered to those who:
| Repayment Behaviour (Settle minimum payment due) | Interest Rate |
| --- | --- |
| For 12 consecutive months | 15% p.a |
| For 10 months or more in a 12-month cycle | 17% p.a |
| Other repayment behaviours | 18% p.a |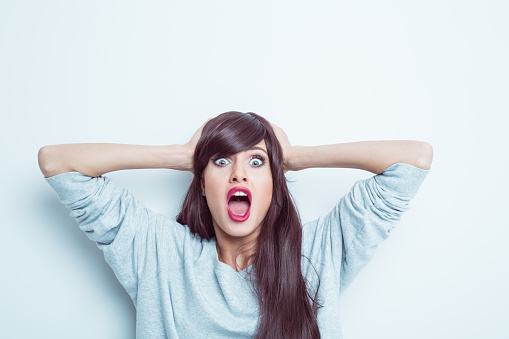 If you have trouble remembering your credit card payment due date, try creating a reminder on your calendar and set it to alert you one or two days prior to the date.
Setting up a standing instruction to do so is also a good idea. However, this would require you to estimate the minimum amount to be paid based on your outstanding balance. To be on the safe side estimate a little bit higher to avoid underpaying.
Typically, the minimum payment is calculated at 5% on your monthly outstanding balance, or RM50, whichever is higher. However, this may vary depending on the credit card issuer. It's always best to check your credit cards T&C's or product disclosure sheets.
For Hong Leong Bank customers, you can easily set-up standing instructions via Connect Online Banking or Connect App.
By doing so, you can be sure that you'll never have to pay late payment fees.
4. Foreign Transaction Fees
These fees are in addition to the fees related to conversion and exchange rates. Typically the bank will charge you an administrative fee of about 1% for each transaction in the currency of purchase.
Example:
For purchases amounting to £1,000, the amount will be converted to RM5000 or according to the exchange rate and spread determined by Visa International/Mastercard International. The bank will then calculate the 1% mark up after the conversion. In this example, that's an additional RM50 charged to your credit card.

*For illustration purposes only.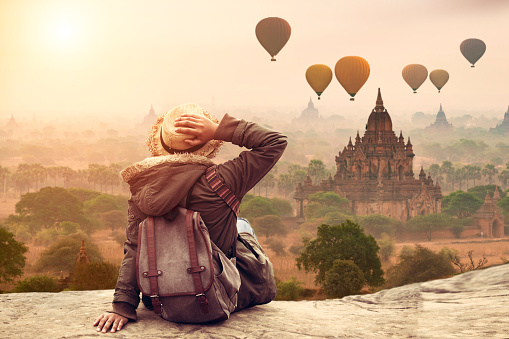 In short, knowing how credit card fees and charges work will allow you to optimise and manage your credit card more efficiently. You should also make it a habit to carefully read you monthly credit card statement to ensure all is in order. But most importantly, try to follow this simple "PAY IN FULL, PAY ON TIME".
---
Disclaimer: This content is for informational purposes and use only. It does not constitute and is not intended as financial or investment advice. You are encouraged to consult with competent accounting, financial or investment professionals based on your specific circumstances and needs before making any financial or investment decisions. We do not make any warranties as to accuracy or completeness of this information, do not endorse any third-party companies, products, or services described here, and take no liability for your use of this information. Figures and pictures, where used, are for illustration and explanation purposes only.
For enquiries, connect with us online or drop by your nearest Hong Leong Bank Branch.