Overview HLB ConnectFirst


Manage your business account online wherever you are with your mobile, tablet or computer. Enjoy a simpler way of performing your transactions 24/7. Everything you need to run your business, all in one place.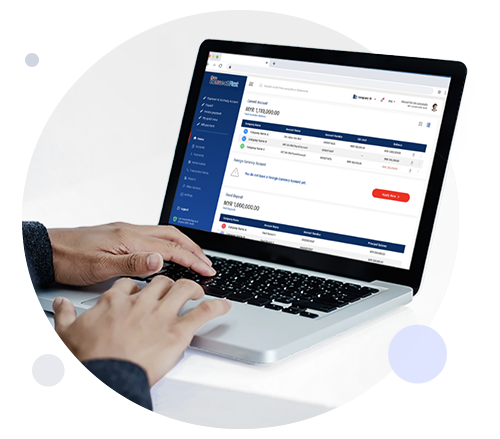 Access it conveniently across different devices
Log in easily & safely without having to remember passwords
Get a quick overview of your financial standing via our new comprehensive dashboard
Perform transactions quicker and easier with our brand new user interface
Choose your preferred language - available in English, Bahasa Melayu, and Simplified Chinese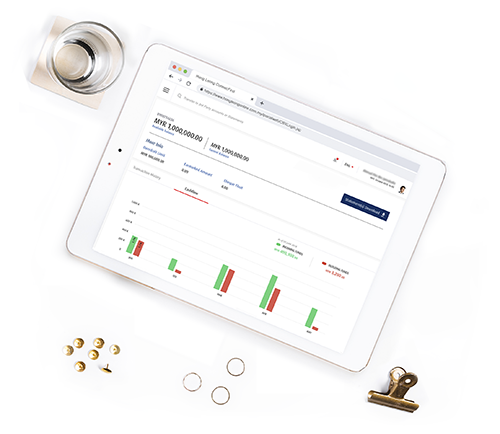 Take control of your account

Track your cash flow with our online Account Management services 24-hours a day
View and download account statements & payment advice up to 24 months
Track the status of inward & outward Foreign Telegraphic Transfer with FTT Tracker (SWIFT gpi)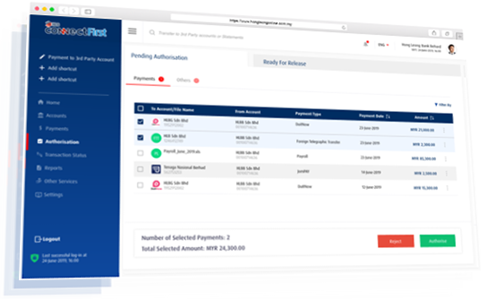 Accelerate your receivables

Cash Concentration - Consolidate multiple banks account balances into a single, centralised account to increase cash management efficiency and better monitoring
DuitNow ID - Register your Business Registration Number (BRN) as a DuitNow ID to receive funds via DuitNow
JomPAY - Sign up as a JomPAY biller via HLB ConnectFirst FastCollect (within 48hours) to collect funds from your customers
FPX - Financial Process Exchange (FPX) allows your customers to make payments directly via your online stores or mobile app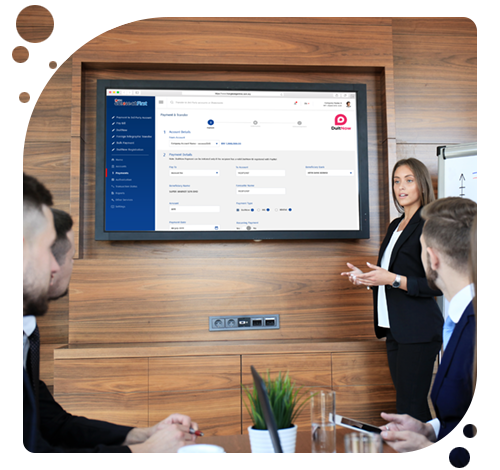 Streamline your cashflow with better payment management

Offer greater convenience to your customers by using our simplified payment features
Enjoy a full range of payment services with enhanced safety and security features to pay suppliers, employees and bills confidently. Handle payroll and statutory bodies payments with ease (EPF, SOCSO, LHDN and Lembaga Tabung Haji)
Transfer funds locally & overseas

Transfer funds overseas conveniently
Transfer funds overseas at a lower cost with better conversion rates
Inquire on Money Market information

Up to date FOREX information
Check latest FX rates

Book FX contracts in HLB ConnectFirst

View FX transaction history


Optimise fund management processes

Increase your treasury efficiency with a customised liquidity management solution

Access to your company's latest trade transactions and facilities

Download trade forms, debit and credit advices

Upload your trade documents conveniently

Bank with us conveniently with our HLB ConnectFirst Mobile App

Call 03-76617777 or drop by your nearest Hong Leong Bank branch today!