Is your home's electricity bill too high? Reduce it by up to 80% by using solar energy to power your home. With HLB Solar Plus Loan, we make it hassle-free for you to purchase and install solar panels on your completed or under construction landed property by our approved Solar Company Partners.
Power your home with solar energy with HLB Solar Plus Loan now!
Cost Savings
The savings is from 50% to 80% on your home's electricity bill

More details
Less details
Flexible Financing
Financing amount from RM15,000 to RM60,000 with tenures from 3 to 10 years
More details
Less details
Sustainable Energy
Using renewable solar energy reduces carbon footprint and preserves the environment
More details
Less details
Competitive Loan Package
A term loan facility with daily interest calculation that give you more saving

More details
Less details
Hassle-free Installation
Complete installation service by our Solar Company Partners
More details
Less details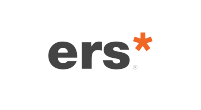 ERS Energy
ERS Energy is a one-stop destination for solar PV solutions with 200 trained staff across the ASEAN region with offices in Malaysia, Singapore, Vietnam, Philippines and Indonesia - where they are known as a leading solar Engineering Procurement Construction and Commissioning (EPCC) service provider. Just a little shy of the 1GWp mark, they have installed well over 2 million solar panels for households and businesses that share their commitment towards a sustainable future. ERS Energy adopts an ESG-centric approach to create lasting value for their customers, their diverse team of employees and other stakeholders. They are a multi-award winning and ISO 9001:2015 rated company established in Malaysia in 2009.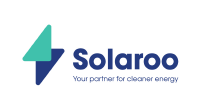 Pekat Solar (Solaroo)
Solaroo Sdn Bhd is a wholly owned subsidiary of Pekat Group Berhad. Having successfully listed on the ACE Market of Bursa Malaysia on 23 June 2021, Pekat Group is one of the pioneers in providing solar energy solutions in Malaysia. With over 21 years of engineering experience, the Group has successfully completed more than 150 MegaWatts (MW) covered rooftop and ground-mounted projects to date. Solaroo offers you customizable system packages, flexible payment plans and 24/7 live monitoring via their exclusive mobile app. The mobile app allows for maintenance management, modulelever monitoring for remote troubleshooting and is available for free on both iPhone and Android for their customers.

Solarvest
Solarvest is a leading clean energy company that specialises in full turnkey Engineering, Procurement, Construction and Commissioning (EPCC) services for solar photovoltaic (solar PV) solutions. The Company also provides operations and maintenance services with the integration of AIoT solutions to maximise the performance of solar PV systems. Established in 2012, Solarvest has successfully installed over 400MWp solar projects across Malaysia, and helped more than 1100 household and businesses reduce their energy bills. Certified with ISO45001, Solarvest aims to provide the highest quality and value-added product so you get to reap the benefits of solar energy in a truly hassle-free manner – from start to end.
Applicable to new & existing Hong Leong Housing Loan customers; and refinancing of Housing Loan from other financial institutions.
The Solar Panel System must be purchased and installed by companies from the Bank's approved list.
For residential property value of RM400,000 and above.
Applicable for customers with a gross monthly income of RM5,000 and above.
Applicable to completed or under construction landed properties only.
Note: All applications are subject to credit assessment and the final approved financing granted is up to the Bank's discretion.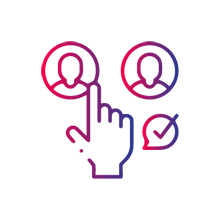 Step 1:
Select your preferred HLB Solar Company Partner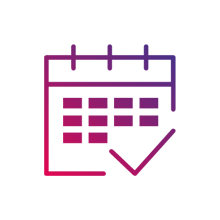 Step 2:
Confirm your consultation & site visit date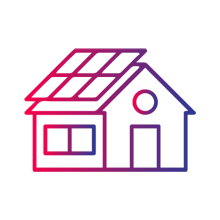 Step 3:
Installation of solar panels on your landed property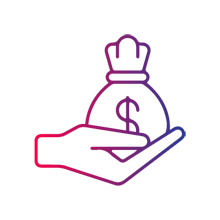 Step 4:
Confirm installation & funds will be disbursed to solar company

1. What is HLB Solar Plus Loan?

It is a financing package for the purchase and installation of Solar Photovoltaic (PV) system on residential rooftops that will help reduce your electricity bill by using solar energy as an alternative source to generate electricity.
2. Does the Bank match-make the Service Providers to me or can I choose my preferred Service Provider?
We aim to provide you a smooth and easy financing process. For your convenience, you can choose your preferred Service Provider from our experienced Solar Company Partners that has been approved by SEDA and/or Suruhanjaya Tenaga.
3. What if I plan to install the system myself? Can the Bank provide financing under this programme?
You will need to choose one of the Bank's approved Service Providers to be eligible under this programme.
4. My house is in Ipoh but I noticed there are no service providers nearby.
Can I still apply and which service provider will entertain my query?
You may contact any of the Service Providers from our Solar Company Partners listed on HLB's website as they cater to all customers in Malaysia.
5. I do not know how many solar panels to install. Will I need to pay for an initial assessment?
No, there are no charges for initial assessment. The quotation for solar panels is usually based on your electricity bill (preferably for the past three months) of the residential property where you intend to install the solar panels. As such, providing the address of your residence is sufficient for the Service Provider to do the initial assessment.
6. How much can I save by putting solar panels on my rooftop?
There is no "one-size-fits-all" solution or cost savings. The final cost savings is dependent on several factors such as the size of the house, kilowatt of the solar power system installed, quality of the equipment and technical or regulatory limitations. Typically, the cost savings would be up to 80% of the monthly energy consumption. However, if you are eligible for other incentives offered by the government, your total cost savings could be more.
7. How much does the solar panel cost?
In general, a typical semi-detached house would require an estimated size of 950 square feet of solar panels (at 10kW of power capacity). This will roughly cost RM37,000. Please note that the actual cost may vary depending on factors mentioned in Question 6 above.