Choosing Your First Credit Card
Are you thinking about getting your first credit card? With so many different credit cards to choose from, you'll need to understand how each credit card differs to choose the best one for you. This brief beginner's guide to owning your first credit card will help you. But before you take that step, you need to find out if you are eligible. You can easily check your eligibility to apply for a credit card with Hong Leong Bank right on our website. Continue reading to find out more about each of the credit cards available at Hong Leong Bank.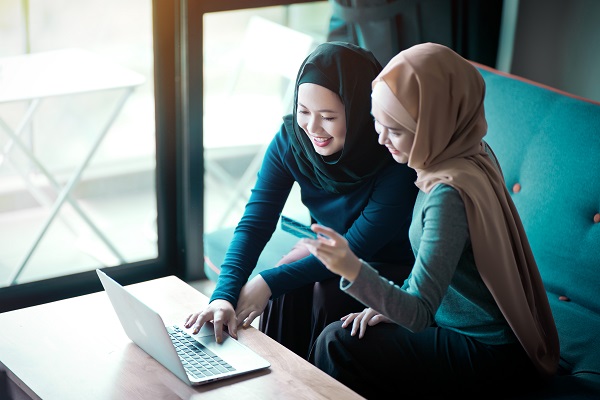 Perks and Benefits Of Using Hong Leong Bank Credit Cards:

Looking for the perfect credit card? Types of Hong Leong Bank credit card benefits: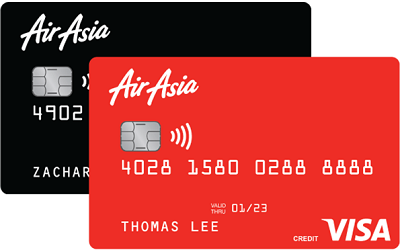 ● Recommended card: AirAsia Credit Card

If you like traveling frequently, it's worth getting the AirAsia Credit Card for your travels. Earn BIG Points on your daily spend with this travel credit card. Enjoy the card's 0% Flexi Payment Plan feature when you convert your minimum credit card spend of RM500 into 12-months installment payments.

Rewards Points Credit Card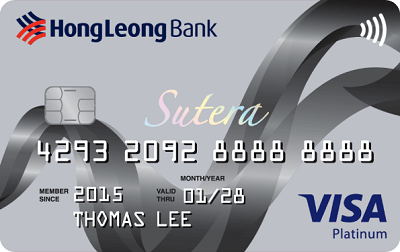 ● Recommended card: Sutera Platinum Card

Are you a shopaholic? Earn up to 8X rewards points when you spend with Sutera Platinum Credit Card! Get rewarded with your purchases on popular online merchants, groceries, essentials (including selected convenience stores), dining and overseas.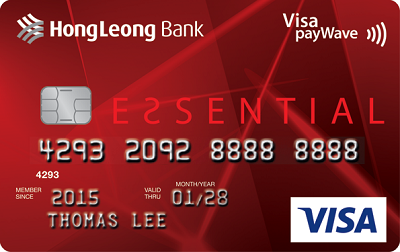 ● Recommended card: Essential Card

Spend more, earn more! This credit card gives you up to 1% cashback on insurance & other retail transactions, where the total monthly cashback is capped at RM300. On top of that, you are entitled to an annual fee waiver for life with a minimum of 12 retail transactions per annum or RM8,000 retail spend per annum.

No Annual Fee Credit Card


● Recommended card: I'm Card

For the most basic requirement, go for the I'm Card that comes with no annual fee for life. This has all the conveniences of a credit card and you don't have to pay for it. With this, you can also enjoy seamless online and mobile banking in Malaysia
with Hong Leong Connect.

How To Pick The Best Credit Card For You

There are several categories of credit cards available, as well as numerous types of credit card perks. You'll need to select one that fits your lifestyle and interests in order to get the most out of it. Still not sure which card best suits you? Try Hong Leong Brand Credit Card recommender.

Additional Benefits of Owning A Credit Card

Just tap-and-pay for what you've been charged without having to look for cash or coins. This helps you avoid any germs or filth that may be on physical cash. A card also allows you to purchase almost anything online smoothly and securely. Credit card companies usually give a high level of protection for payments made with the card.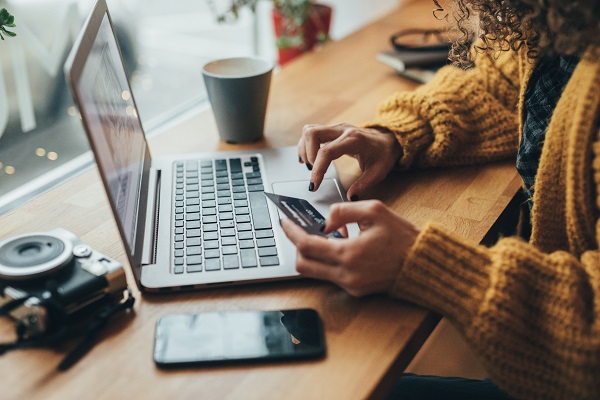 If you're strapped for cash and need to make a purchase or pay your bills, you may use your credit card and settle your payment at a later time. This is helpful when it comes to unpredicted home repairs or surprise expenses. The right credit card can ease your financial burden in your time of need, but remember it's only for emergencies!
Improve Your Credit Score

You can truly develop a good credit score if you use your credit card responsibly. Your credit score is the most crucial three numbers in your life. A good way to improve your credit score is to settle your outstanding amount on time. With a good credit score, you are more likely to be approved for loans. This is a good goal to have if you are planning for bigger purchases in the future.

Visit Hong Leong Bank credit card page and apply online to start enjoying the benefits.