Don't just decide how to spend it, decide how to keep it & grow it!
You've recently graduated and are about to embark on your first real job if you haven't already. Earning your own money is exciting because you get to decide how to spend it. However, at this point, you probably haven't given much thought as to how you are going manage it. Not to burst your bubble, but the best way to start out is to have your finances under control. If done right, you'll be giving your future self a chance to live a better life, free of financial worry.
Be Aware of Lifestyle Inflation
Lifestyle inflation – what exactly is that?
In a nutshell, it means increasing your spending when your earnings go up. As someone who is transitioning from student life to working life, you will experience a significant increase in your earnings. You need to be conscious of this so that you don't end up spending more than you earn.
Try to maintain as much of your student lifestyle as possible. For example, don't rush to move out of your parents' place by renting elsewhere.
Be mindful of your impulses and urges. Having a "Keeping up with the Joneses mentality" will lead to lifestyle inflation, as will spending big chunks of money on entertainment, holidays, dining out or even that RM10 cup of coffee a day. Think along the lines of...
"Do I need it or do I want it?
Can I have it for less?"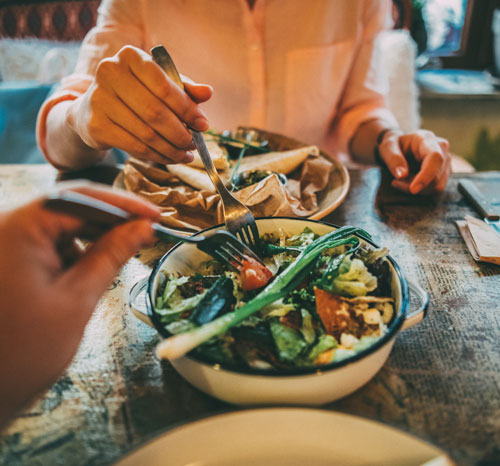 Having a budget is about learning to live within your means.
A budget will help you understand exactly what you have and where it goes. It is all part of planning for the future.
Take a bit of time to think about what your immediate goals are, for example paying off that study loan or building an emergency fund by saving.
Then, plan your budget based on your needs, financial/savings goals and debts.
In general, about 10% of your income should go to savings. A good savings goal is to have between 3 to 6 months of income saved for a rainy day.
It may seem like a small and insignificant amount; after all, it is your first job, but it's not the amount that matters so much at this point. It's cultivating the habit and discipline of saving that you are learning.
If you don't teach yourself to save at 21, it's highly unlikely that you'll be able to save when you're 35 or even 40. It might turn out to be more difficult to inculcate the habit of saving when you are older as your financial commitments are bound to grow.
If savings is something that you struggle with, you can automate it by setting up a monthly standing instruction via online banking to have it transferred to a separate account, which is harder for you to access. That way, you wouldn't be tempted to spend it.
Compounding interest is heavily in your favour now that you are young. Hence, you may consider parking your savings in a fixed deposit account and earn interest on it!
Pay Off That Student Loan
Being fresh out of college or university, your study loan is likely to be one of your biggest liabilities or obstacles. Focus on paying off that debt as soon as possible so that you have more to save and invest later on.

Start Building Your Credit Score
To get better approval rates when you apply for future loans (for example, home loan or personal loan), you need to have a credit history that is accessible by the bank. This allows them to evaluate what kind of a paymaster you are and how well you are able to manage your finances.
To start building a credit score, you can consider taking up a credit card. However, credit cards can be like a double-edged sword if you're not careful. On one hand, getting a credit card is the easiest way to start building your credit score. Just be sure to pay off your credit card in full every month. On the other hand, if you rack up debt on your credit card, you could easily find yourself in a lot of financial trouble, and end up with a bad credit score.
Approach with caution. Opt for a manageable credit limit, one that is within your means. Remember that your credit card is NOT an extra source of income. It is for convenience when you're not carrying enough cash. Different credit cards offer all sorts of discounts, cashback, and promotions. Find one that suits your lifestyle the best!
---
Disclaimer: This content is for informational purposes and use only. It does not constitute and is not intended as financial or investment advice. You are encouraged to consult with competent accounting, financial or investment professionals based on your specific circumstances and needs before making any financial or investment decisions. We do not make any warranties as to accuracy or completeness of this information, do not endorse any third-party companies, products, or services described here, and take no liability for your use of this information. Figures and pictures, where used, are for illustration and explanation purposes only.
You May Also Be Interested In
For enquiries, connect with us online or drop by your nearest Hong Leong Bank Branch.