At the Bank, we believe our employees are our greatest asset. Our aim is to create a workforce that is primed to embrace the challenges of the digital age with resilience and agility. From this foundation, we strive to deliver the highest levels of customer service and work to achieve optimal outcomes for the Bank. By creating an inclusive work environment where we demonstrate investment into our employees, we are supporting the success of our business and positioning ourselves to give back to the communities where we operate.
Our Workforce Readiness theme is driven by these Material Topics:
Talent Attraction, Development and Retention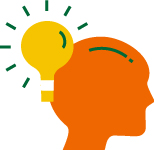 Encouraging a growth mind-set in our employees by providing 'anytime, anywhere' learning and development opportunities. Empowering our people to continuously develop skills that equip them for ever-changing business and technological landscapes. Continuing to attract, develop and retain the best talent while embracing the fundamental need to drive change so that we remain competitive, and the business thrives, providing growing employment opportunities.
Programmes, Initiatives & Policies related to Talent Attraction, Development and Retention: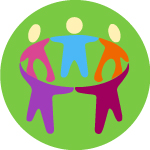 Creating an optimum and positive work environment which supports employee safety, promotes their well-being and enables work-life balance to create a healthy and engaged workforce.
Programmes, Initiatives & Policies related to Employee Well-being, Health and Safety: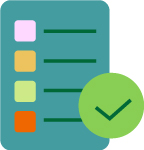 Embracing diversity and cultivating an inclusive workforce provides access to a greater talent pool and attracts the best talent. A diverse and inclusive workforce provides equal opportunities and equal pay for the same work, fosters creativity and innovation, which is crucial to the business' long-term success.
Programmes, Initiatives & Policies related to Diverse and Inclusive Workforce:
For enquiries connect with us online or drop by your nearest Hong Leong Bank Branch.