As digital technologies and financial services continue to converge, new opportunities for enhanced functionality, accessibility and affordability are emerging. At the Bank, our goal is to help customers realise these opportunities through ongoing digital enhancements to our products and services that will make them seamless for customers to consume. At its core, our digitisation strategy is about inclusiveness, simplicity and intuitiveness, so that financial services are delivered in a timely manner, without the traditional waiting times and cumbersome processes, driving more efficient business practices in the process.
Our Digital at the Core theme is driven by these Material Topics: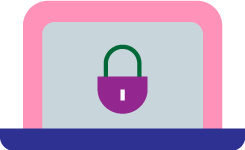 Digitising products and services, ensuring our offerings are tightly aligned to customers preference and marketplace changes; therefore, increasing competitiveness by providing seamless financial solutions to new and existing customers, underpinning business sustainability.

Programmes, Initiatives & Policies related to Digital Banking: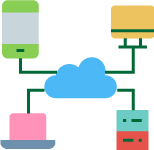 Protecting our organisation and customer data from unauthorised access, attacks or threats aimed at exploiting confidential, personal customer and proprietary data, hence promoting trust and confidence in our business operations.

Programmes, Initiatives & Policies related to Cyber Security & Data Privacy: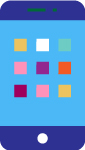 Placing customers at the centre of all we do. Customer-focused experiences in our banking operations will allow us to continue to meet customer's dynamic demands, delivering the highest level of customer satisfaction in our high quality, innovative products and services.
Programmes, Initiatives & Policies related to Customer Experiences:
For enquiries connect with us online or drop by your nearest Hong Leong Bank Branch.